Looking good the best face wash for hormonal acne?
You've come to the right place. Everyone needs a cleanser/face wash regardless of their skin type.
Cleansers are an essential part of everybody's skincare routine.
If you've been struggling with stubborn breakouts that pop up at the same time every month, then you might have an issue with hormonal acne.
It's a tricky problem and needs a special kind of face wash to keep the pH balance of your skin even and kill any harmful bacteria.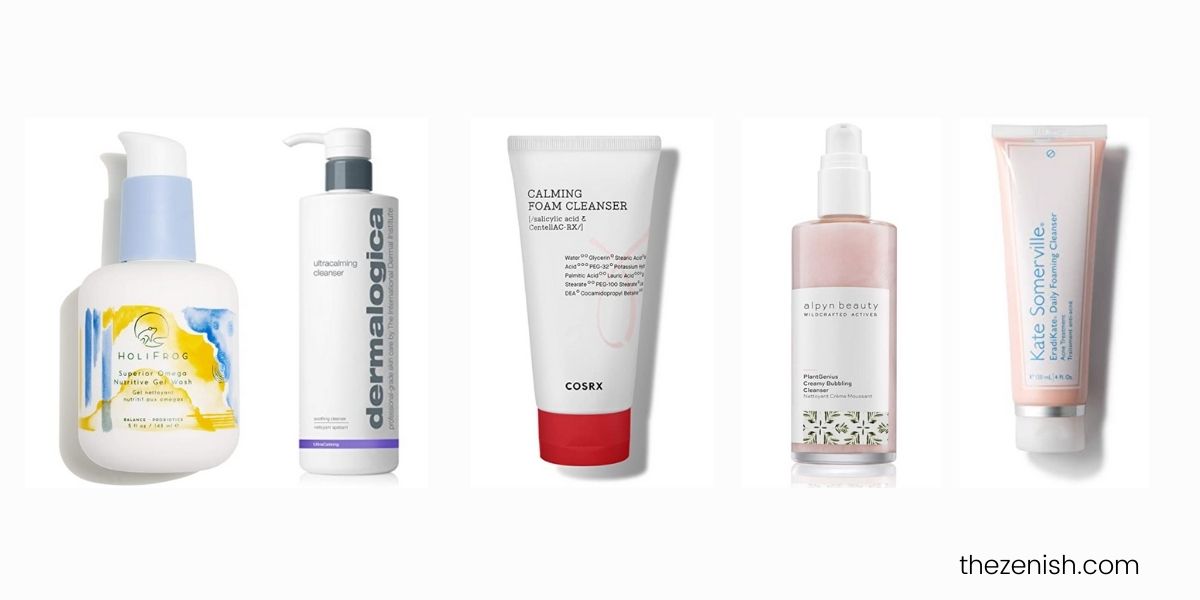 Cleansers have a shorter contact time with your skin than serums or moisturizers, but they're just as important for those with acne.
They balance the pH on the skin and kill any pollutants or bacteria absorbed throughout the day. A good face wash can have a positive effect on your skin in various ways.
this post may contain affiliate links, which means if you purchase from one of these links, I may receive a small commission at no additional cost to you.
What kills hormonal acne?
Mild acne is usually treated with over-the-counter topical treatments. In general, this option is the most popular & effective treatment.
Two ingredients to look out for are salicylic acid, a type of beta-hydroxy acid (or BHA) that gets deep into pores to clear excess oil & dirt, and benzoyl peroxide which guards against inflammation & kills acne-causing bacteria.
Milder ingredients may include tea tree oil or green tea, which also provide soothing benefits for your skin. To find the right acne wash for your skin, look for products with ingredients that are similar to what your skin needs.
Salicylic acid: good for exfoliation. is common in acne treatments. It helps eliminate dead skin cells which can clog pores, and it is excellent for people prone to blackheads and whiteheads.
Benzoyl peroxide: good for exfoliation. has antibacterial properties which means it can kill the acne bacteria that are lurking inside your skin's pores. It also exfoliates dead skin cells, which can clog your pores and lead to breakouts
Alpha hydroxy acids (AHAs) and sulphur: exfoliates, promotes collagen, removes excess oil. Alpha hydroxy acids (AHA) and sulphur are two ingredients that have benefits to the skin. This includes removing dead skin cells that clog pores, promoting collagen production, and removing excess sebum which can benefit those with ageing or oily skin types. AHAs are primarily used to exfoliate and remove dead skin cells that clog pores. However, they can also help correct discoloration and promote collagen production. Similarly, sulphur helps remove excess sebum from the skin and acts as an antibacterial agent for acne-prone skin.
21 Best face washes for hormonal acne
Keep in mind that everyone's skin type is different, so a cleanser that's great for one person might not be good for you. The underlying causes of acne can differ from person to person and can have a range of contributing factors.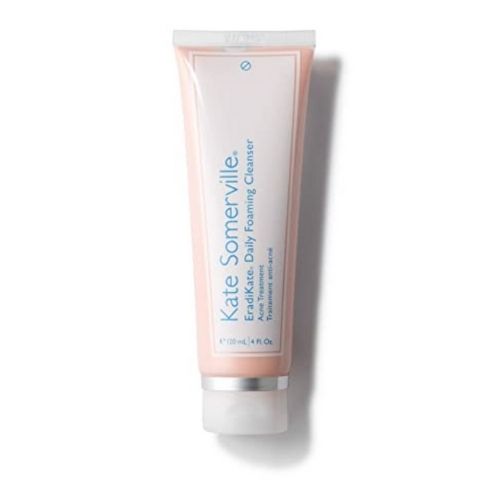 The Kate Somerville EradiKate Daily Foaming Cleanser Face Wash is a powerful cleanser that was created to get rid of acne-causing bacteria. This product contains 3% sulphur and is perfect for removing oil and unclogging pores.
The cleanser has an exfoliating formula that clears dead skin cells and unclogs pores to support healthier, clearer skin in the long run. It also contains glycerin which soothes dry and irritated skin while optimizing hydration levels. Buy it now on Amazon.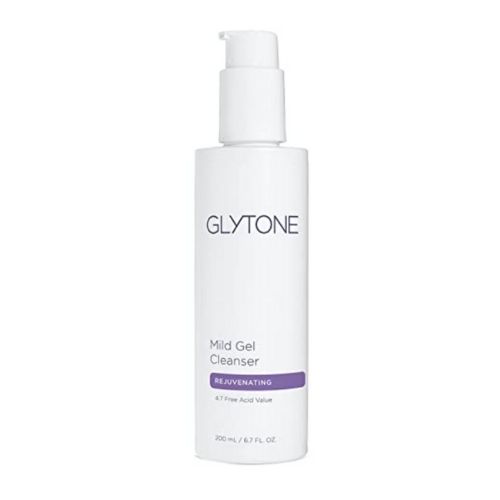 The Glytone Mild Gel Cleanser Face Wash contains glycolic acid, a superstar ingredient that can exfoliate and clean your skin while reducing oil and increasing cell turnover. It does all this without causing irritation or dryness in the skin. Buy it now on Amazon.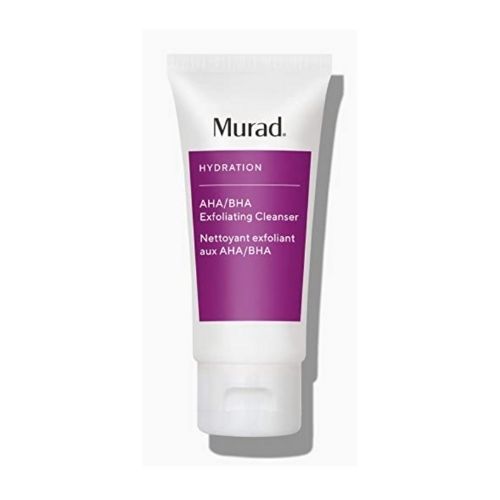 Murad AHA/BHA Exfoliating Cleansing Gel contains glycolic and lactic acid that works to cleanse and exfoliate the skin.
Lactic and glycolic acids work to gently polish your skin, revealing brighter and smoother skin underneath; while salicylic acid gets to the root of the breakout by unclogging pores, eradicating bacteria, and helping get rid of dead skin cells.
This product works well and even reviewers with sensitive skin stand by the formula. The scrub contains sulphate, so use this two times a week until your flare-up subsides. Buy it now on Amazon.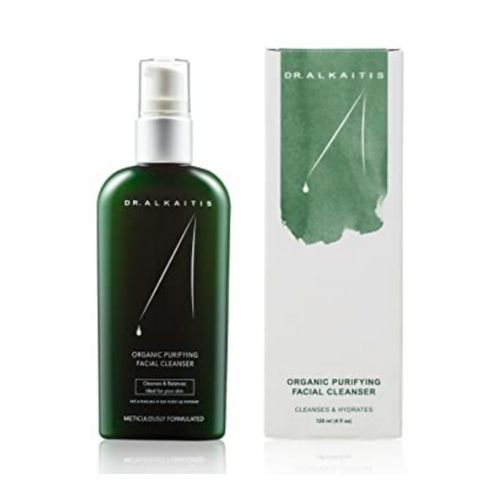 Based on reviews, most users claim that Dr. Alkaitis Organic Purifying Facial Cleanser is one of the best for clearing up breakouts. It's a blend of cold-pressed oils, medicinal herbs, and plant extracts including seaweed, chamomile, and Sambucus nigra flower that are detoxifying but gentle enough for sensitive skin. Buy it now on Amazon.
Clean-beauty brand Alpyn Beauty's gentle yet effective cream cleanser is a good alternative to more expensive brands. It contains AHAs and pomacea and papaya extract, all of which work to remove dull and dead skin cells, refine pores & leaves your skin feeling softer.
Acids and fruit enzymes exfoliate while Vitamin C brightens, which is exactly what you need to deal with post-breakout hyperpigmentation. Buy it now on Amazon.
The Holifrog Omega Nutritive Gel Wash restores balance to your skin while infusing it with good-for-you probiotics, omega fatty acids and vitamins. The rice extract, grape seed oil, broccoli seed oil and seabuckthorn oil are just some of the key ingredients that you'll find in this product.
This cult-favourite cleanser offers a pH-balanced formula with light foam that helps promote cellular turnover, reduce oil, and restore hydration for healthier skin. Buy it now on Amazon.
If you're using a more intensive acne treatment, such as ointments or external products containing salicylic acid or benzoyl peroxide, try pairing them with a gentle cleanser. You might find it irritating to use a treatment cleanser and treatment medication at the same time. Using one instead of the other may be the better option.
This First Aid Beauty cream is fragrance-free, sulphate-free & non-stripping. It includes aloe, glycerin, and allantoin which can soothe your skin and calm any dryness or irritation it may have. Buy it now on Amazon.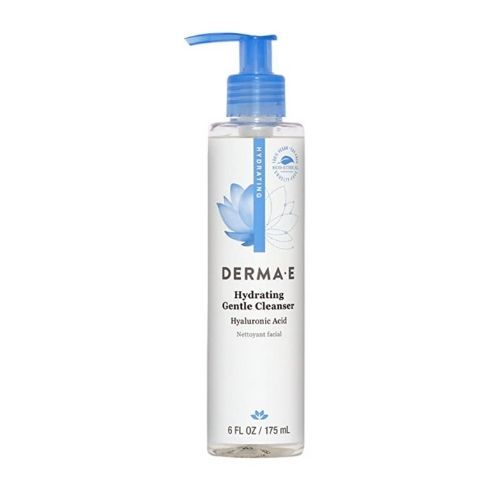 If you have dry skin and are also acne-prone, find a face wash with a gel texture rather than with foam. It's your personal preference, but gel cleansers often hydrate the skin better than foaming cleansers.
This one from Derma E, for instance, has hydrating and soothing ingredients like hyaluronic acid and chamomile. Plus, it's moisturizing and sulphate-free. Buy now on Amazon.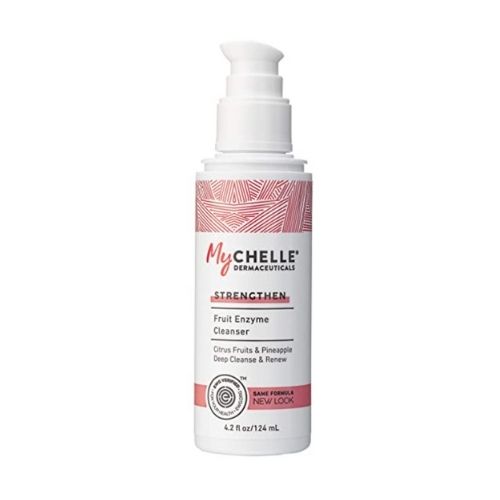 It is important to include gentle and frequent exfoliation in your skincare routine if you want to purify your skin and prevent acne breakouts. Switching to a gentle, AHA-rich cleanser like the MyChelle Fruit Enzyme Cleanser can replace harsh, irritating scrubs from your routine.
With its blend of Citrus Fruit and pineapple extracts, the MyChelle Fruit Enzyme Cleanser will help to brighten your complexion and smooth unwanted texture. All while helping to minimize the effects of stressors and free radicals on your skin. Buy it now on Amazon.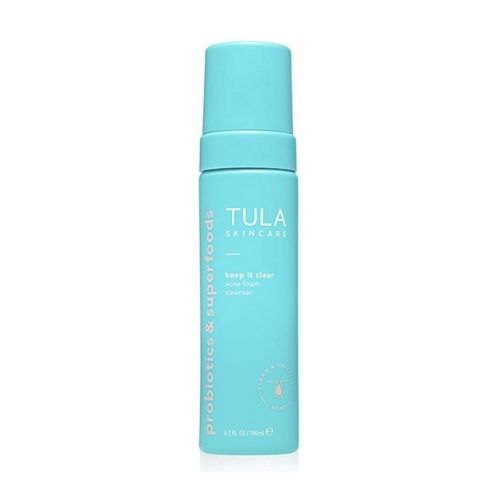 If you want to keep your skin clear TULA Keep It Clear Acne Foam Cleanser is a great option. This foaming cleanser contains probiotic ingredients (healthy bacteria) that help to restore the skin's microbiome and strengthen the skin's natural balance.
Both of which are necessary for preventing acne and other problems such as inflammation. Along with probiotics, this cleanser also has other key ingredients such as 2% salicylic acid, lactic acid and tea tree oil which work to remove bacteria and unclog pores.
Plus it contains licorice extract and azelaic acid which will help to fade away any breakouts that are still visible. This gentle cleanser contains non-stripping foaming agents which are suitable for dry, sensitive skin. Buy it now on Amazon.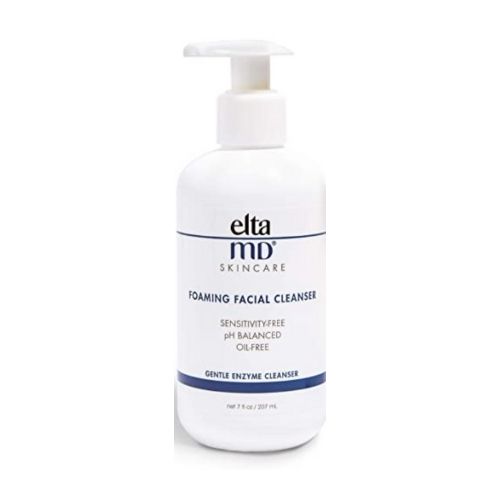 The EltaMD Foaming Facial Cleanser is a gentle oil, phthalate, and paraben-free pH-balanced cleanser that's gentle enough for even the most reactive skin.
It's also very highly rated by fans. It contains bromelain, which reduces inflammation from acne, and apple amino acids to hydrate the skin. Even though acne sufferers think they want a drying out effect, overdrying causes the skin to break down even more. Buy it now on Amazon.
Dermalogica Ultracalming Cleanser is specifically formulated for dry and sensitive skin. Although it is gentle, it can still deliver a deep cleanse. It also helps to reduce acne outbreaks and soothe itchiness and redness. In addition, the product's pH-balanced formula helps your skin stay calm and healthy all day long. Buy it now on Amazon.
Differin is a prescription acne drug that was the first to be approved by the FDA for over-the-counter use and does a great job keeping acne away.
The Differin Daily Deep Cleanser with Benzoyl Peroxide contains 5% benzoyl peroxide, a gentle and well-tolerated dose that will reduce inflammation and kill acne-causing bacteria. Buy it now on Amazon.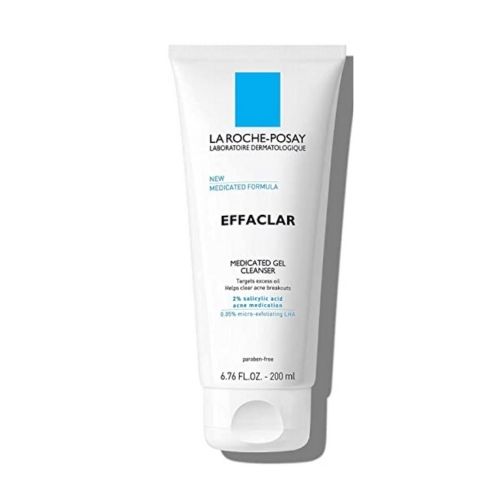 This La Roche-Posay cleanser is highly rated for its ability to clear up and prevent breakouts of all kinds, including cystic acne. This foaming cream contains both salicylic acid and AHAs but is gentle enough for daily use.
This cleanser isn't only good for acne but it also does a great job removing makeup! Beyond that, it's just gentle on the skin. It does have fragrance, but this formula was specially designed for sensitive skin and will work for all skin types. Buy it now on Amazon.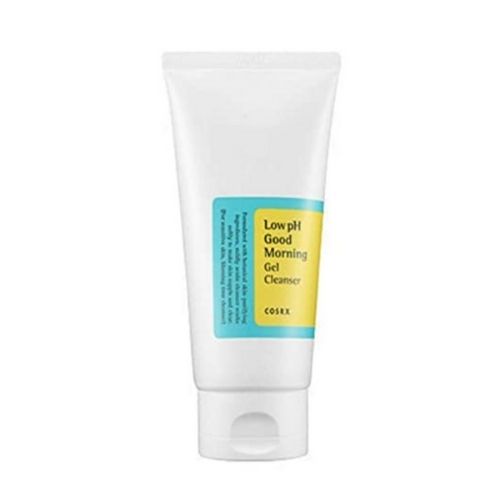 One of Amazon's best sellers, COSRX Low pH Good Morning Gel Cleanser Face Wash has BHA, an active ingredient that degrades sebum and helps clean inside the pores while still being gentle on your skin as well as a low pH level that is good for both acne-prone and sensitive skin. But it now on Yesstyle or on Amazon.
CeraVe's Renewing Salicylic Acid Cleansing Gel is a gentle cleanser that removes dirt and excess oil from pores.
Formulated with skin-restoring ceramides and calming niacinamide to protect the skin barrier, this fragrance-free option is a great choice for those who want an everyday cleaner that's non-drying and won't irritate sensitive skin. Buy it now on Amazon.
PanOxyl Acne Foaming Wash is a great choice because it contains the highest amount of Benzoyl peroxide that you can buy without a doctor's prescription.
Those with severe or cystic acne can especially benefit from this 10% formula. It treats the most severe types of acne and provides a deep clean, leaving skin feeling soft and refreshed.
However despite the positive reviews, use with caution because it contains sodium lauryl sulphate and potassium lauryl sulphate, which can be irritating if you have sensitive skin. Buy it now on Amazon.
The Ac Collection Calming Foam Cleanser is a gentle foam cleanser formulated to remove dirt and impurities from the skin without irritating it.
It not only treats acne but also helps revitalize and recover the skin without any irritation through COSRX Centella AC-Rx Complex. The calming formula includes three legendary healing ingredients—Madecassic Acid, Asiaticoside and Asiatic acid.
Ideal for all skin types, this gentle cleanser removes dirt and excess oil from your skin while fighting acne breakouts. It leaves your skin looking fresh and soft. Buy it now on Yesstyle or on Amazon.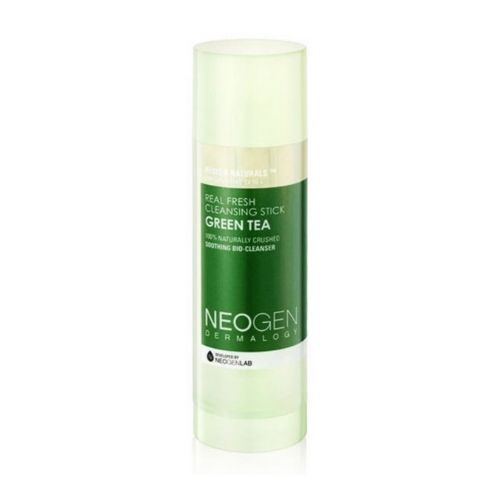 This 99% naturally derived cleanser uses real green tea leaves, green tea seed oil, and a blend of several other natural oils. It will gently purify your skin while also exfoliating and hydrating it without any harmful chemicals.
Reviewers praised the product for its easy application, refreshing scent, and its gentle acne-fighting properties. However, it's not formulated to remove makeup. Buy it now on Yesstyle or on Amazon.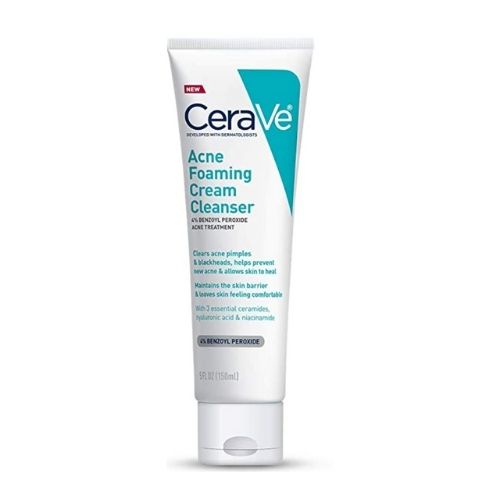 If you're new to benzoyl peroxide and want to ease into it slowly. Or if you're not sure about using it and want something a bit milder. Then the CeraVe Acne Foaming Cream Cleanser with only 4% benzoyl peroxide might be the way to go.
The lower percentage of benzoyl peroxide is less drying and irritating and it includes additives that counteract the drying effects benzoyl peroxide may have on the skin. It also includes niacinamide, ceramides and hyaluronic acid.
The active ingredients all work together and balance each other out. Benzoyl peroxide clears acne and blackheads while the other ingredients help soothe the skin, retain moisture and protect the skin's barrier. Buy it now on Amazon.
Some acne sufferers may find that a gentler face wash like this CeraVe Hydrating Cleanser works best. Especially if you're using a retinoid or other prescription treatment.
This gentle cleanser can help counteract any drying & irritating ingredients found in some topical medications. Dry, irritated skin can sometimes exacerbate acne issues, which is why it's important to take care of your skin overall.
Always look for products that are hypoallergenic, fragrance-free, and have some key ingredients like hyaluronic acid or ceramides. And be mindful of how your skin feels after using them. If it's squeaky clean you've over cleansed and can disrupt your skin's natural protective barrier. Buy it now on Amazon.
What Does Hormonal Acne Look Like?
Hormonal acne can vary depending on your skin type. Pimples, blackheads, whiteheads, and spots without heads are all types of hormonal acne. Cystic acne is another form of hormonal acne that is difficult to treat and leaves stubborn marks on the skin.