A natural substance found in the body, hyaluronic acid is an essential component of our connective tissues.
These connective tissues are found throughout our body especially in the eyes, joints, and skin.
Described as clear and gooey, its main function is to retain water to keep tissues well lubricated and moist.
It also plays an important role in the health and appearance of our skin.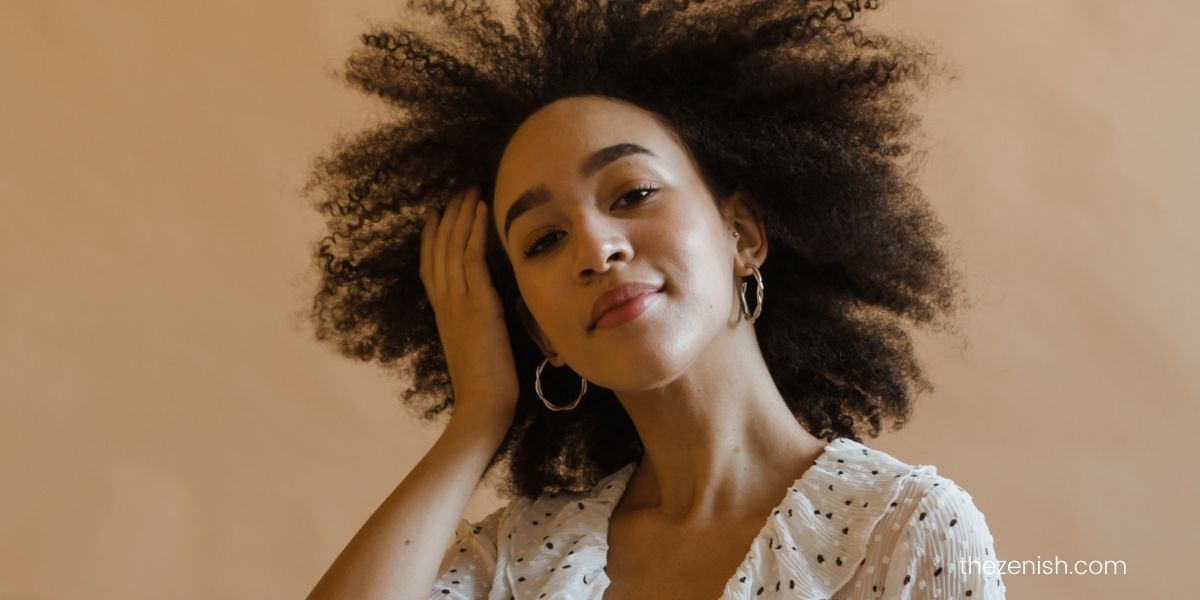 One of the biggest benefits of hyaluronic acid is its effectiveness for all skin types. Including oily, dry, or acne-prone with little to no side effects.
Hyaluronic acid brings a multitude of advantages when added to your skincare routine.
And it improves skin health by reducing the effects of ageing on the skin. While reducing inflammation, redness, and swelling.
this post may contain affiliate links, which means if you purchase from one of these links, I may receive a small commission at no additional cost to you.
What does hyaluronic acid do for the skin?
Hyaluronic Acid is a skincare ingredient that has many benefits for the skin.
It can hydrate dry skin, reduce wrinkles and fine lines. And provide a protective layer against harmful UV rays, and keep the skin looking youthful.
Hyaluronic acid supports healthy skin by binding moisture to it. It also has antioxidant properties that can fight against free radicals, which are responsible for cell damage and ageing.
Its also found naturally in foods like bone broth, starchy root vegetables and leafy greens. But is most effective when applied topically because it needs water to do its job properly.
Hyaluronic acid is often used in face creams and moisturizers because it helps to keep the skin hydrated and plump.
It's often called a "super-moisturizer" because it can hold up to 1,000 times its weight in water. This makes it an ideal moisturizing agent for use on especially dry skin.
So Is hyaluronic acid good for acne?
Yes and here's why.
Without adequate hydration, your skin cells can't properly move through the cycle of dead skin cell removal.
This leads to clogged hair follicles and dead skin cells mingling with makeup, dirt, and bacteria, causing chronic breakouts.
When skin is dry, it's more prone to damage and the formation of acne.
Dry skin leads to damaged skin and damaged skin can lead to cysts & blemishes.
Keep your skin hydrated by using a hyaluronic acid serum or moisturizer.
This will help prevent dryness and improve skin tone and texture.
By using hyaluronic acid to maintain the health of your skin's moisture barrier. You will effectively rejuvenate your skin keeping irritants, bacteria and acne away.
8 benefits of using hyaloronic acid for acne
Hyaluronic Acid is a popular ingredient found in many acne treatments. Used for its ability to help the skin retain moisture, while also working to hydrate and soften the skin. The ingredient works by creating a protective layer on the surface of the skin, which provides it with essential nutrients.
it also reduces inflammation in the skin.
It increases the production of collagen and elastin, which can help heal scars and wrinkles.
It prevents breakouts from getting worse
It reduces the appearance of scars from bumps and breakouts by plumping up the top layer of skin
It can work as a moisturizer to keep your skin smooth and healthy
It helps your cells retain moisture
and helps in maintaining your skin's natural balance, improving its texture
10 hyaluronic acids for acne
---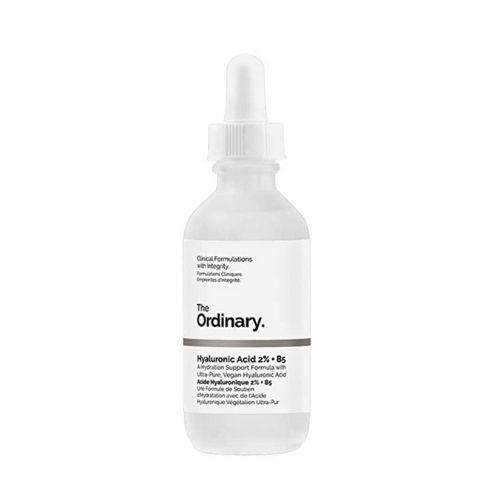 The Ordinary's Hyaluronic Acid 2% + B5 is a popular serum for dry skin because of its simple yet effective ingredients.
This lightweight serum feels like water when applied to the skin and sinks in quickly.
You can use it twice a day or just once in the morning for added hydration during the day.
Apart from helping with acne, this product also has an anti-ageing property that helps in skin cell turnover to make the skin look more youthful. Buy it now on Amazon.
The Cerave hydrating hyaluronic acid face serum is an effective solution for all skin types, especially for acne-prone skin.
It has four key components which are essential for healthy, glowing skin. Ceramides, lipids, antioxidants and humectants.
Combined they work to hydrate the skin while also keeping it strong and protected against environmental aggressors. Buy it now on Amazon.
The Neutrogena Hydro Boost Hydrating Hyaluronic Acid Serum is a skincare product that contains hyaluronic acid, which helps with moisture and hydration.
This serum is designed to work for all skin types and it may also help acne sufferers by locking in moisture at the surface of the skin and providing an anti-inflammatory effect. Buy it now on Amazon.
PCA SKIN Hyaluronic Acid Boosting Serum is a potent facial serum that helps in hydration and anti-ageing.
This serum has been shown to reduce fine lines and wrinkles, as well as signs of age spots, age spots, and blotchiness.
It also aids in the protection of skin from environmental pollutants.
The serum encourages the skin to create its hyaluronic acid without any irritation or breakouts. Buy it now on Amazon.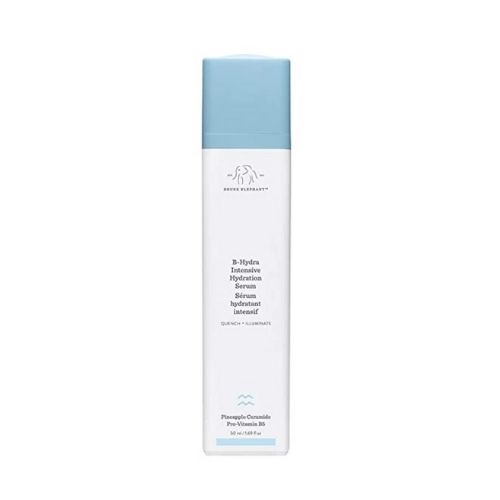 B-Hydra Intensive Hydration Serum is a lightweight serum that is easy to use and does not leave a greasy residue on your skin.
B-Hydra Intensive Hydration Serum can deliver the right amount of hydration to all skin types, especially dry skin. It can also treat sensitive skin, oily skin, and acne-prone skin.
This product contains a water-soluble, salt form of hyaluronic acid that reduces the appearance of fine lines and promotes firmness.
The addition of Vitamin B5 and pineapple ceramides also nourishes the skin's barrier, all while improving luminosity and texture. Buy it now on Amazon.
Peter Thomas Roth Water Drench Hyaluronic Liquid Gel Cloud Serum is an innovation on the market that aims to hydrate the skin.
It replaces the need for traditional moisturizers and serums while still providing some of the benefits of both.
This product can be used in three ways: as a hydrator- applied to your face, neck, or any other area that needs some extra hydration, as a primer- smoothed over your skin before applying foundation or makeup or as a moisturizer- after you've applied your foundation or makeup.
This serum packs a powerful punch at 75% hyaluronic acid and also contains sodium PCA and a mineral complex of bio-fermented zinc, copper, manganese, iron, and silicon for even more hydration benefits. Buy it now on Amazon.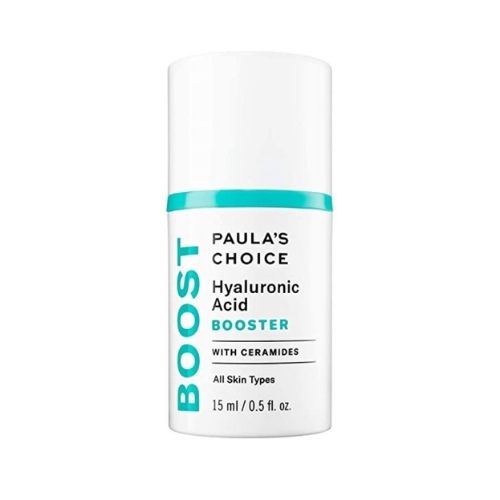 Paula's Choice BOOST Hyaluronic Acid Booster with Ceramides is a product that helps produce healthier, stronger skin. It can be applied to the entire face or specific areas of concern.
It contains a mix of skin-smoothing hyaluronic acid, skin-replenishing ceramides, and panthenol that work together to hydrate and smooth the skin.
These ingredients are some of the most effective for promoting healthy skin while diminishing the appearance of wrinkles. Buy it now on Amazon.
The SkinCeuticals Correct H.A. Intensifier Serum is a powerful and innovative product that provides a variety of benefits for the skin. Regular usage, it will make your skin look visibly brighter and more radiant.
It contains patented ingredients that help to even out the skin tone and minimize the appearance of pores as well as signs of ageing caused by sun exposure, stress, and pollution.
This serum is suitable for all skin types due to its moisturizing properties. Buy it now on Amazon.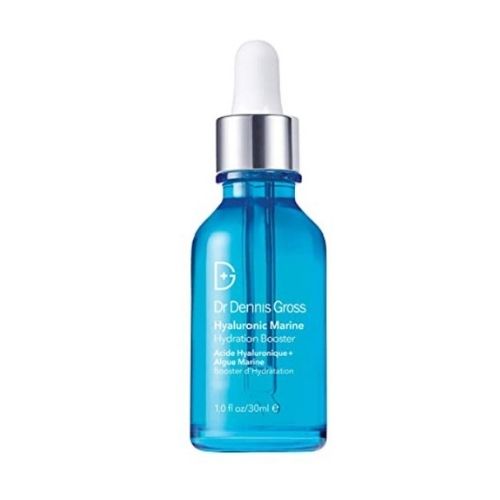 The Dr. Dennis Gross Hyaluronic Marine Hydration Booster is a powerful serum that can help to increase the water content of the skin.
As we age, our skin becomes more prone to dehydration, which can lead to wrinkles and fine lines. The Hyaluronic Marine Hydration Booster works by providing deep hydration and moisture back into your skin to help you avoid premature ageing.
This serum also has a very lightweight texture so it does not feel heavy or oily on the skin and it absorbs quickly for effective use. Buy it now on Amazon.
The Glossier Super Bounce Hyaluronic Acid + Vitamin B5 Serum is an excellent facial serum to use during the day since it helps to reduce the appearance of lines, wrinkles, and dry patches while providing a protective barrier against environmental aggressors.
Made with hyaluronic acid it provides deep hydration to the skin by drawing water to its surface. It also contains vitamin B5, which can reduce redness in the skin.
This serum is for anyone who has dehydrated skin or for someone who wants to reduce the appearance of fine lines and wrinkles. The product comes in a small bottle with a dropper top, making it easy to use on the go. Buy it now on Amazon.