You can wear a bralette, however, whenever! That's just one of the things that are so great about them. They're so versatile that however you choose to wear it is completely up to you.
You can easily wear a bralette with a white shirt, an off-the-shoulder dress or wear it alone as a crop top.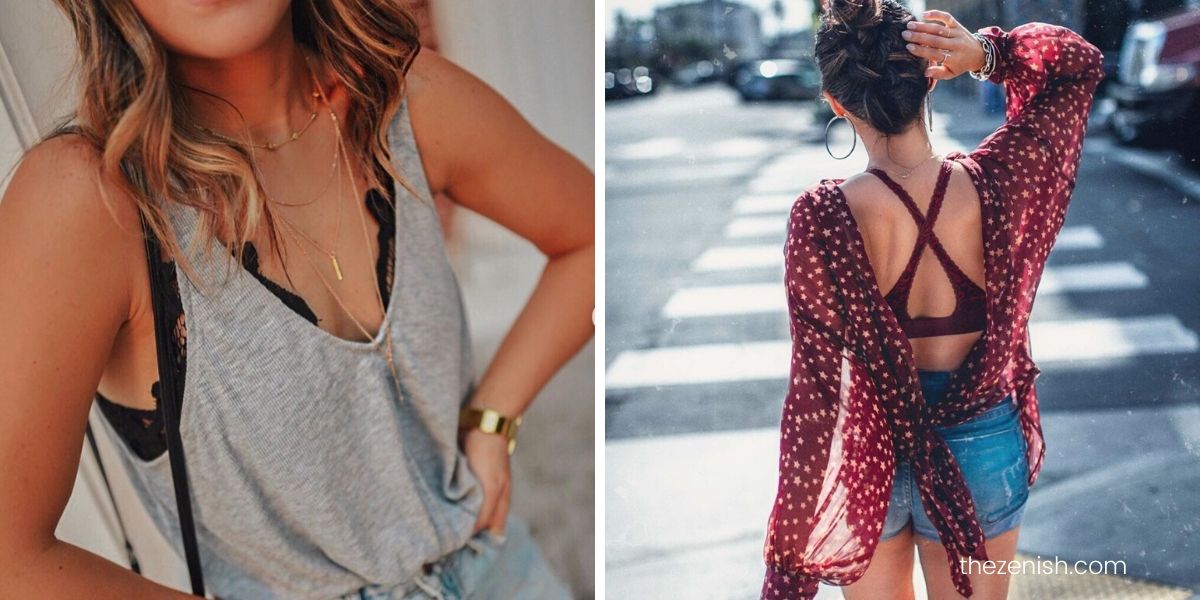 And while you would do everything in your power to hide your everyday bra from peeking out from beneath your clothes, bralettes are meant to be seen and are the perfect place to play with colour and texture.
this post may contain affiliate links, which means if you purchase from one of these links, I may receive a small commission at no additional cost to you.
So What's a bralette?
A bralette is a cross between a bra and a crop top. Sometimes known as soft cup bras, they're a softer less restrictive version of a bra.
Often made with pretty laces and in delicate styles, they're thin, wireless and unpadded which makes them super comfortable and versatile!
So Whether you're new to bralettes, thinking about getting one or just looking for some inspiring new ways to wear them, here are our top tips!
Related Posts
How to Wear a Bralette
---
1. Wear to cover up cleavage
---
Planning to wear a low-cut top but want to leave a little to the imagination? A bralette will offer you coverage and style even when peeking out from underneath a revealing top.
2. Wear with shorts
---
Pair your denim shorts with a neon or neutral-coloured bralette to spice up a casual summer outfit.
3. Wear with skirts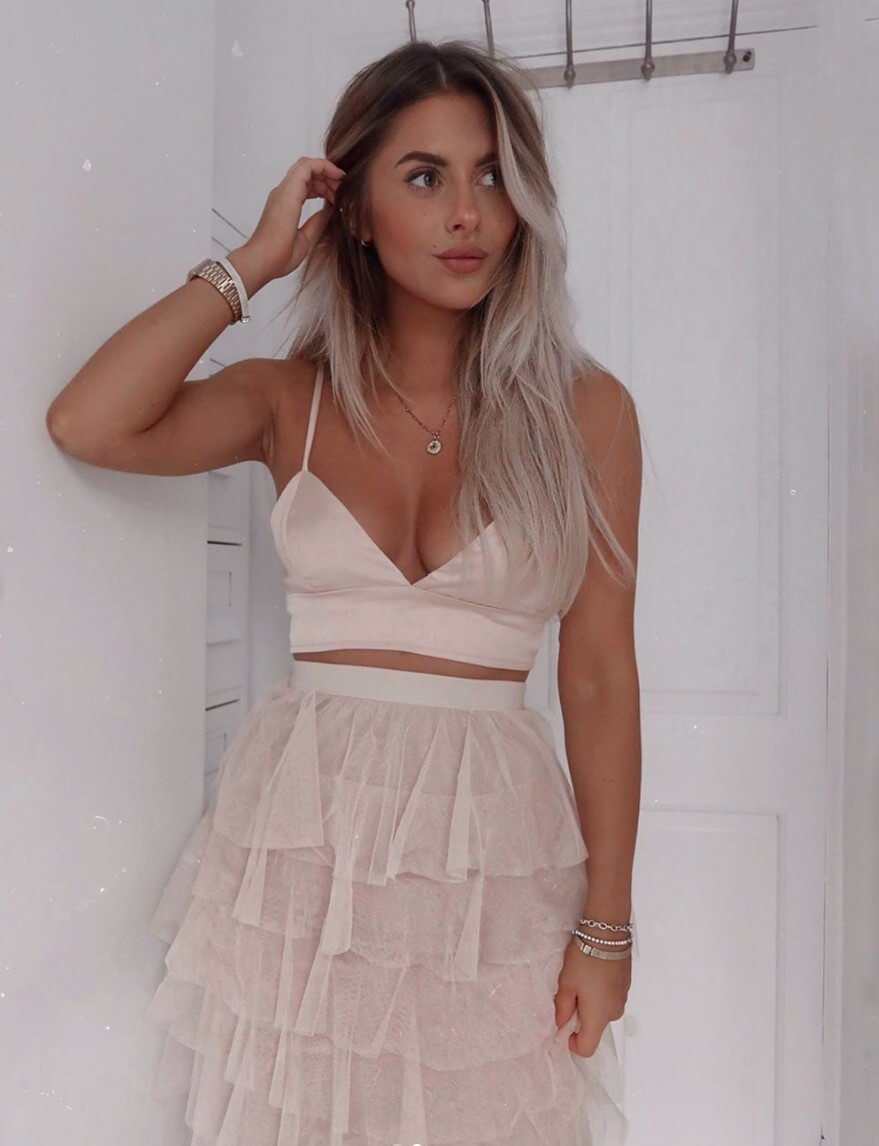 ---
Style your bralette with a cute skirt for a delicate and super feminine look. This look is sure to boost your confidence and make you feel beautiful.
4. Wear with jeans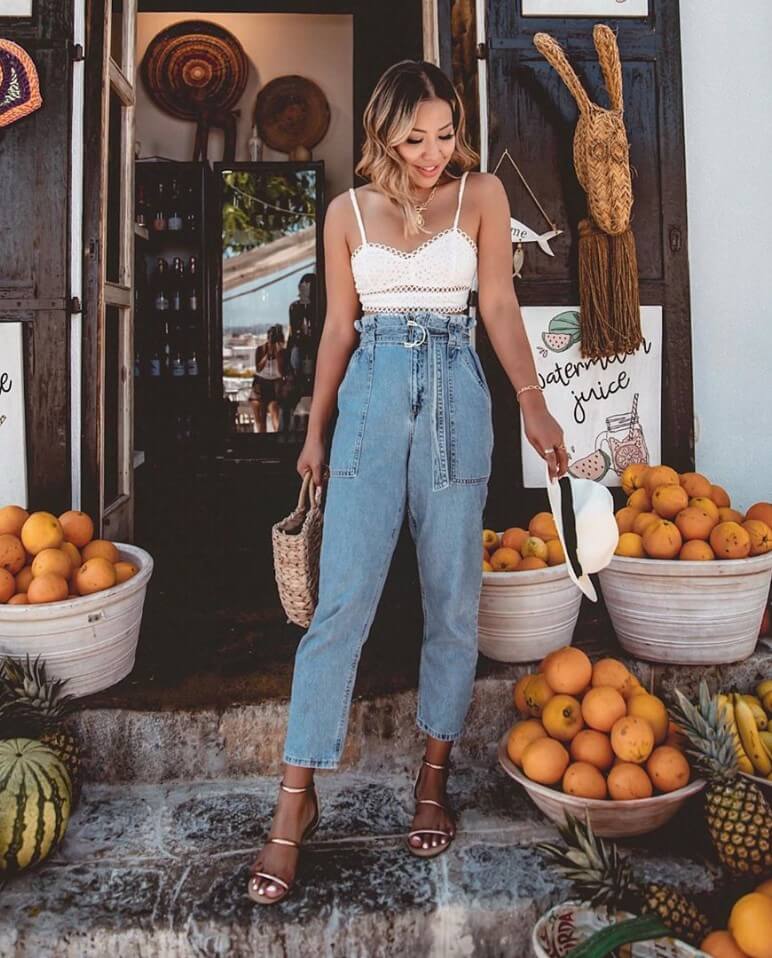 ---
Whether high-waisted, boyshorts or skinny, jeans and bralettes make a great pair. Wear your bralette with your best jeans and easily take your outfit from day to night.
5. Wear with high waisted pants
---
Try wearing a bralette with high-waisted pants for a sophisticated and edgy look. You'll look awesome without trying too hard!
6. Wear with leather
---
Pair your favourite leather jacket or pants with a bralette and watch heads turn. Or forgo the pants and jacket and opt for a leather bralette instead!
7. Wear over a shirt or tank
---
Not ready to wear a bralette on its own? Then try layering one over a shirt or t-shirt. The result will be a chic yet modest look that'll make you stand out from the crowd.
8. Wear with a midi skirt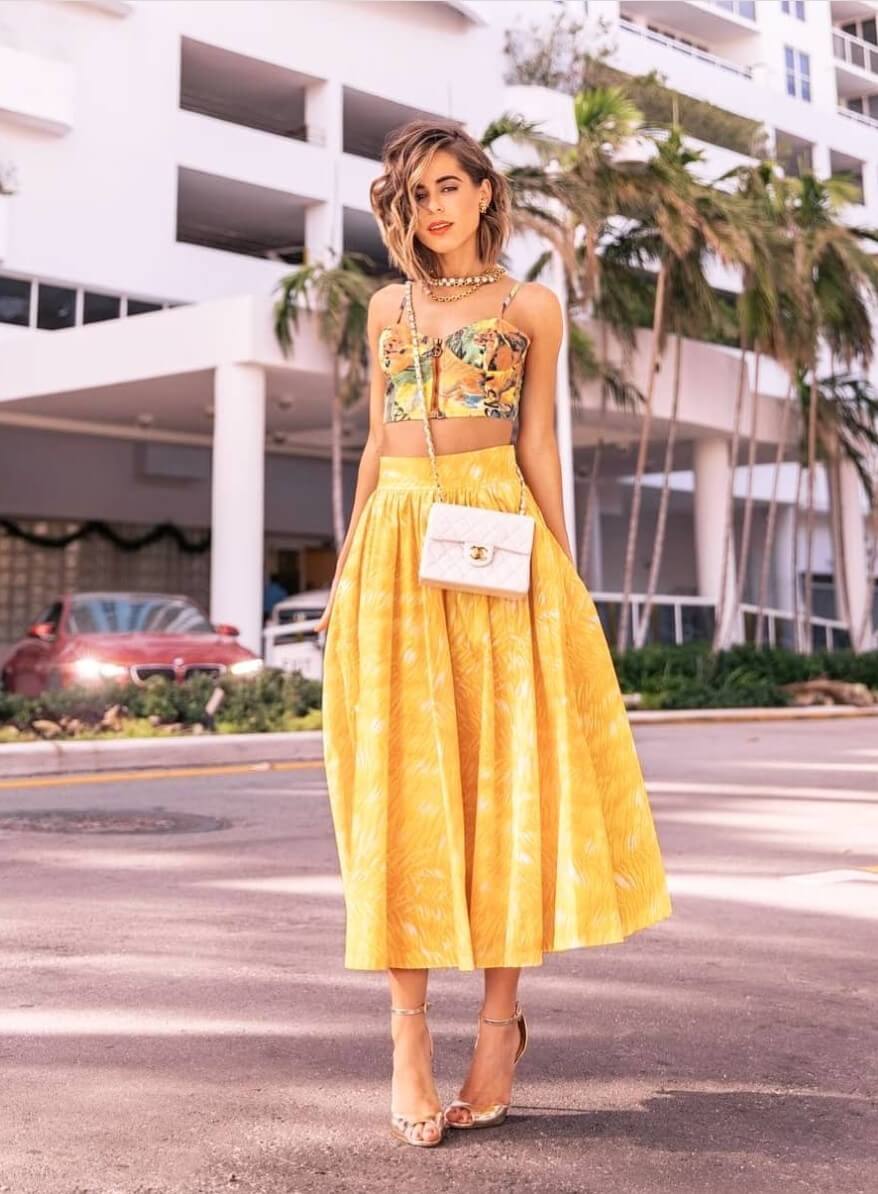 ---
For an effortless yet trendy summer look, pair a cropped bralette with a bold pattern high-waisted Maxi skirt. This is a fun way to showcase your curves and is perfect for a date night.
9. Wear with an off-the-shoulder top
---
One of the most common ways to wear a bralette is to wear it underneath your bulky or oversized sweater.
Not everyone likes wearing a strapless bra, so this is where a bralette gets a moment to shine. So go ahead and wear that bralette underneath an awesome sweater.
10. Wear underneath a sheer top
---
Because bralettes are meant to be seen they're the perfect answer for what to wear underneath all your sheer tops that can be so hard to style! Instead of wearing your sheer tops with plain camisoles, try a pretty bralette instead.
11. Wear underneath an oversized sweater or cardigan
---
Oversized sweaters and cardigans are great wardrobe staples but always seem to fall off your shoulder or hang low in the neckline the more you wear them. But who cares when you're wearing a cute little bralette underneath that you're just dying to show off!
12. Wear under a tank
---
One of the easiest ways to wear a bralette and probably the most common way is to wear your bralettes under your t-shirts. It's a great way to add a bit of frill and thrill to what would otherwise be a plain outfit.
13. Under a blazer or jacket
---
A well-fitting bralette makes a sexy and edgy replacement for a blouse or top. So why not wear it underneath your blazer for a fun girl's night out!
14. Under a lace top
---
Lace tops are versatile and pretty but aren't always the easiest to style. What do you wear underneath? Instead of wearing a camisole and worrying about it peeking out or not fitting properly, a bralette will keep you covered and comfortable!
15. Wear as loungewear
---
Because they're unpadded and unwired bralettes are super comfortable against your skin. This makes these hybrid bras perfect for lounging and relaxing at home or out with friends.
16. Wear peeking out of a shirt or low back top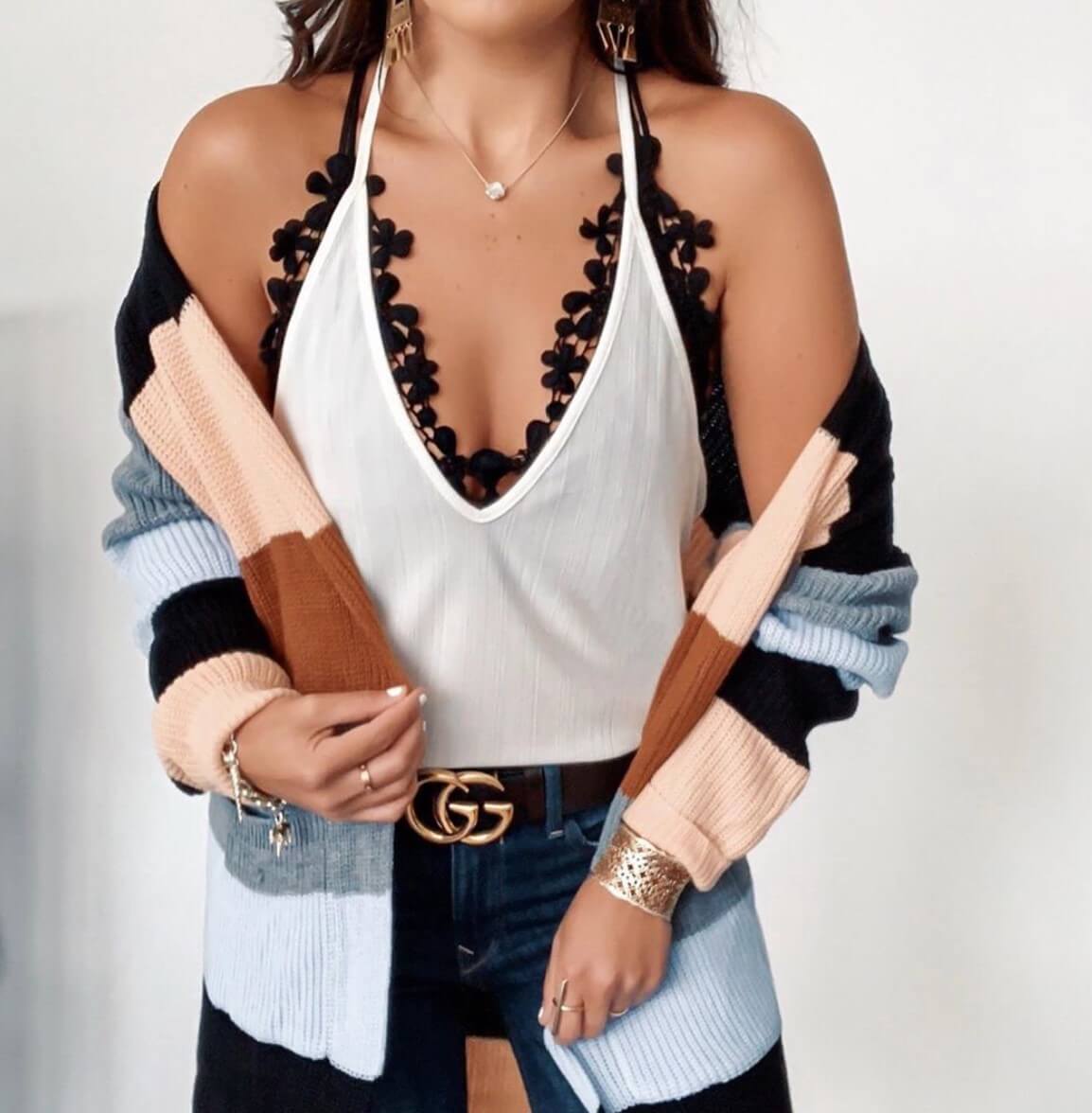 ---
A lacy bralette can look so good when you wear it peeking out from a low-cut tank or an open-back top! You can take this look a step further and mix and match colours to compliment or contrast the outside top.
17. Wear as a crop top
---
If you don't mind showing some skin, you can always wear your bralettes as is. Because of their versatility in style and colours, they make great crop tops that can be worn with anything for any occasion. This is also a great way to look put together without trying too hard.
Final thoughts
If you're intimidated or unsure about wearing a bralette, don't be. You can wear bralettes however you want, whatever makes you comfortable, and still, look trendy while doing it.
If you're new to bralettes then try wearing it underneath a light button-up cardigan with a few buttons undone. And if you're just looking for inspiration then feel free to try one or more of the many tips listed above.
Bralettes are so versatile and comfortable that once you find the right one you'll never want to wear anything else!
If this was helpful then don't forget to share! Thanks!