Looking for DIY Christmas card ideas? You're in luck! We've rounded up 50 of the best DIY Christmas cards complete with easy-to-follow instructions and tutorials.
And if you need something quick and easy, a few of these Christmas cards have free printables included so no extra creativity needed nor necessary!
This way you have more time to spend enjoying the holidays with your loved ones. These DIY cards are so sweet and festive that every bit of effort you put into making one will be appreciated by the recipient.
Best DIY Christmas Cards
---
1. Handmade Christmas tree card | HGTV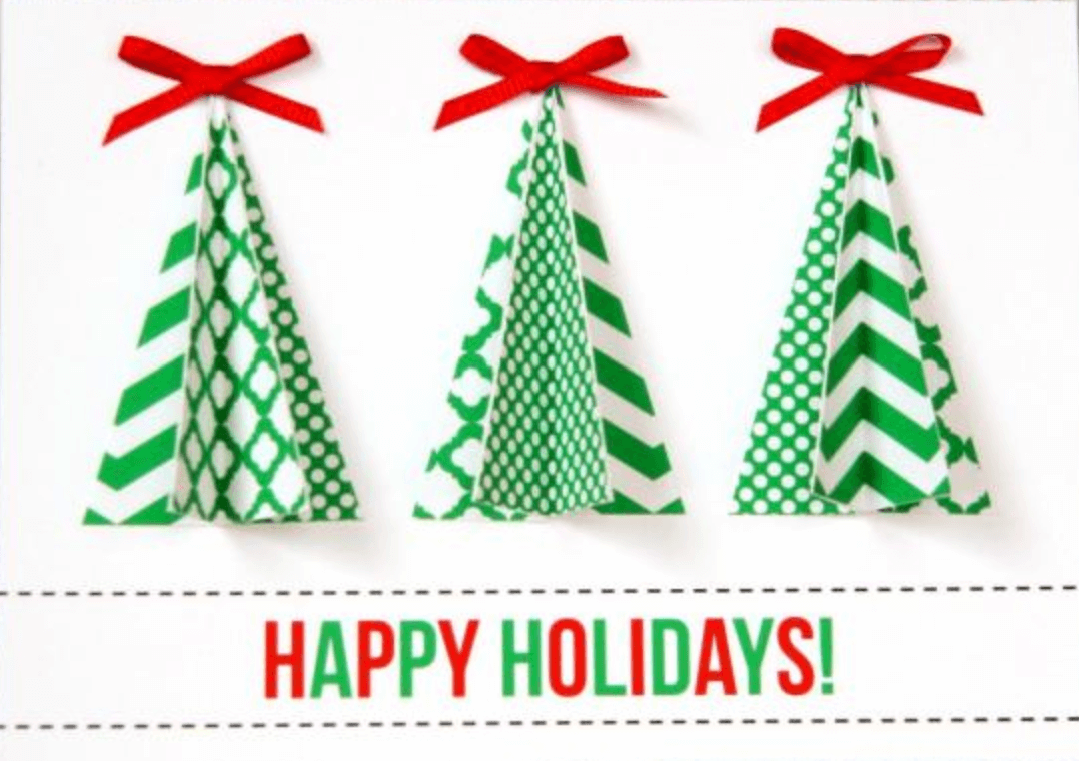 Surprise your friends and family with a cute and easy-to-create handmade holiday card like this one. The bold patterns and traditional Christmas colours really make it pop!
2. Cupcake liner Christmas tree card | All that glitters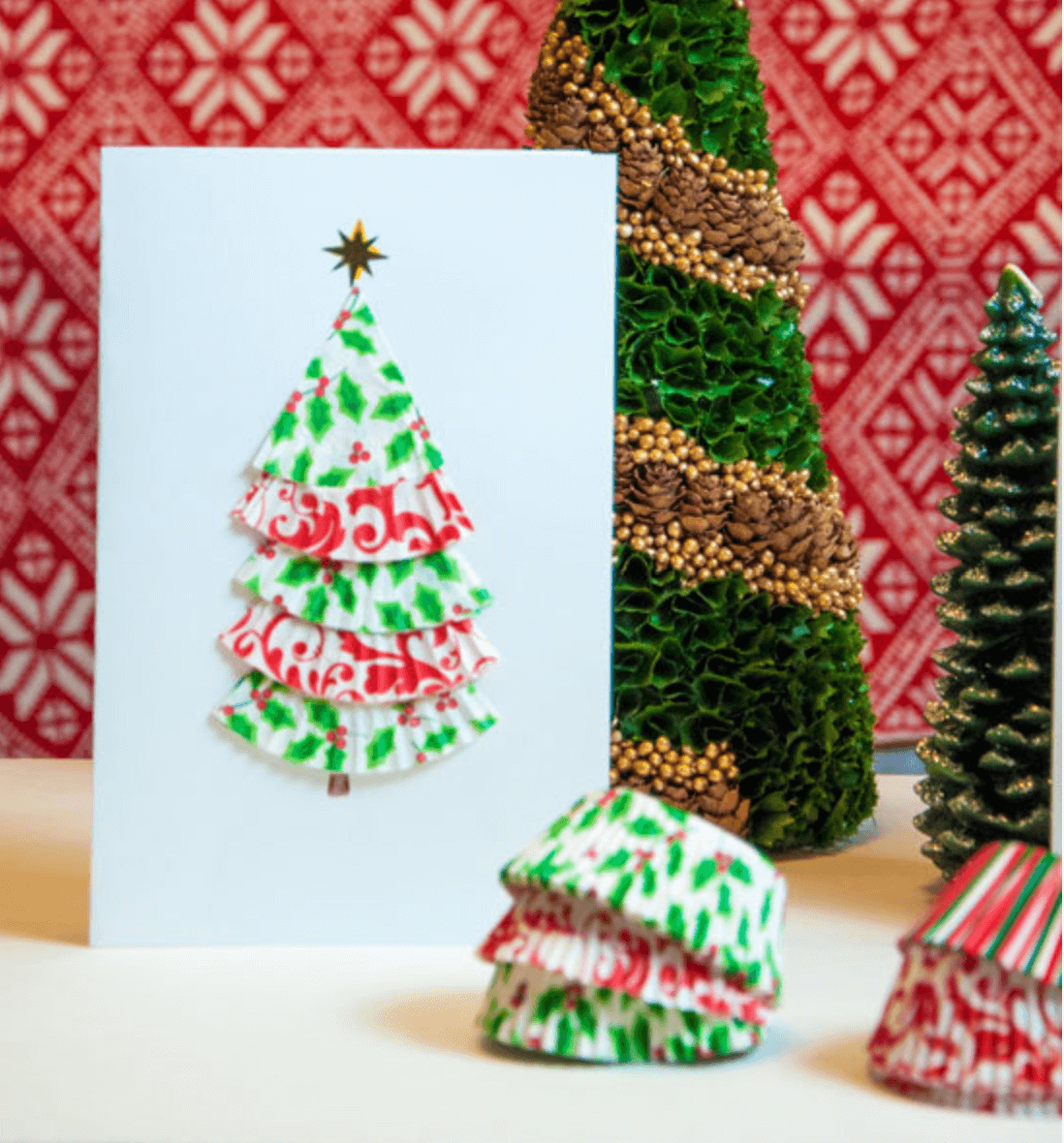 3. Easy fingerprint holly cards | Paging supermom
This is a fun idea you can do with kids. And best of all it comes with FREE already done for you printables so no worries if you're not crafty or need to get this done fast! With the printables, all you need is paint and you're done!
4. Christmas cocoa gift card holder | Damask love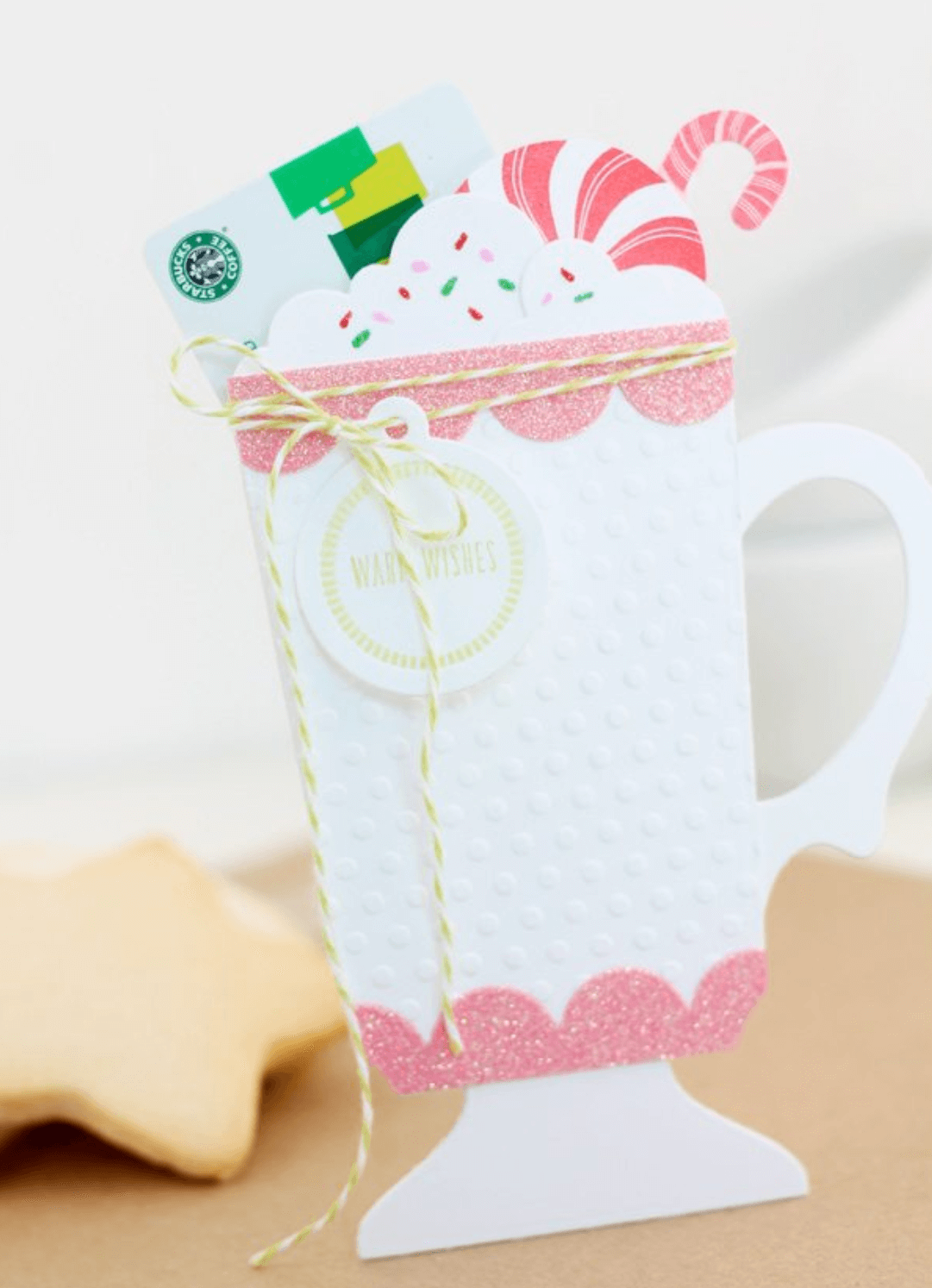 This DIY Christmas card is sure to be a hit! Tempt your family and friends with a cute cup of cocoa. This mug of cocoa is festive, creative and just perfect for giving away!
5. 3-D Felt Christmas card | HGTV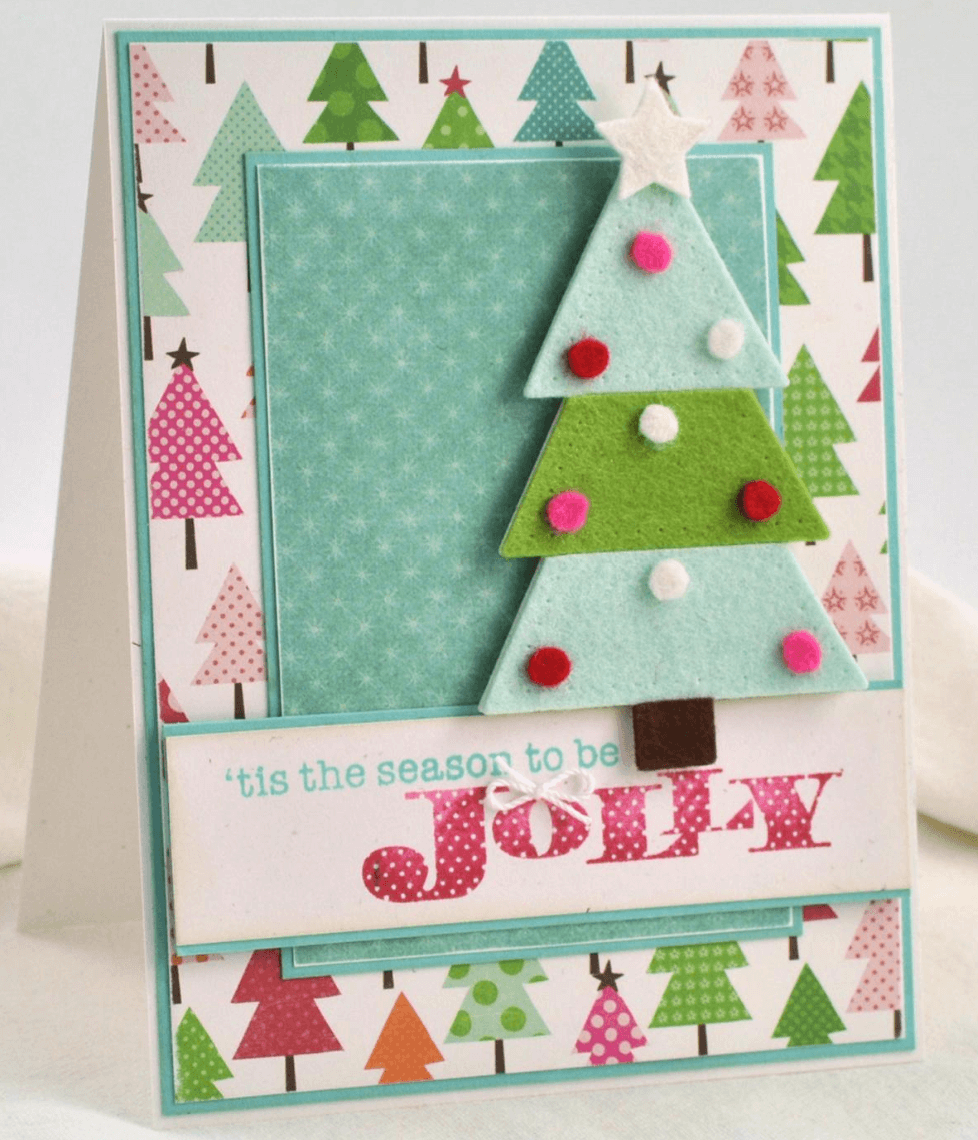 What about making a handmade holiday card with texture, dimension and lots of colour using different layers of felt? This handmade Christmas card is colourful, festive and one of a kind!
6. Merry & bright Christmas card | Crafts unleased
This card is simple to make! And is a perfect way to show off your amazing penmanship if you've got one!
7. Chalk Christmas lights Christmas card | Buggy and buddy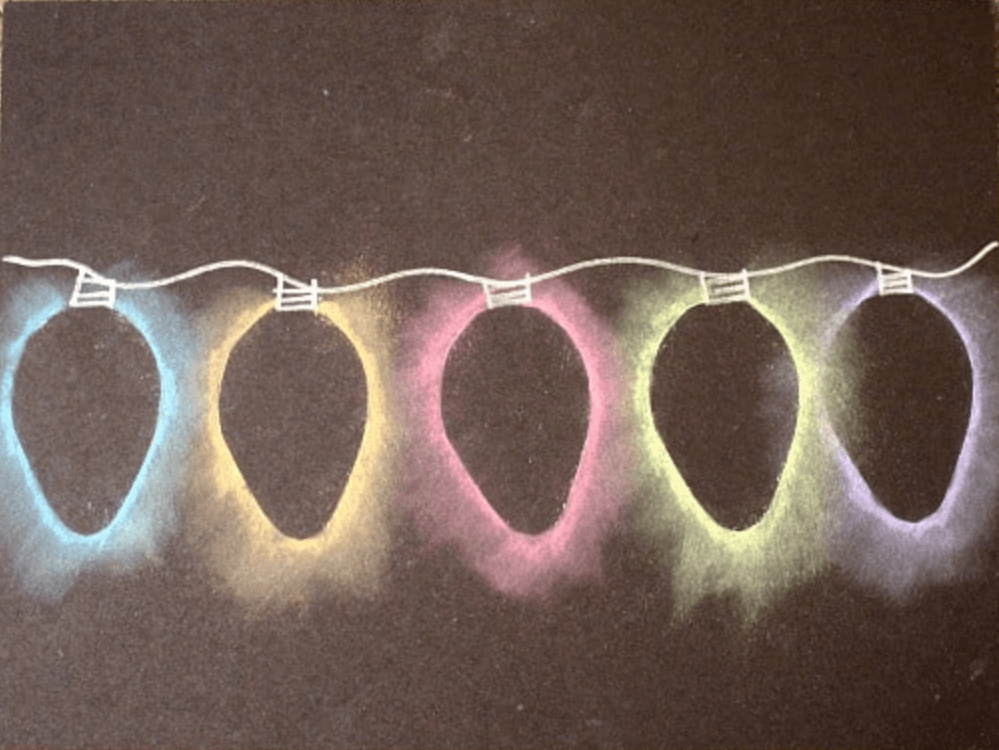 This DIY Christmas card is easy for kids to make; its easy fun and all you need is paper and chalk!
If you have a hardware store close by then this DIY Christmas card will be super easy!
9. Handmade popup Christmas card | HGTV
Surprise your family and friends with this easy-to-create holiday card with a pop-up message hidden inside.
10. 3-D Spiral Christmas tree card | Easy peasy and fun
This spiral Christmas tree card is pretty cool! Open the card and a 3D tree will pop up!
11. Elegant printable Christmas card | es.kaa makes
Handwritten Christmas cards are great but if you don't have the time then why not use printable Christmas cards instead? They're quick and affordable and you can print as many as you need!
12. DIY snowflake holiday card | Styleathome
13. Artistic ornaments-themed DIY Christmas card | The postmans knock
Now, at first glance, this hand-drawn DIY Christmas card looks complicated and not to be messed with. However, the tutorial is so detailed and easy to follow that by the end of it I knew that I would have no problem creating my own. So if you'd like to surprise a loved one with something unique and one of a kind, give this Christmas card a try!
If you're looking for a super simple yet personal DIY Christmas card this might be the perfect idea for you! The best part is that these cards can be customized however you like. You can use a family holiday photo or a picture of your pet!
15. Stamped Christmas greeting Cards | Ohoh deco
So here is another easy idea to make your own stamped greetings cards. It's very simple to make and your friends and family will appreciate the handmade touch.
16. Simple pipe cleaner Christmas card | Crafty morning
This is a very simple Christmas card that the whole family will enjoy making! And it looks so cute! So have some fun with the kids and surprise family and friends.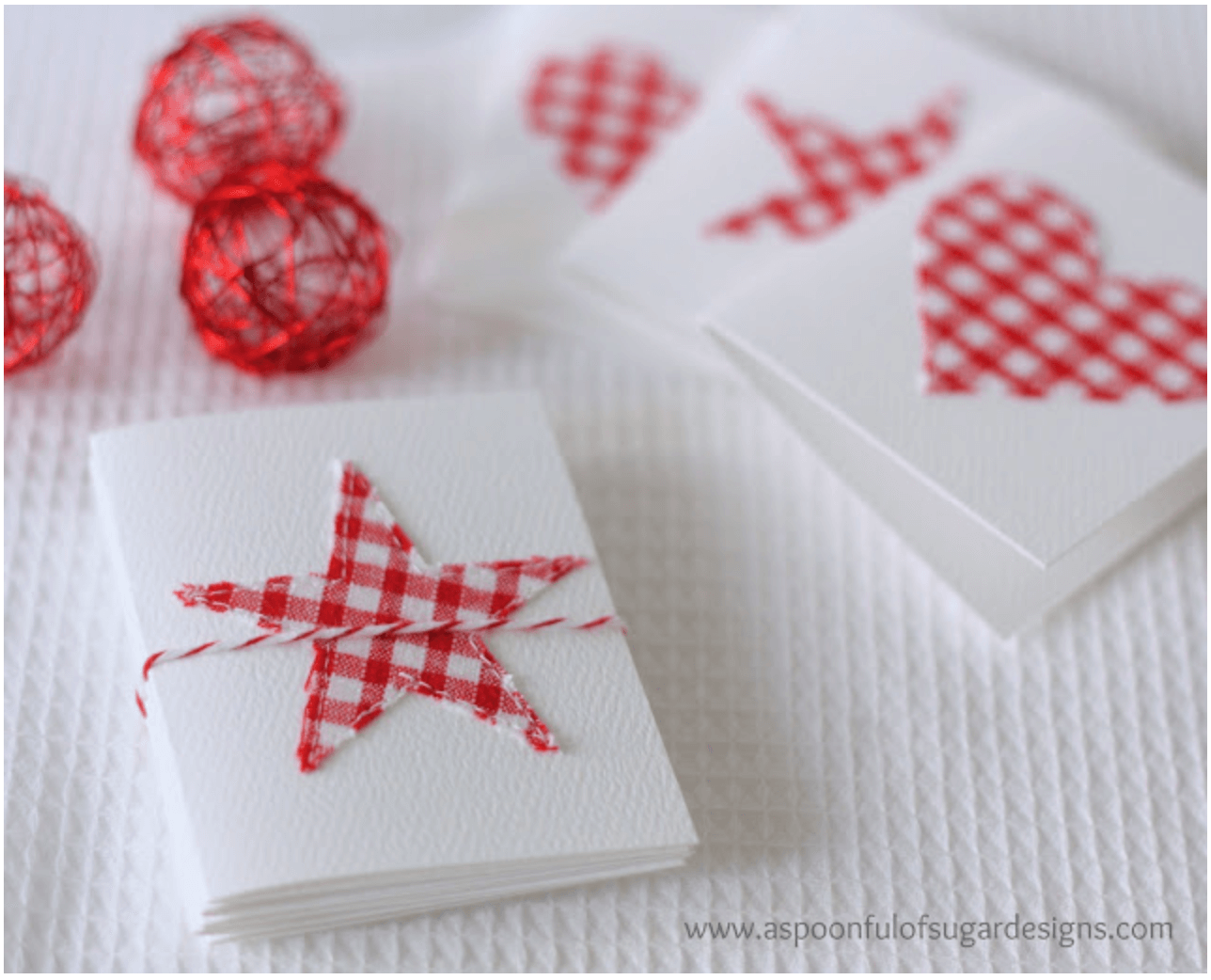 18. Christmas pixel popup cards | Mini eco
These pixel popup Christmas cards look amazing but will require some time and patience! So probably wouldn't be the best kid-friendly craft but whoever you give this to will have no doubt that they're loved!
19. Scrap wrapping paper Christmas cards | Northstory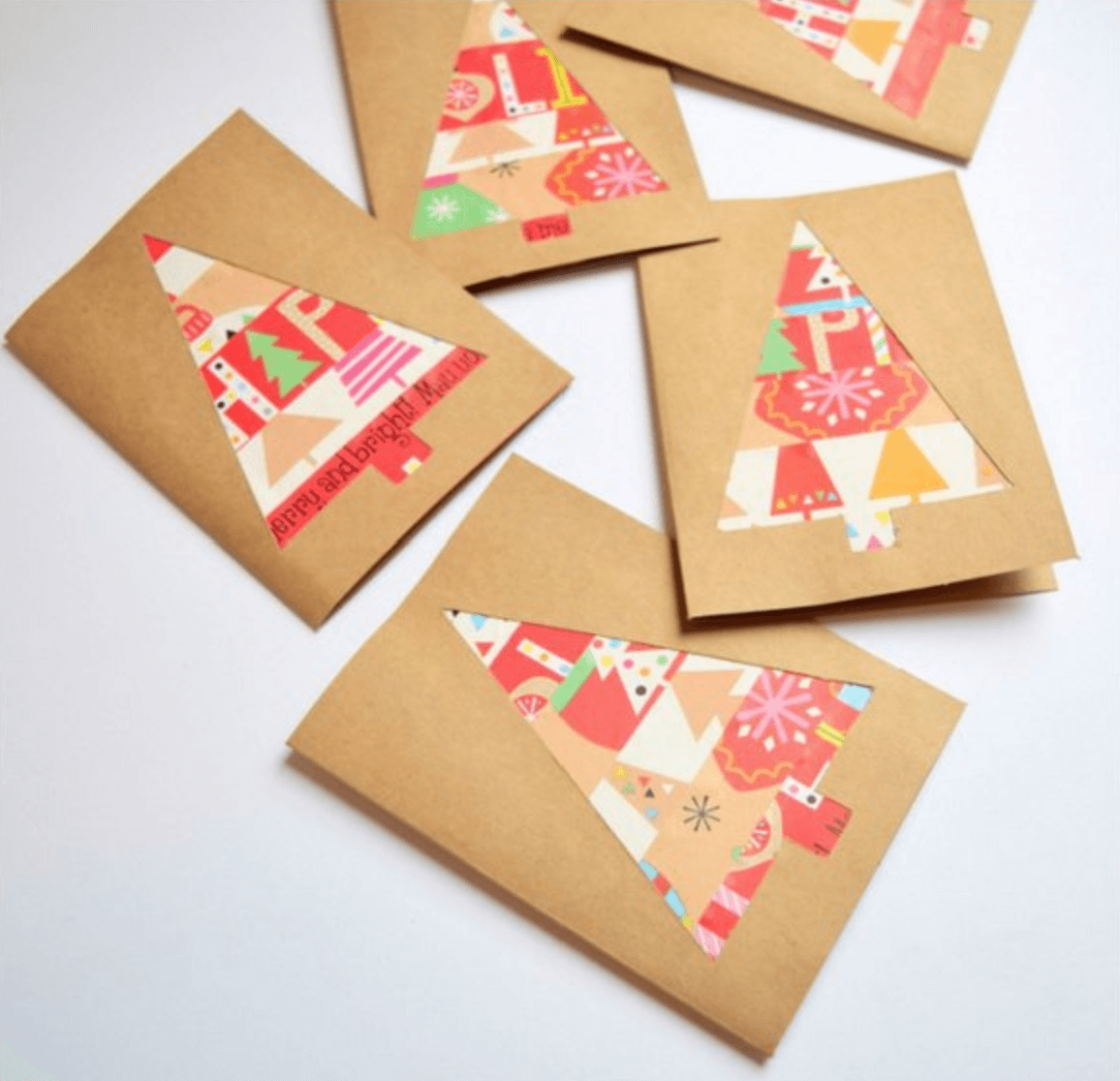 These DIY Christmas cards are made with wrapping paper scraps! Sounds easy right? And how awesome does matching cards and wrapped presents sound?
20. 2 Minute Christmas cards | Krokotak
These Christmas cards are so simple and easy to make that they'll only take two minutes to create!
21. Papercraft handmade Christmas card | Crafts unleased
Even if you've never made one before, you can absolutely make beautiful handmade Christmas cards that your loved ones will appreciate. Why not start with this one?
22. Watercolour homemade Christmas cards | Darice
These handmade watercolour cards have lots of pretty texture and are simple to make.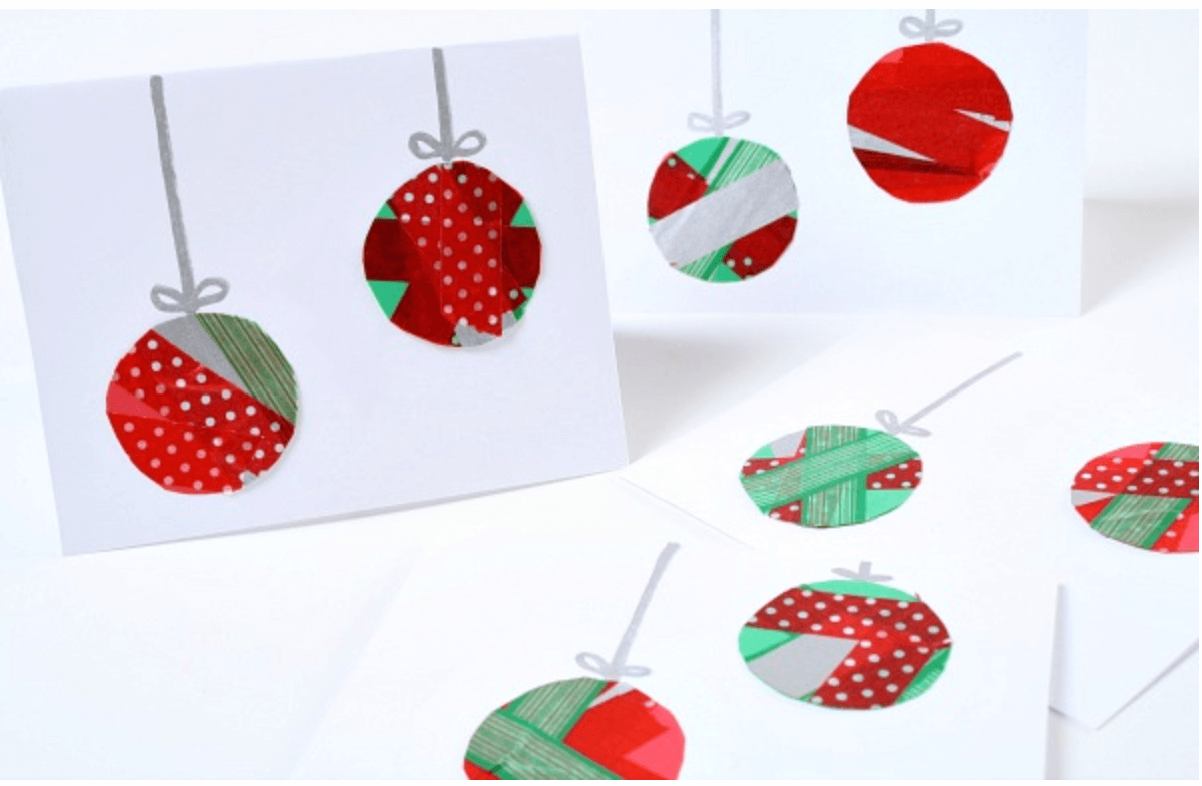 Washi tape crafts are fairly easy to create and these handmade Christmas cards are no different. They're fun, festive, kid-friendly and take no time at all.
24. Easy DIY washi tape Christmas card | Bring joy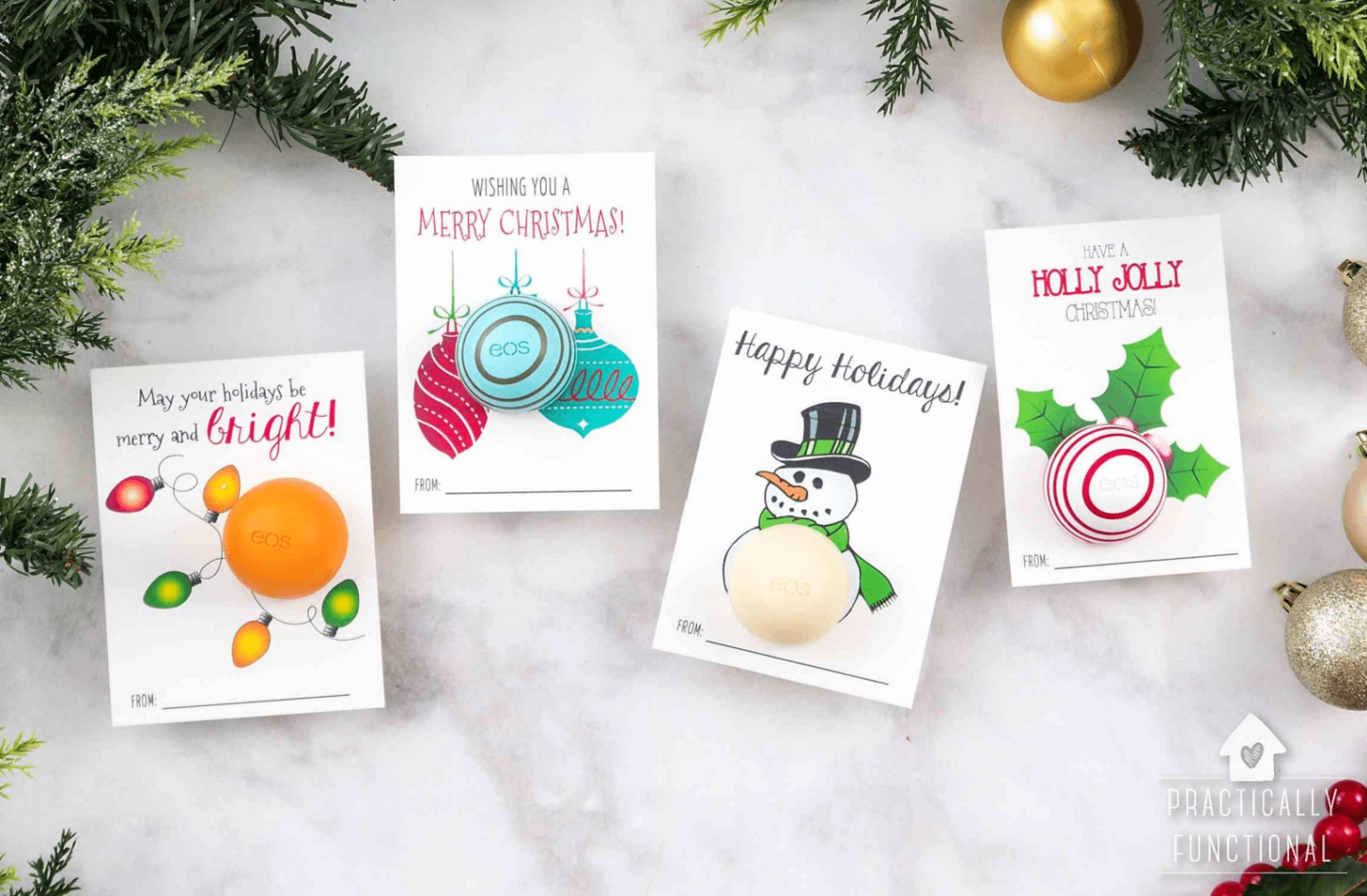 All you need to put together these cute DIY Christmas cards are scissors or an X-acto knife, and the free printables!
26. Glitter Christmas card | Northstory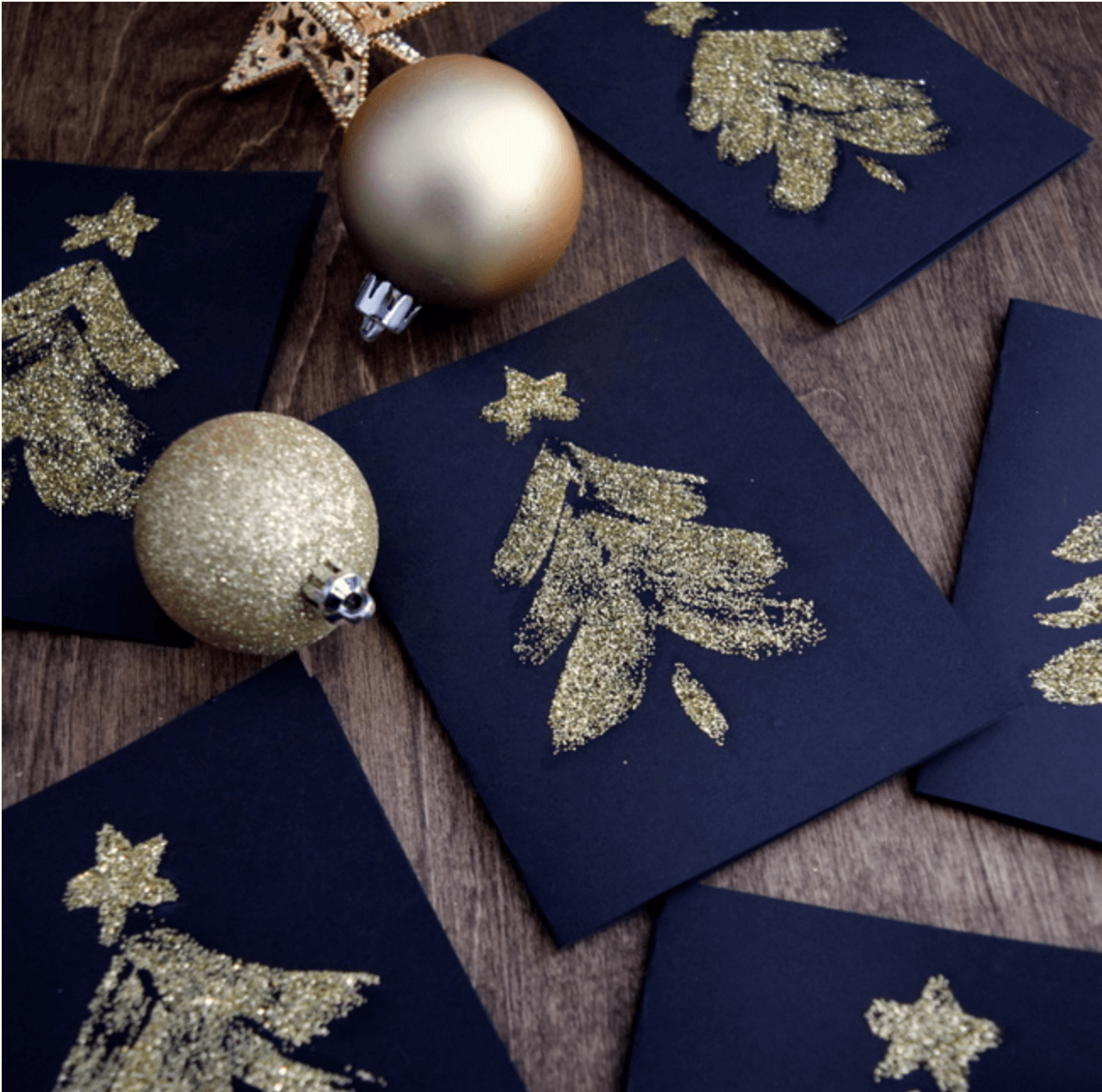 These glitter Christmas cards look so stylish yet they take just five minutes to make. And all you need is glitter! You could have one done by the time you finish this post, that's how easy they are. Go ahead and give it a try!
27. Easy popup Christmas card | Krokotak
This handmade card looks difficult but if you follow the instructions you'll see that it's easier to make than you think. And the best part you end up with a unique looking Christmas card that you made all by yourself!
These handmade Christmas cards are made with scrap paper and cute little wooden shapes to add texture and interest. They're really easy to make but looks so good!
29. Fun DIY Christmas card | Northstory
These cards are easy enough to create and if you have little ones they'll have a great time making them too!
30. DIY gold accent holiday cards | Darice blog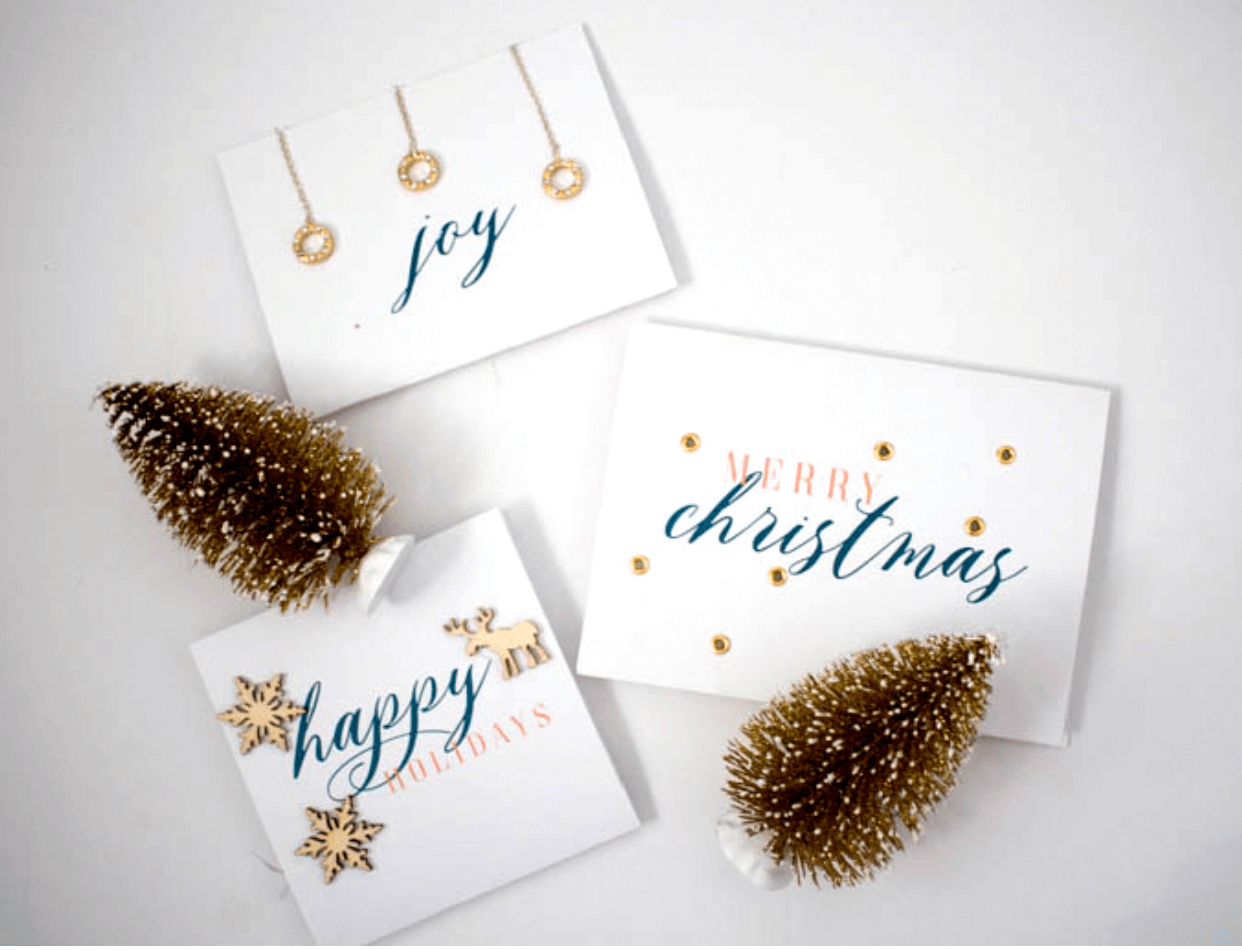 31. Paper cut Christmas card | Persia Lou
All you need to make this handmade card is a bit of colourful paper, you then cut up, to make these cute and festive holiday cards. Easy!
32. Embroidered tree Christmas card | The spruce crafts
If you love to sew then this DIY Christmas card is for you. Not only does it say that you care, but it's also a frameable gift! If you follow the instructions this DIY Christmas card is easy enough to stitch in an evening or two. The tutorial also comes with a Polka Dot Tree pattern you can download so you're not creating this pattern from scratch. So go ahead and give it a try!
This handmade Christmas card is inspired by Christmas fabric. So if you have some laying around then why not make your own Christmas card!
34. DIY confetti Christmas card | Darice blog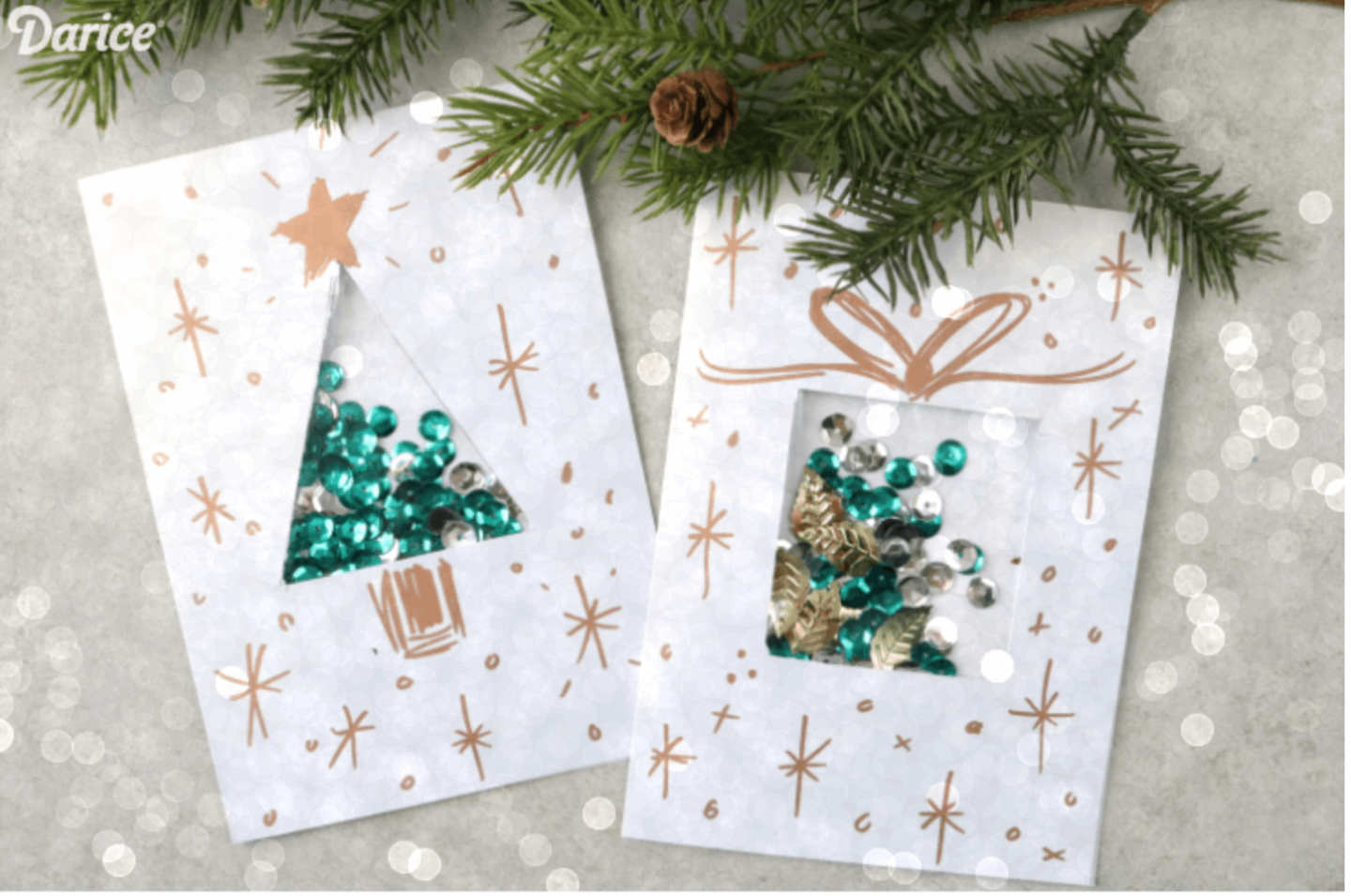 All you need to make this eye-catching DIY Christmas card are paper, sequins and a plastic baggie! It's all about placement and technique. Go ahead and see how easy it is to make your own.
If you have plain paper and pretty washi tape laying around then, make washi tape Christmas cards! They're fun and easy and only take a few minutes!
36. Colouring page Christmas card | Crafts unleashed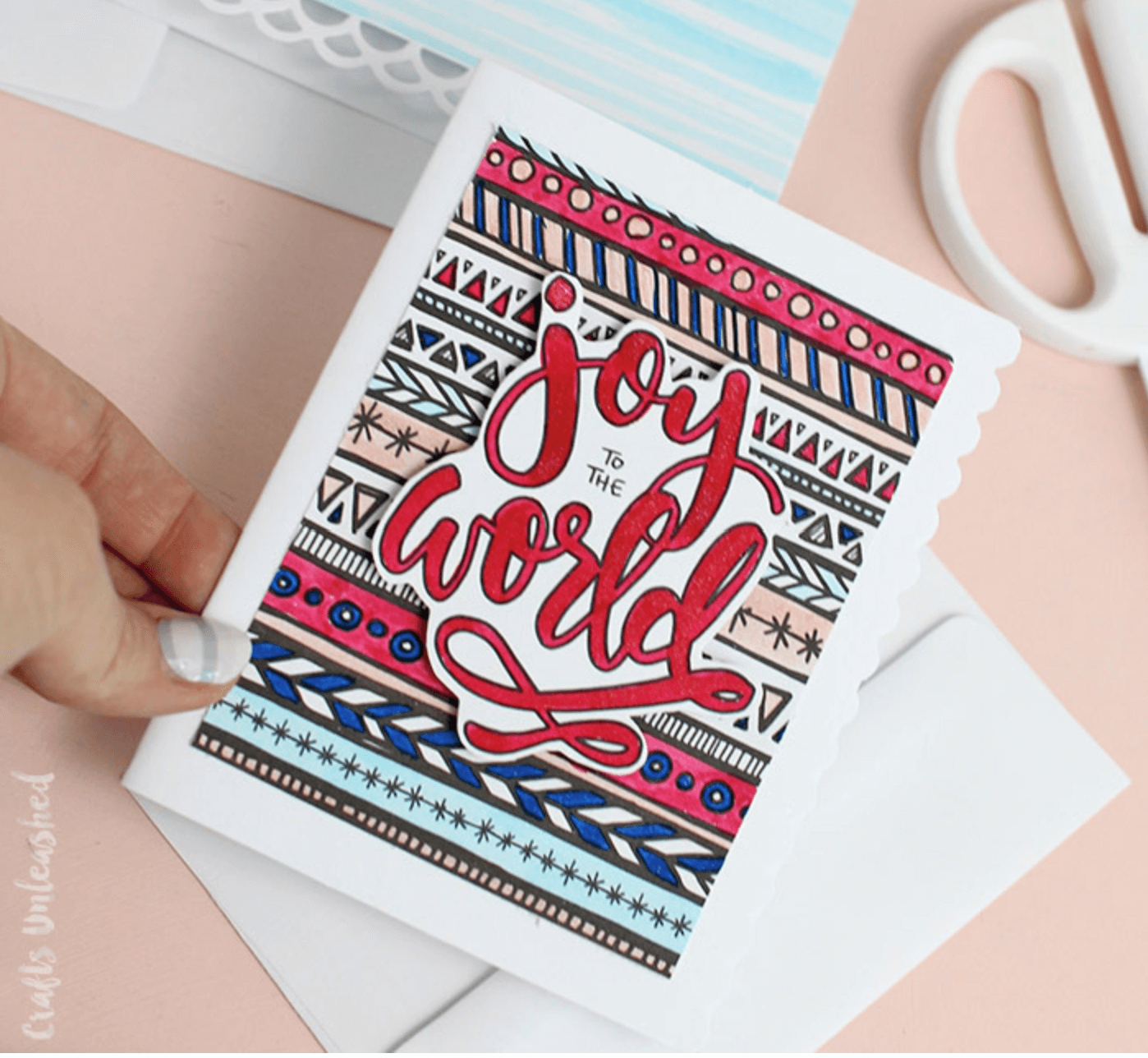 Make beautiful Christmas cards easily with these holiday printables. These DIY Christmas cards are festive and so easy to make. Just print and you get to colour them in!
With only minutes to make you can easily create this handmade holiday card for your family and friends this year!
38. DIY Christmas card box | Persia lou
Traditional cards are great, but why not try something different and make a DIY gift card box instead? This little card box is so cute and stylish, it's the perfect way to step up your gift card gifting game.
39. Merry & bright washi tape Christmas card | Card creations by Beth
40. Embossed snow globe holiday card | Darice blog
These super cute DIY Christmas cards look complicated, but with a few felt stickers, these cards are done in no time!
41. Merry & bright DIY Christmas cards | Crafts unleased
42. DIY felt Christmas cards | Northstory
These bright and festive Christmas cards are the perfect DIY cards to send to your loved ones!
44. Snowy mountains watercolour Christmas card | The wonder forest blog
45. Bow tie noodle wreath Christmas card | Crafty morning
This shimmery wreath makes a great homemade Christmas card! It's also a great project for kids to do around the holidays.
This adorable Christmas card was made using buttons. A card like this one is simple, easy to create and would be fun for adults and kids!
47. Printable merry little Christmas cards | Lia Griffith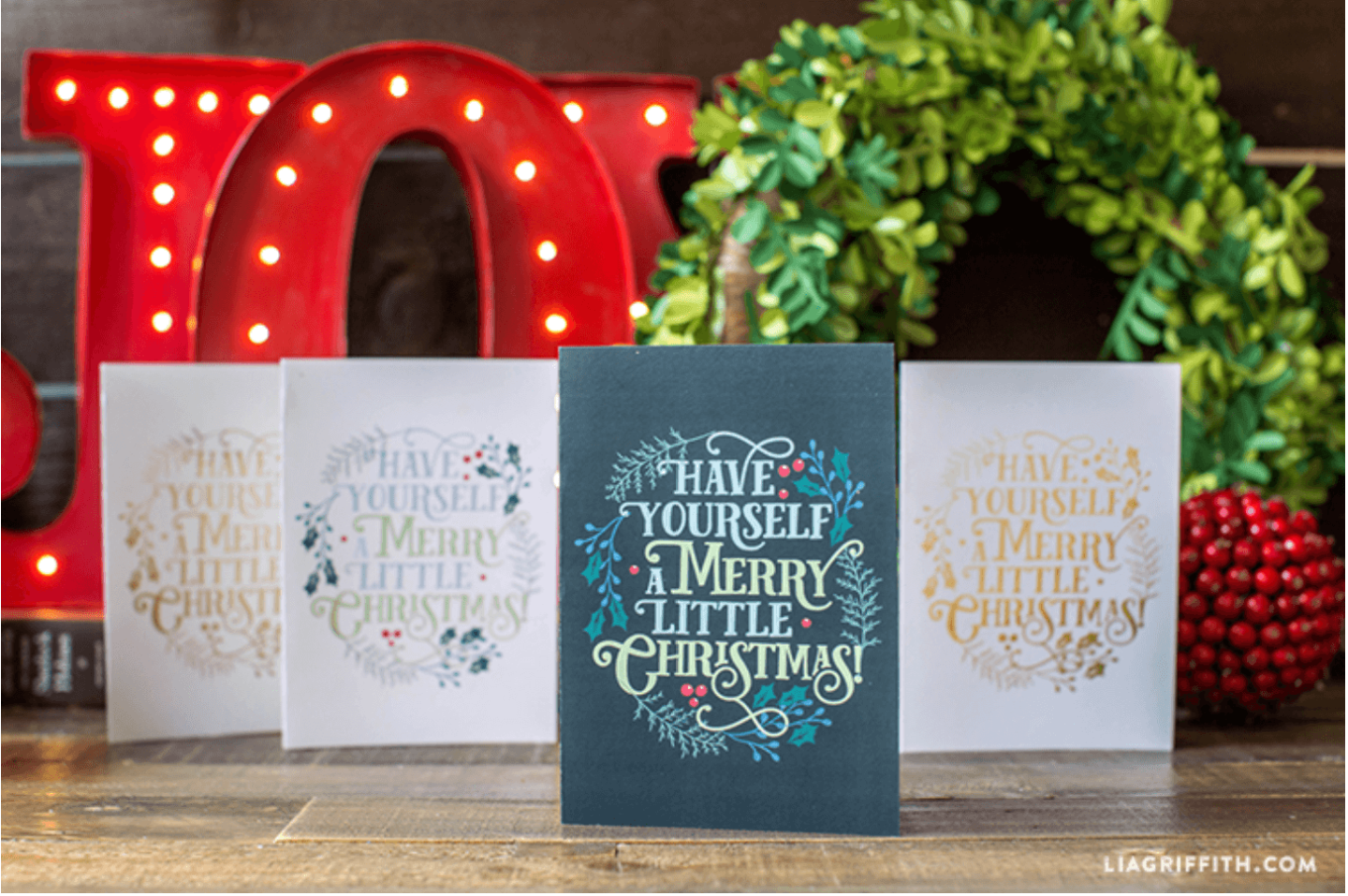 This set of four pretty Christmas cards can be printed and trimmed at home. The text reads "Have Yourself A Merry Little Christmas" in gold, white, blue, vivid red and rich green. Just click on the link download and print at home!
48. Handmade holiday card with colourful felt pennants | HGTV
49. Magic trick Christmas card | Hello wonderful
Add some magic during the holidays with this DIY magic Christmas card! And the best part is you don't have to worry about drawing Santa all by yourself. The tutorial comes with a free template and all you need to do is colour it in! How handy is that?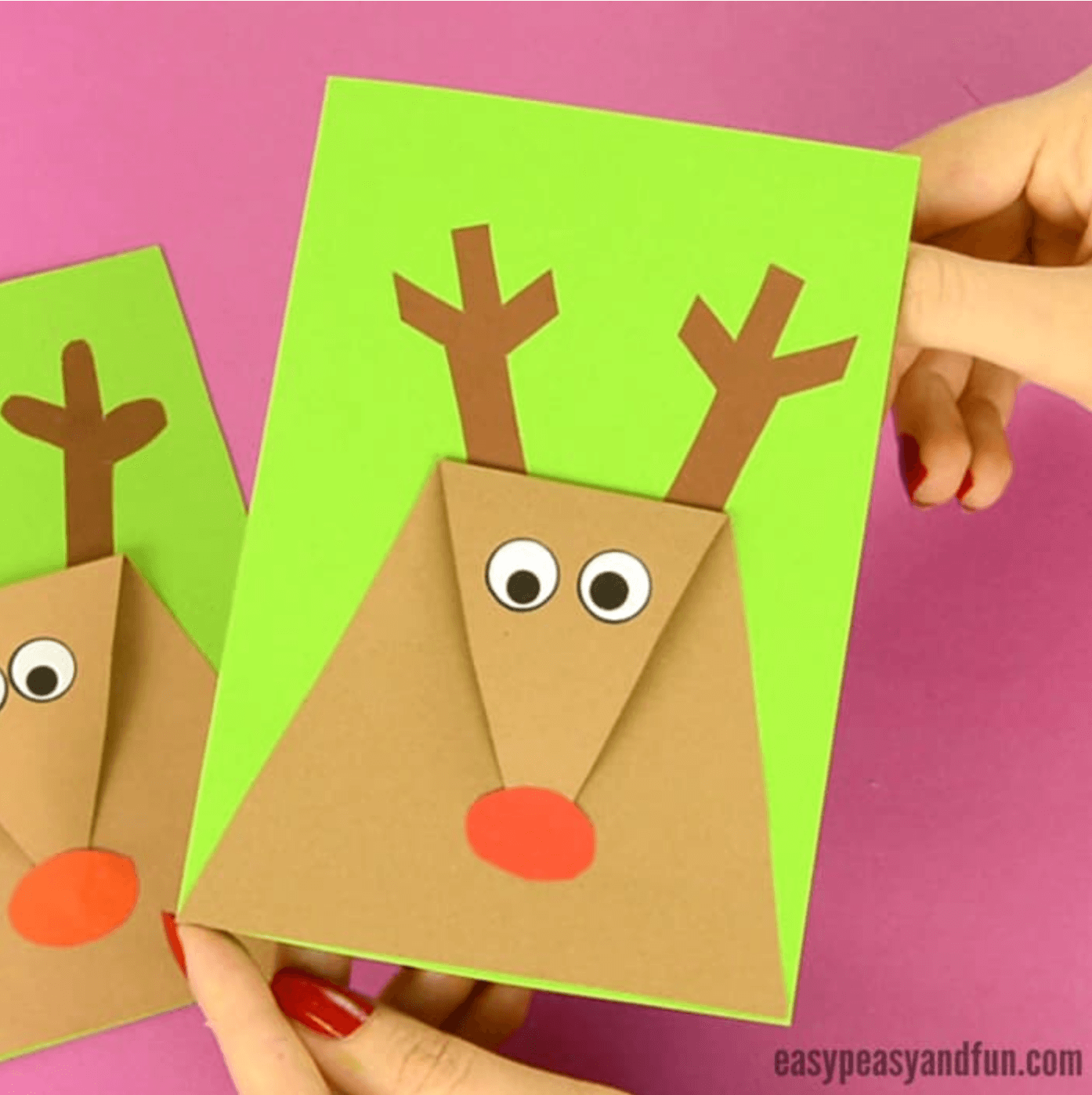 This super simple reindeer Christmas card is really easy to make and makes a great craft for kids of all ages!
If this was helpful then Pin to Pinterest!