Fall is officially here which means it's time to break out the boots. While jeans are always a go-to for cooler weather, I'm here to tell you that skirts with boots are actually way more versatile than you would think.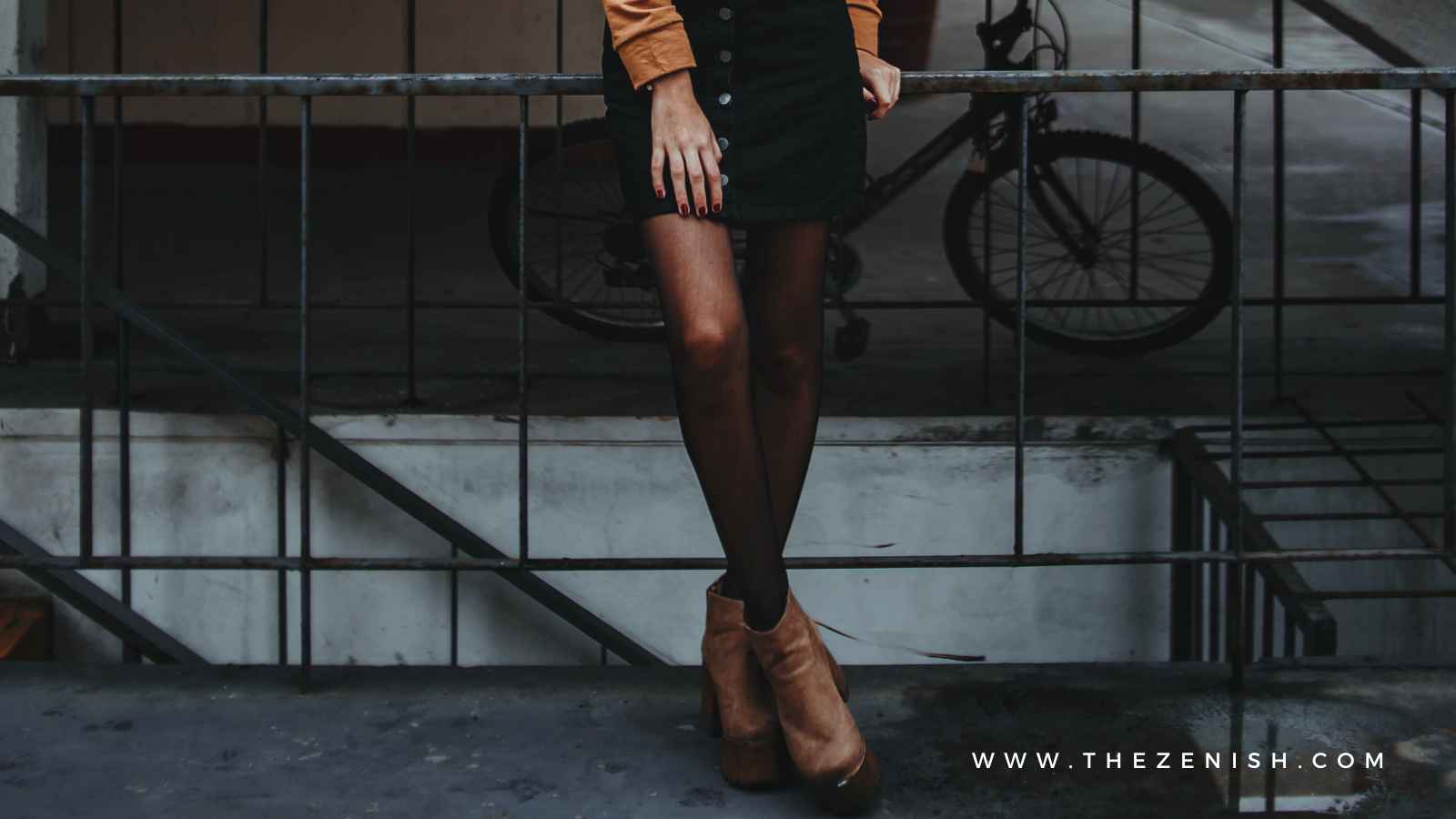 I know it may seem unconventional at first, but skirts can be super comfortable and stylish for fall and winter. That's why I'm sharing some of my favorite skirt and boot outfit ideas with you today. After seeing these looks, you'll be ditching your jeans for skirts on a regular basis.
Whether you're heading to class, need an outfit for work, or just want to look cute running errands, these combinations will have you feeling put together and confident. Get ready to add some new pieces to your wardrobe!
this post may contain affiliate links, which means if you purchase from one of these links, I may receive a small commission at no additional cost to you.
I'll be breaking down affordable and easy-to-recreate outfits that will have you obsessing over skirts and boots all season long.
🏃‍♀️ If you're short on time but still curious, here are some quick tips for you:
One of my go-to looks is a super cute midi skirt (like this one here) with ankle boots (these ones are popular and have rave reviews). This duo is perfect for fall when it's not too hot but still calls for some coverage.
Midi skirts hit at a super flattering length and ankle boots are always easy to style. A midi with a slit (like this one which looks stunning on) is one of my favorites because you get the best of both worlds – the skirt looks polished while the boots peek through.
And you can't go wrong with a casual fave – denim skirt (how gorgeous is this one!) and ankle boots. So comfy!
Another outfit I love for fall is a mini skirt (like this one) paired with over-the-knee boots (you can't go wrong with these black ones!) This look is ideal for a date night when you want to dress it up a bit.
A flowy blouse (like this one here) tucked into a mini with OTK boots flatters your figure and shows some skin while keeping your legs warm.
If minis aren't your thing, no worries! A knee-length skirt (like this one) with over-the-knee boots gives a similar vibe in a slightly more covered way.
Hope these quick tips give you some skirt and boot inspo to start playing with!
Perfect Pairing Combos for Skirts and Boots
As a total fashion geek, I love experimenting with different outfit mixes, and one combo I can't get enough of is skirts and boots. It's such a classic look that never gets old, and you can dress it up or down so easily. Here are some of my go-to outfits skirt and when it comes to skirts and boots:
Mini, Midi, and Maxi Skirts
Mini, midi, and maxi skirts all work great with boots. Ankle boots pair perfectly with mini skirts for a cute daytime look. Knee-high boots are my favorite with midi skirts – so flattering!
And over-the-knee boots take maxi skirts to the next level. One of my faves is a leather mini with black ankle boots and a denim jacket (these ones have a bit of bling) – so edgy!
Or a flowy midi skirt (a lot like this one) with suede knee-highs and a cozy sweater for a girlier vibe.
Denim Skirts
Denim skirts and boots are a match made in heaven as far as I'm concerned. I love a casual mini denim skirt (I have this one from Amazon) with white ankle boots (like this one!) and a graphic tee.
And a denim midi skirt looks so polished with black knee-high boots and a blazer. Add some edge with a belt or a bomber jacket!
Long Skirts
Long skirts are perfect for fall and I wear them all the time with ankle and knee-high boots. A flowy maxi with ankle boots and a denim jacket is total boho vibes. And a pleated midi with knee-highs and a turtleneck sweater is sophisticated perfection in my book.
Boot Styles
When it comes to the perfect boots to pair with skirts, I've tried pretty much every style under the sun. Let me tell you about some of my favorites…
Ankle Boots
Ankle boots are a staple – they go with everything from mini skirts to midis. I love that you can easily dress them up or down! I prefer flat ankle boots for everyday comfort, but heeled ones take an outfit to the next level.
Combat Boots
Combat boots add an edge to any skirt and I'm all about that punk rock vibe. They balance out mini skirts perfectly. I also think they look great with midis for a tough-meets-feminine combo.
Knee-High Boots
Knee-high boots are another go-to when I want to feel polished. A pointed-toe style is classic, but I have a soft spot for slouchy knee-highs too, they're just so flattering for the legs.  
Thigh-High Boots
Now these babies are real show-stoppers! I save them for special occasions but man, do they turn heads. Paired with a mini or midi, they're guaranteed to bring the drama.
Accessorizing is so important too when putting together skirt and boot outfits. I love adding pops of color with scarves, bags, or jewelry to liven things up. Statement necklaces are my favorite – so easy to throw on. 
Belts are also key for cinching in your waist. A wide belt with a high-waisted skirt is #outfitgoals, if I do say so myself. And how can I forget leopard print? It's the perfect wild card that works with everything.
Stunning Ways to Style Skirts With Boots for Every Season
I am absolutely obsessed with pairing skirts and boots – it's such an easy way to look put together without much effort. Plus, it keeps my legs warm in cooler weather while still showing off my favorite pieces. Here are some of my go-to skirt and boot combos for each season:
Winter
Winter is prime time for breaking out the knee-highs. I love wearing them with a cozy sweater dress. You can't go wrong with tights under a midi skirt and ankle boots either. I like to mix textures too, like leather skirts with suede boots or wool skirts with patent leather. 
Fall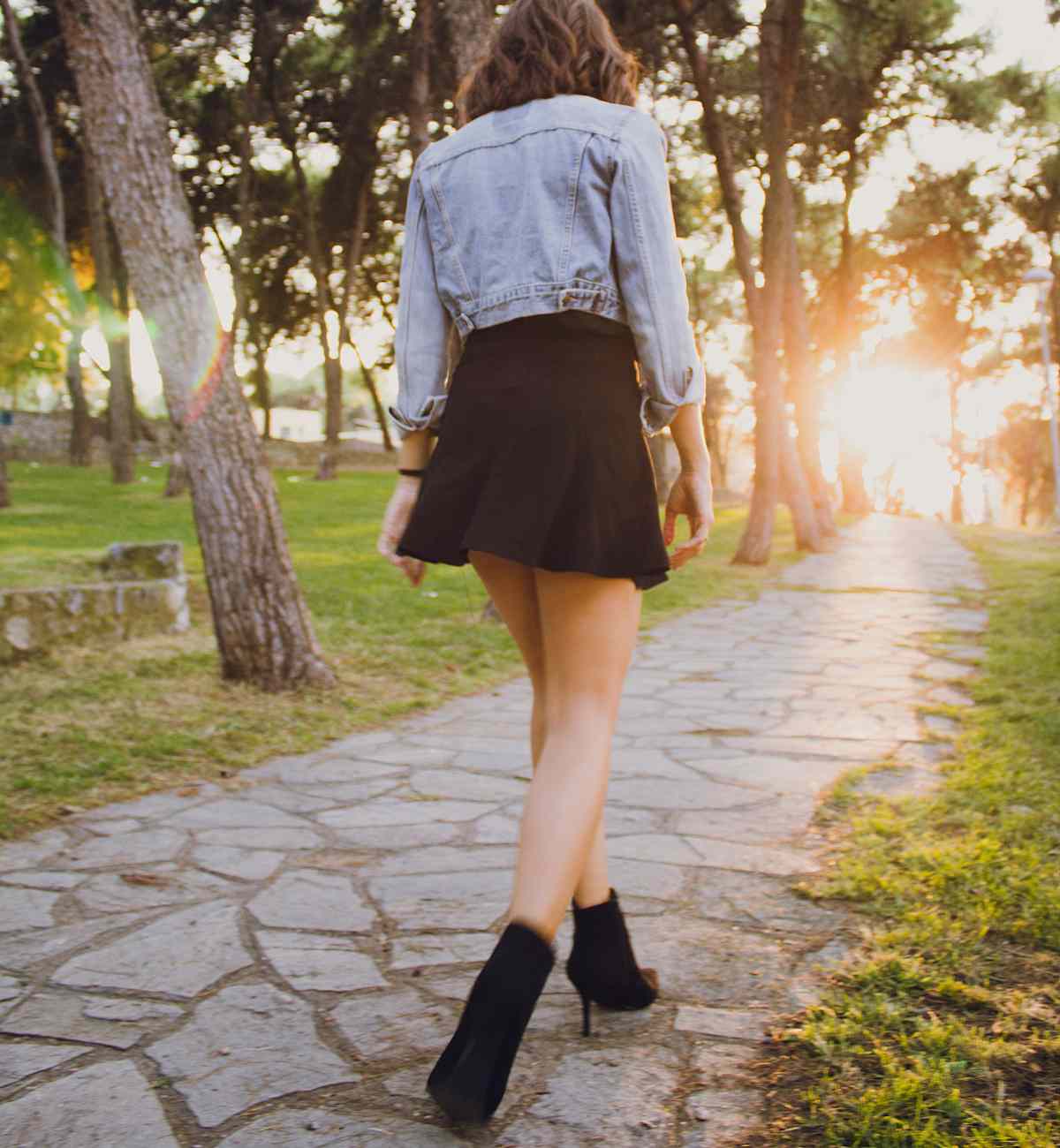 Fall is when skirt and boot outfits really shine. A denim skirt, ankle boots, and chunky sweater is perfection for lazy weekends. My go-to for work is a midi skirt with knee-high boots and a blazer. Boho babes will dig a maxi skirt with boots and a moto jacket.
Summer
Don't think boots are just for cold weather – they look bomb with summery pieces too. A mini skirt and ankle boots is super cute. Flowy maxis and sandals are ideal for warm nights. Midi skirts also pair well with strappy sandals. 
Spring
Spring calls for midi skirts, ankle boots, and a lightweight sweater. Denim skirts, knee-highs, and a trench never miss. Maxi skirts, sandals, and denim jackets are also perfect for laid-back days.
In any season, skirts and boots make getting dressed a breeze. Whether you want casual or dressed up, this combo has you covered for every occasion.