So can acne-prone skin use oils? Oils and acne-prone skin have a love-hate relationship. 
One moment experts list the benefits of using oils on our skin, and the next moment we're told to avoid oils at all costs, especially if we're dealing with breakouts. 
So what gives? 
The truth is, not all oils are created equal and because there are so many oils to choose from, it's important to know which ones are best for your skin.
The right face oil can do wonders to brighten your skin, clear your acne, and keep you moisturized.  
Related Posts
Is oil bad for acne-prone skin?
Putting oils on acne-prone skin might sound counterintuitive but it's not. Oil may be just the thing you need to help clear up your acne and blemishes. 
Some oils have antioxidants, amino acids and vitamins which can help to hydrate, protect, heal and moisturize your skin. 
And no, not all oils will clog your pores and make your skin oilier. Oils can be fantastic, you just need to find the best oil for your particular skin type.
this post may contain affiliate links, which means if you purchase from one of these links, I may receive a small commission at no additional cost to you.
Will face oil make me break out?
Oils aren't bad for acne-prone skin, not by a long shot. 
As long as you're using the right oils. 
The right face oil can help to balance your skin's natural oil, reduce shininess, unclog your pores and even prevent breakouts! 
Can oils do this for your skin? Yes! 
But first, it's important to understand the difference between comedogenic and non-comedogenic oils.
Understanding comedogenic and non-comedogenic 
If you have blemish-prone skin, understanding the comedogenic rating of oils will benefit your skin tremendously. 
So what does comedogenic mean? comedogenic means any ingredient that will cause acne.
If you're prone to acne and breakouts then you want to stay far away from any ingredients or oils that fall into this category.
Non-comedogenic on the other hand means any ingredient that will not clog your pores. Acne and blemish-prone skin types should be using products with non-comedogenic ingredients and oils.
Comedogenic rating is how likely it is for an ingredient or oil to clog your pores. It starts at 0 and goes through 5. The higher the number the more likely it is that the oil will clog your pores. 
0 – won't clog pores at all
1 – very low likelihood of clogging pores
2 – moderately low likelihood
3 – moderate likelihood
4 – fairly high likelihood
5 – high likelihood of clogging pores
Acne-prone skin should use oils with a 0-1 rating for the best results. Anything higher might clog pores and cause more breakouts. 
Which oils are good for acne-prone skin?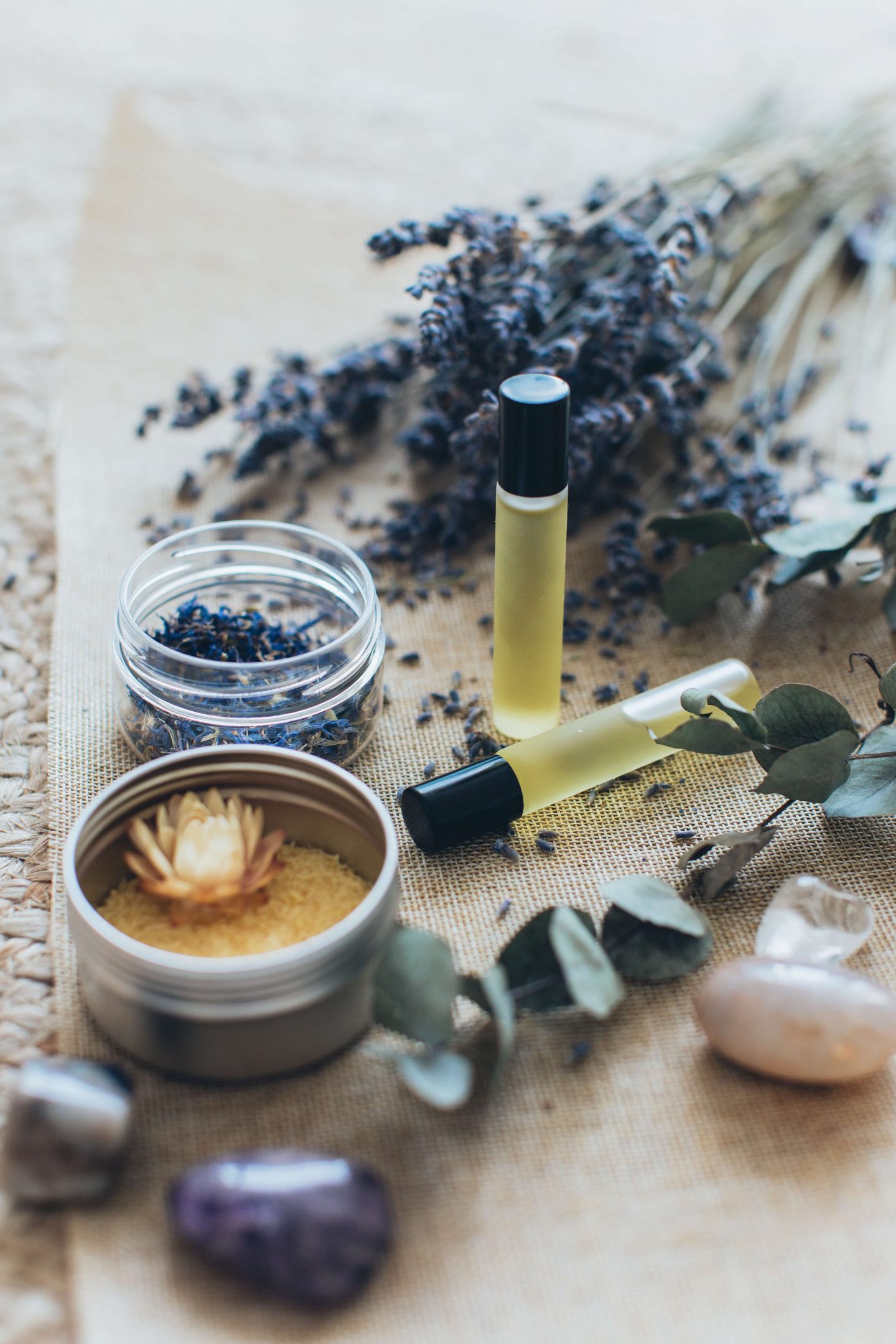 Everyone's skin is different, so oils will impact different skin in different ways. Don't use oils because they're popular; that could potentially do more harm than good. Instead, stick to products that your skin likes. 
The best oils to use for acne
Here are some of the best oils to use if you have acne-prone skin:
1. Safflower Oil
gentle and highly moisturizing 
absorbs easily 
doesn't leave a greasy residue
good for breaking up blackheads, unclogging pores, and balancing sebum levels of the skin 
great carrier oil
comedogenic rating: 0
2. Rosehip seed oil
helps to moisturize, repair sun damage and reduce the appearance of scarring. 
acne-prone skin should use in a lower percentage (10%-20% in another carrier oil).
comedogenic rating:1
3. Sunflower Oil
gentle antioxidant 
light and easily absorbed
high Vitamin E content  
can help reverse and prevent sun damage, environmental damage, and premature aging
comedogenic rating: 0
4. Grape Seed Oil
antibacterial 
high linoleic acid content, (which can help treat existing acne infections)
comedogenic rating: 1
5. Jojoba Oil
lightweight
similar to the skin's natural sebum (oil)
excellent carrier oil 
comedogenic rating: 2
6. Hazelnut oil
absorbs quickly
leaves no residue
antibacterial 
good for sensitive skin 
avoid if you have nut allergies
comedogenic rating: 1
7. Hemp oil
very high in omega 6 and omega 3 fatty acids, antioxidants, vitamins and minerals.
may help reduce the appearance of scars, reduce redness and promote healing
doesn't clog pores 
can be used as a daily moisturizer
comedogenic rating: 0
8. Sunflower oil
safe for use on acne-prone skin
comedogenic rating: 0
Oils to stay away from
This is a shortlist of oils to avoid if you have acne-prone skin. However, if one of these oils works for you then continue using it. 
If you use one of these oils and have frequent breakouts, consider substituting with one of the oils above. Here are some of the oils to avoid:
Coconut Oil 
Carrot Seed Oil
Chia Seed Oil
Almond oil
Apricot kernel oil
Avocado oil
Coconut oil
Corn oil
Cottonseed oil
Flaxseed oil
Olive oil
Palm oil
Peach kernel oil
Peanut oil
Sesame oil
Soybean oil
Wheat germ oil
Final thoughts
Oils are moisturizing, and reparative and when included in your skincare routine they can help to nourish your skin and promote a fresh, healthy-looking complexion. 
That being said, it's important to keep in mind that everyone's skin is different and everyone has an oil that will work for them. 
This means that an oil that works for your friend may not work for you. Find what works for your skin type because no skin is the same and we all react differently to different ingredients. 
Skincare isn't a one size fits all solution. Oils are only part of the puzzle!
If this was helpful then don't forget to share! Thanks!