Looking for some super easy tips for longlasting lash extensions? You're in luck!
If you're going to spend your hard-earned dollars then you might as well get your money's worth, and lash extensions are no exception.
So you want them to be the most long-lasting lash extensions ever!
These extensions may let you skip a few makeup steps every morning, however, that doesn't mean that you ignore them until your next appointment.
Nope that can lead to some nasty consequences.
This convenient beauty trend lasts anywhere from six to eight weeks, but that's only if you care for them properly.
They are convenient if you have sparse lashes or if you have a love-hate relationship with the endless cycle of applying and removing mascara.
This makeup tutorial covers the basics of applying mascara if you're a beginner.
But, like most beauty trends, lash extensions can get pricey.
The key to ensuring your lash extensions last as long as possible? Proper maintenance.

fabfitfun
So here are 10 super simple tips to keep your lash extensions looking good as new longer.
this post may contain affiliate links, which means if you purchase from one of these links, I may receive a small commission at no additional cost to you.
Related Posts
Simple tips for longlasting lash extensions
---
Tip #1. Avoid Water And Steam For The First 48 Hrs
If you want to wear them for as long as possible, be sure not to get your lashes wet for 24 – 48 hours after first getting them.
This makes sure the glue is secure and bonded fully.
Tips #2. Don't Touch
Natural shedding is going to happen no matter what you do or don't do.
So, if you come across a loose lash, resist the temptation to tug, twist or pull it off.
Otherwise, you risk pulling your natural lashes out along with it.
Lash extensions fall out on their own, so in the meantime, practice proper maintenance (like the ones listed on this page) and most importantly, keep your hands off.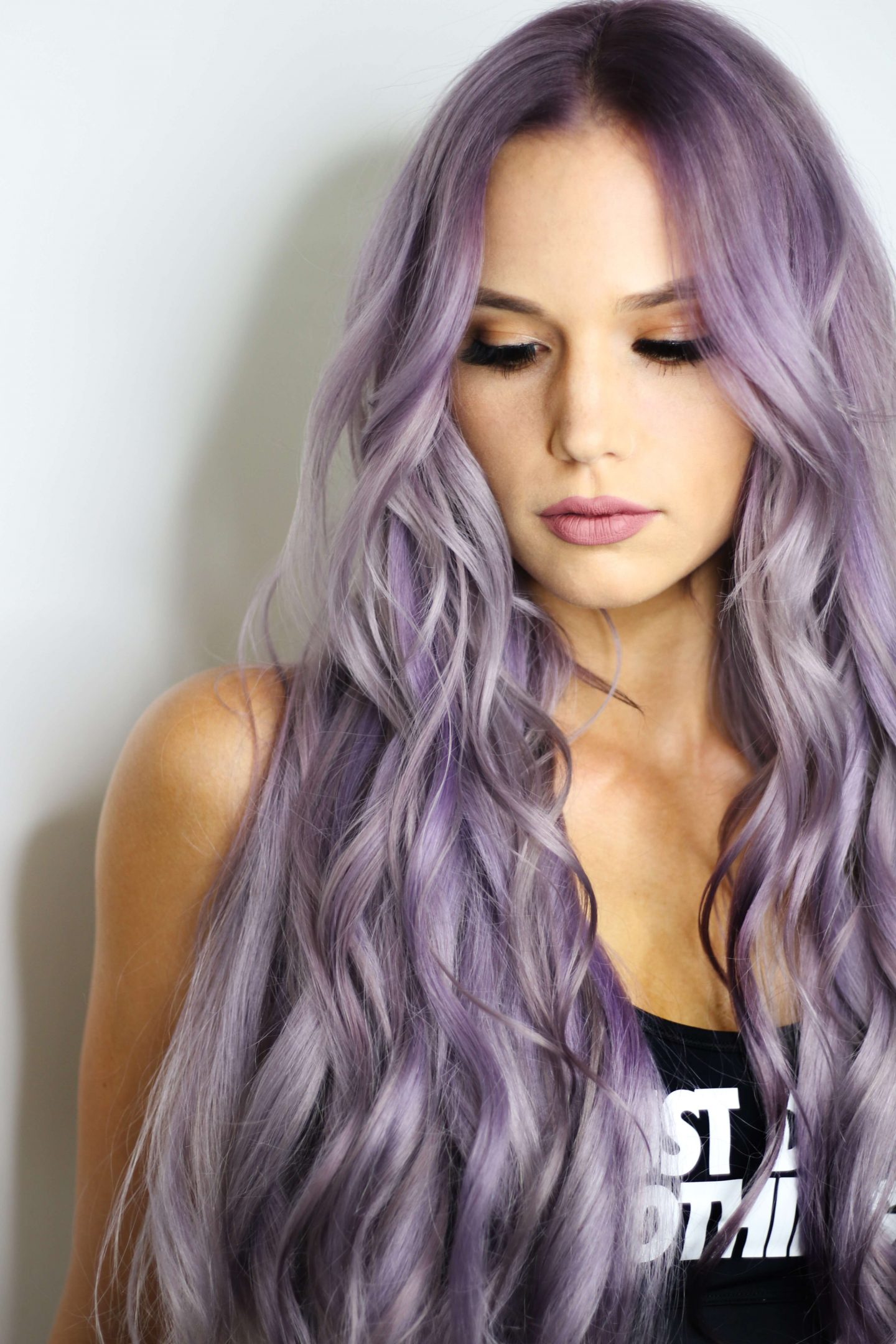 Tip #3. Clean Your Lash Extensions
After the first 24-48 hours, you don't have to worry about getting your lashes wet.
The real concern is build-up around your eyes and lashes.
Build-up can lead to bacteria which can lead to infection – just like anything else that isn't cleansed.
So please, clean your lash extensions, your eyes will thank you.
Tip #4. Remove Your Make-up Strategically
Remove any eyeshadow or eyeliner carefully and gently to avoid weakening the extensions or getting cotton fibres stuck in them.
We recommend using a gentle makeup remover and a cotton swab to delicately wipe away any makeup.
Tip #5. Avoid Waterproof Formulas
While you could avoid certain eye makeup completely ( ie mascara, eyeliner) if you decide to wear eye makeup use non-waterproof formulas.
Waterproof eye make-up or waterproof makeup, in general, is made to stay put, making it even more of a struggle to properly remove it without losing some lashes.
Tip #6. Brush AM and PM
Brush your lashes twice daily. Close one eye at a time and use a mascara spoolie to gently roll over the lashes starting from the middle towards the tip.
This is very important to prevent tangling. The more your lashes tangle and clump, the more likely they are to fall out faster.
Tangled lashes are frustrating and annoying and defeat the purpose of getting them done in the first place. So brush brush brush!
Tip #7. Avoid Oils Near Your Eyes
Refrain from using oil-based products. Oil-based products will slowly but surely break down the adhesive, which could cause you to lose your lashes prematurely.
That super-rich night cream may help you wake up with a plump complexion, but it's not doing your lash extensions any favours.
You may also want to invest in an oil-free remover if you're looking to get the maximum wear out of your lashes.
Tip #8. Sleep On Your Back
For the first few nights while the glue is drying, sleep on your back if possible to help avoid any loosening of the lashes!
Sleeping on your back helps you prolong the wear of your lash extensions and prevents them from rubbing against your pillow all night long.
Tip #9. Seal Your Lash Extensions
Applying an eyelash sealer every morning will keep your lashes healthy, conditioned and help the extensions stay in place longer.
Tip #10. 2-3 Weeks Top-up
No matter how careful you are with your eyelash extensions, you will naturally lose them over time due to your lash cycle.
To make those extensions last just a little longer, go back to the salon every 2-3 weeks for an infill.
So there you go, a few super easy tips for long-lasting lash extensions! What tips and tricks do you use to get more wear out of your lash extensions? Let us know in the comments!
If this was helpful then don't forget to share! Thanks!