Decorating a luxurious HGTV or Pinterest-worthy home can be expensive!
Fortunately, there are a few things you can do to get a high-end look without the high-end price tag. And with one or two investments, you can make it look like you spent a fortune when you didn't.
You want your home to be inviting, comfortable and look as great as possible. And yes, to look darn good and impress your family and friends!
So here are 11 tips to make your home look expensive and luxurious.
this post may contain affiliate links, which means if you purchase from one of these links, I may receive a small commission at no additional cost to you.
Related Posts:
11 Tips To Make Your Home Look Expensive
---
1. Splurge item
A great way to decorate without going over your budget is by mixing high-quality items with less expensive ones.
It's usually best to invest most of your budget on items that you and your family will enjoy daily.
These items are likely the center of your home and should be higher-quality so they can withstand everyday wear and tear. Here are a few items you should consider splurging on if you want to make your home look expensive.
Sofa – your sofa is one of the most significant items you'll ever buy for your home. You'll probably use it more than any other piece of furniture in your home. It's likely the center of your living room, important for comfort purposes, and something you could have for two or three decades. If you try to cut costs by buying an inexpensive, low-quality sofa, you could end up spending more money later.
Original Art – art can be expensive and even considered pretentious. But don't be afraid to splurge on something you find that you really love if it fits within your budget.
Dining Table – a quality dining table can last for generations. So whenever possible, choose a high-quality dining table and stay away from trends to ensure your dining table remains timeless. Look for classic designs in medium wood tones that will work with different styles of chairs. This way, you can change the chairs with time as needed, spend more on the table, save on the chairs.
Mattress – always buy the best mattress you can afford! We tend to spend a lot of time in bed so it's important to have a supportive and comfortable mattress. Remember to try out several different models to get an idea of what works for your body and comfort level.
2. Keep it clean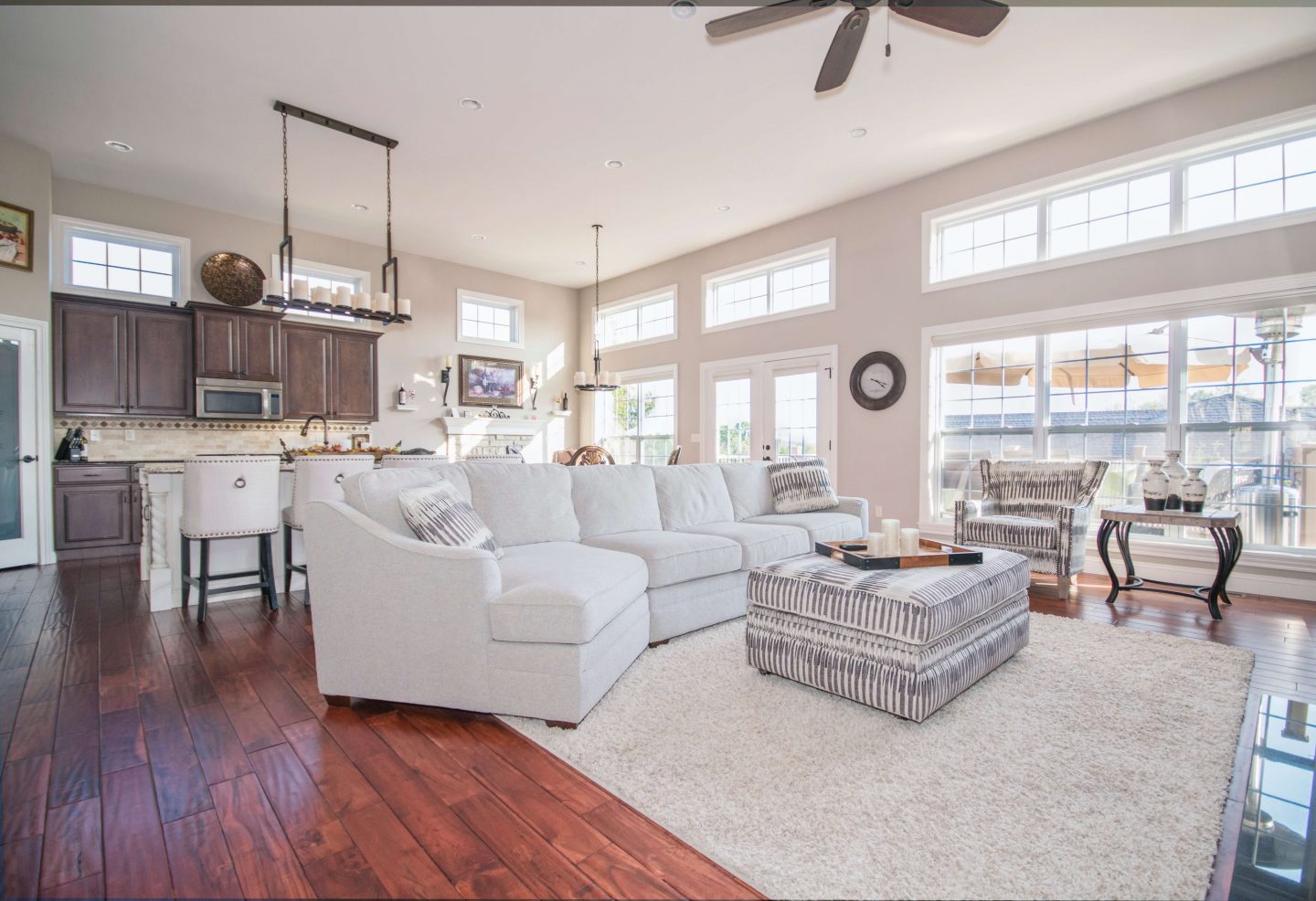 ---
Despite how much money you invest in your home, if it's cluttered it'll make you and your guests feel uncomfortable.
Every designer luxury home, showcase spotless rooms free of clutter. Research shows that too much clutter in your home can lead to feelings of depression.
And these feelings of depression can lead to more clutter, and it becomes a vicious cycle.
To minimize clutter and mess, give everything in your home its designated place. You should also consider donating or selling things you no longer need.
If you commit to keeping your home clean and tidy, you'll feel inspired and so much happier in your space.
3. Plush Rug
A beautiful rug makes your home feel more comfortable and more luxurious. If a room feels sparse or sterile, a well-made rug will add character and help complete the look.
A high-quality rug adds texture, creates visual interest, warmth, compliments a space and makes your feet feel good!
Cheap rugs get the job done, however, a high-quality rug won't fray at the ends and will last longer.
More importantly, when your family and friends set foot on your beautiful cozy rug, they'll never want to leave!
4. Fresh Flowers
Fresh flowers are an inexpensive way to add colour and texture to your home and instantly lift the mood of a room!
In most home magazines and TV shows, staged or renovated homes always have freshly cut flowers displayed in one or more rooms.
A beautiful vase filled with fresh flowers, adds a level of hospitality, comfort, and class to your space. You can invest in a few decorative vases and jars or cut your costs and DIY from recycled jars, tin cans or whatever you have on hand.
You can also DIY flower arrangements to place on your countertops, coffee tables, and dressers throughout your home to show off your creativity!
And if you prefer more neutral colours, try adding greenery which will allow for a more decorative opportunity, and are easier to care for!
5. Upgrade Hardware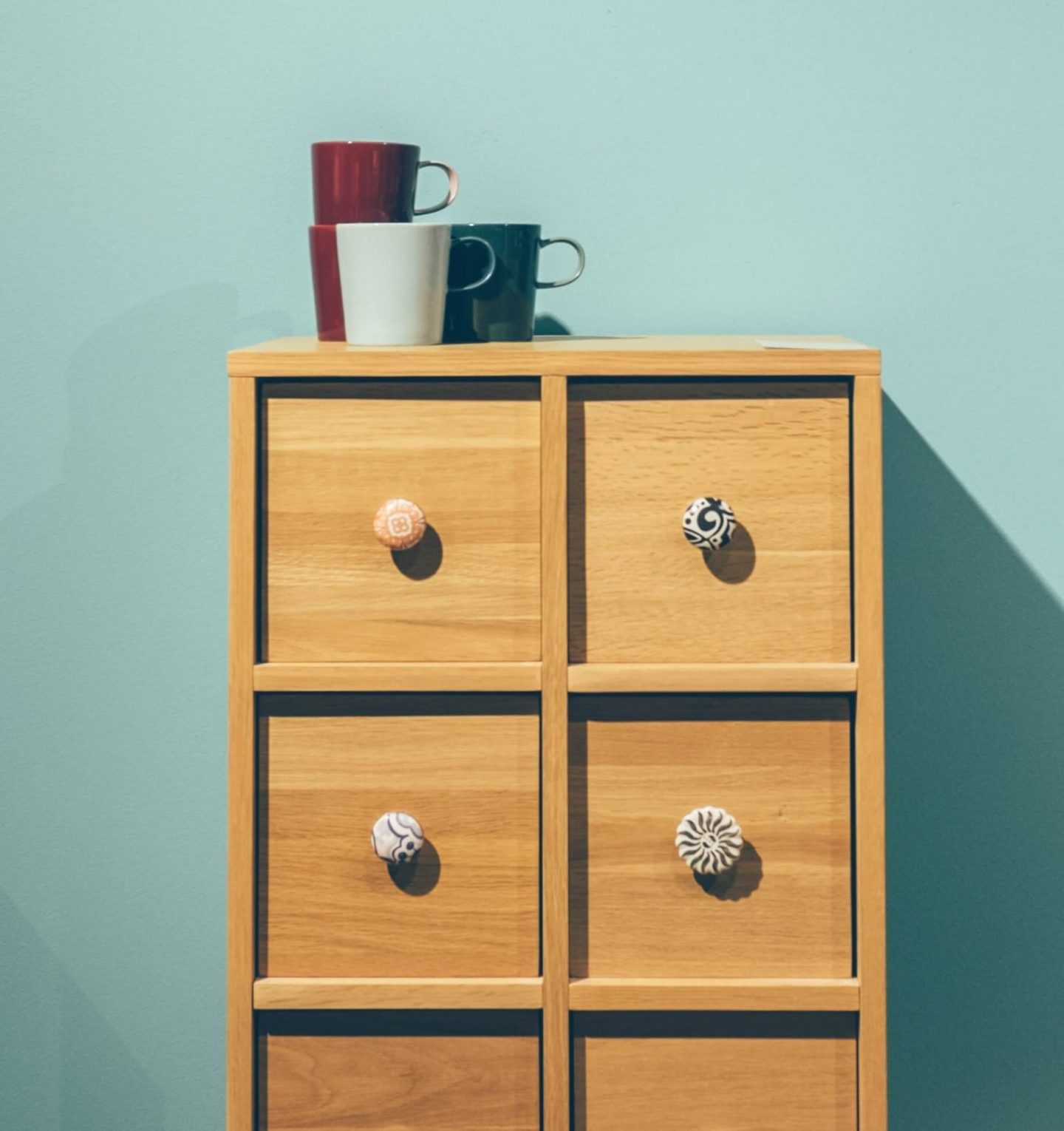 ---
Fortunately, you no longer have to spend thousands on a renovation project!
Simply updating the hardware on your furniture and cabinets can have a huge impact on your space, and need not be expensive. By changing out the hardware finishes, you can add unique details that stand out in your space.
Even bargain furniture can make your home look expensive with just a few hardware upgrades. Look for stylish and inexpensive pieces, found at most bulk hardware stores.
You can even shop at your local hardware store, flea market or antique shop for expensive-looking knobs and pulls that are elegant and unique, but still affordable. You can also try vintage stores and buy online.
Don't be afraid to mix, match and customize pieces that will suit your taste. This simple fix can transform outdated dressers, old doors, and make your home feel more intimate.
Whatever your budget, rest assured you can stay within your range and still get the desired effect!
6. Curtains
Blinds get the job done, but they're not always visually appealing. Even if you love the sunlight or your blinds work just fine, hang window curtains for a cozy, high-end look.
Remember to stick with rods and curtains that match each room's decor and hang them so they're neat and straight.
Curtains also fool the eye and create the illusion of high ceilings if you hang them as high and close to the ceiling as possible. You can even hang them right at the ceiling for a dramatic effect!
If you're afraid that curtains will darken the room and make it feel dreary, add sheer curtains to soften the natural light and fill the room with warmth.
7. Hang TV
Whenever possible, hang your TV on the wall.
A wall-mounted TV draws your eyes upwards, which makes both your room and TV feel bigger. If your TV is sitting on a plastic stand, you're missing out on an opportunity to make your home look expensive.
Most TVs now come with wall mounts so hanging them shouldn't be a problem. However, if your TV doesn't, TV wall mounts are readily available and well worth it.
8. Decorative moulding
Decorative moulding is one of the cheapest ways to give your room a high-end look, make your home look expensive without overspending and is a great way to make your space look polished.
Moulding hides the joints between your walls and ceiling and though it's often not noticed right away, it will make your home look and feel more valuable.
With a bit of time, you could even do it yourself! But if you do hire a professional, it's well worth the investment.
You can add moulding to your baseboards, ceiling beams, columns, ceiling medallions and chair rails, but don't go overboard, instead choose subtle areas to add moulding. Moulding also looks great over window frames and adds elegance!
While white works best for a polished look, you can also add colour. For the most sophisticated and elegant look, paint your moulding the same colour as your walls.
9. Sofa
---
Your sofa is one of the most important pieces of furniture you'll ever buy for your home and might require most of your budget.
It's the focus of your space, important for comfort purposes, and it's something you could have for two decades or more!
When furnishing your home and trying to cut costs, you may be tempted to go cheap on your sofa, but you'll most likely regret it.
Instead, invest in a classic and stylish sofa that'll remain timeless and can be recovered if ever you choose to update the fabric and give it a new look.
Choose a sofa made with high-quality materials such as kiln-dried hardwood (meaning the material (usually oak, maple, or ash) has been stabilized and won't warp) and eight-way hand-tied spring construction (meaning the coils have been hand-tied in every direction- front to back, side to side, and diagonally, which results in maximum flexibility, support, and comfort, and all the things you want in a high-quality sofa).
Not only will a quality sofa last you a long time and save you money, but it'll be more comfortable and make your home look expensive!
10. Accessories
Professionally decorated homes always emphasize the art of surface styling. Designers know the influence that rugs, lighting, throw pillows, art, and other accessories can have in a space and know how to use them wisely.
One of the easiest and most cost-effective ways to decorate a room is with the help of accessories. Accessories can change the atmosphere and bring a new spirit to every room.
Candles and bottled match sticks have been popular decor items lately for a reason and by artfully placing a few throw pillows in your seating area, you can create a comfortable stylish tone and make your home look expensive.
Accessories can contribute to a high-end look, but be careful not to clutter your space. By adding a few key pieces, you add to the overall comfort and flow of your home's design.
11. Contact Paper
---
Contact paper is amazing and can be used for more than just lining your shelves decorative contact paper is the perfect way to add a new look to any home decor project!
Contact paper is a fairly cheap material that has a decorative surface on one side, an adhesive material on the other and will stick to most surfaces with little effort.
You can DIY with contact paper to replicate most of the popular surface looks like marble (which will make your home look expensive) and distressed wood. If you like the look of florals or stainless steel but prefer not to spend the money, then consider using contact paper to achieve the look for less!
You can use contact paper to transform your shelves, cover your countertops, create unique and fun patterns, liven up your closet or even turn it into artwork!
Contact paper is readily available in numerous patterns and textures, you can find granite, marble, wood grains and even metals, really your choices are endless!
Contact papers look so real no one will know the difference and you get the look you want without the hefty price tag. Win-win!
Final thoughts
Home improvement can be stressful when trying to add value and luxury to your home. But you don't have to go into debt to make your space look expensive and luxurious.
By incorporating a few of these tips, you can make your home look expensive and transform your space entirely!
Have you tried any of the tips above to make your home look expensive? Share with us in the comments!
If you found this helpful then don't forget to share! Thanks!