Heads up, some of the product links below are affiliate links which means that if you make a purchase from one of these links, I may receive a small commission at no additional cost to you. It helps to keep the lights on and the content flowing :).
What is a bralette anyway? At first glance, a bralette might seem like an intimidating piece of lingerie. But that's not the case. Bralettes might not offer you as much support as traditional bras but they're very comfortable and very pretty!
What's a Bralette?
A bralette can be described as a cross between a bra and a crop top. Also known as soft cup bras, they're an easy-going, softer version of a bra.
Made with pretty laces and in sexy styles, they're usually thin, delicate, wireless and unpadded which makes them super comfortable!
And as they become more popular you can find ones that are sporty, satiny, or even made of leather! Bralettes now come in multiple shapes and sizes, so you'll be sure to find one that works well for you.
Related Posts
How's it different from a bra?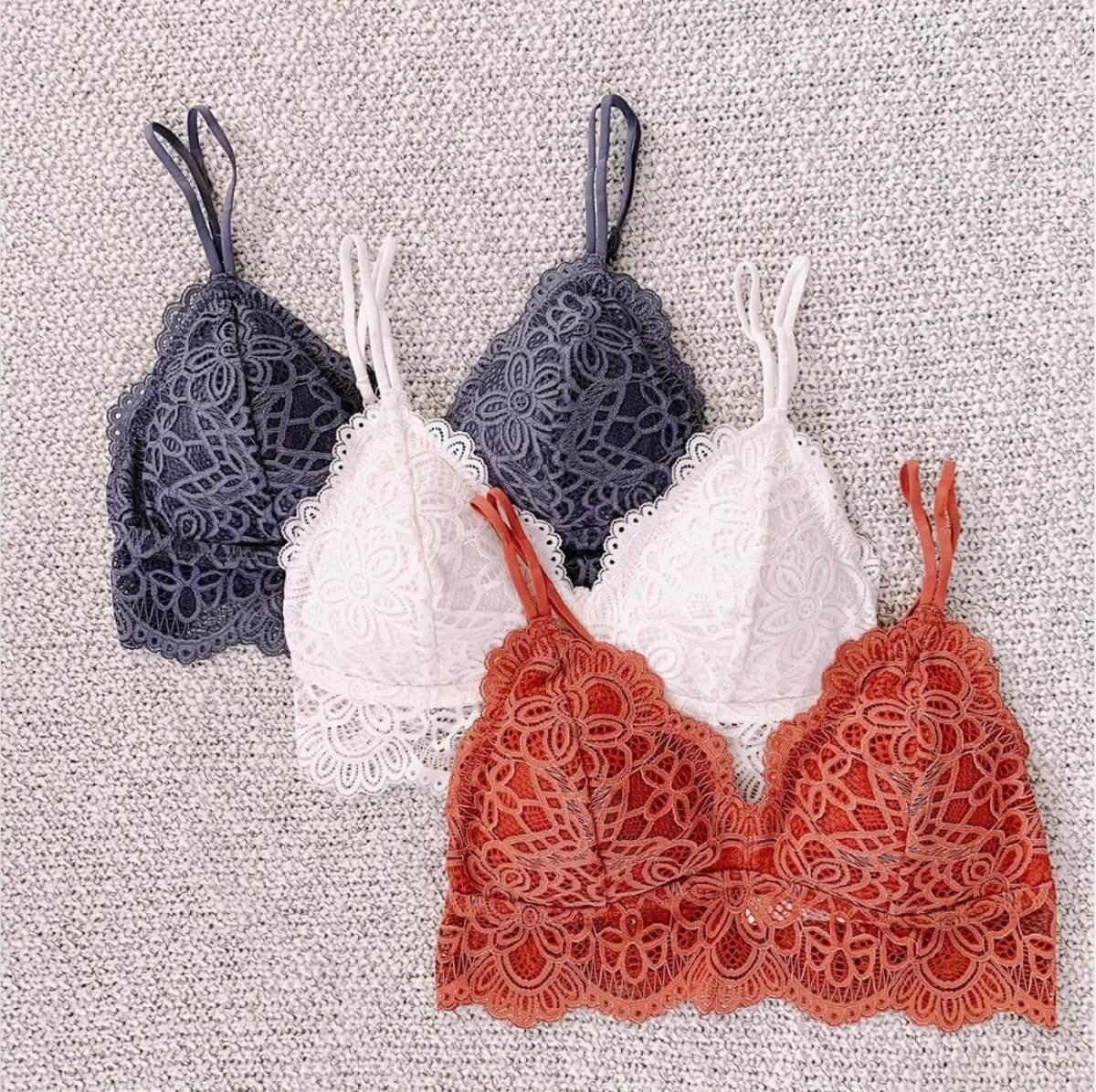 Traditional bras support and shape your breasts. And are made with different coverage, padding, wires and straps depending on their purpose.
Bralettes, on the other hand, are for style and comfort and are a comfortable and trendy alternative to a bra.
Bralettes are typically made from lace, mesh, or microfiber and have pretty straps, embroidery and other details you want to show off.
They can also be super basic, but even a basic bralette can make your outfits more fun. A bralette is also less structured and more of a fashion piece than a basic bra.
Bralettes tend to be/have:
Wireless – ​bralettes are usually wire-free which makes them super comfortable to wear especially if your breasts are sensitive
Less structure – most often bralettes are just stretchy pieces of lace without much cup definition and can be put on over your head just like a t-shirt
Less coverage – while it'll still cover your important bits, ​a bralette will typically show more of your breasts than a traditional bra, depending on the style. Add to that a sheer lacy material you'll definitely be showing more while wearing one. So It's not a bad idea to do a once over in front of the mirror before you leave the house.
​Less padding – ​most bralettes have no padding whatsoever, and if it does its minimal. Keep in mind that these bra hybrids aren't meant for support
Limited sizing – bralettes are typically designed to fit if you're between an A-C cup or have the less helpful small, medium, large etc sizing that can be super unhelpful if you have a bigger bust.
Can you wear it as a bra?
Yes. In fact, some women wear bralettes exclusively because they find them more comfortable and less restrictive.
For some women, bralettes are perfect bra substitutes because they're soft, comfortable, make your breasts look natural, and can be worn with anything.
Does it provide support?
Most Bralettes will give you little to no support.
If you have a bigger bust or want a bralette with more support then look for ones with moulded cups, double-layer cups, mesh-lined cups or an underbust band which will give you a little lift.
If you're small-busted, you can get away with wearing most styles and designs.
Can you wear a bralette if you have large breasts?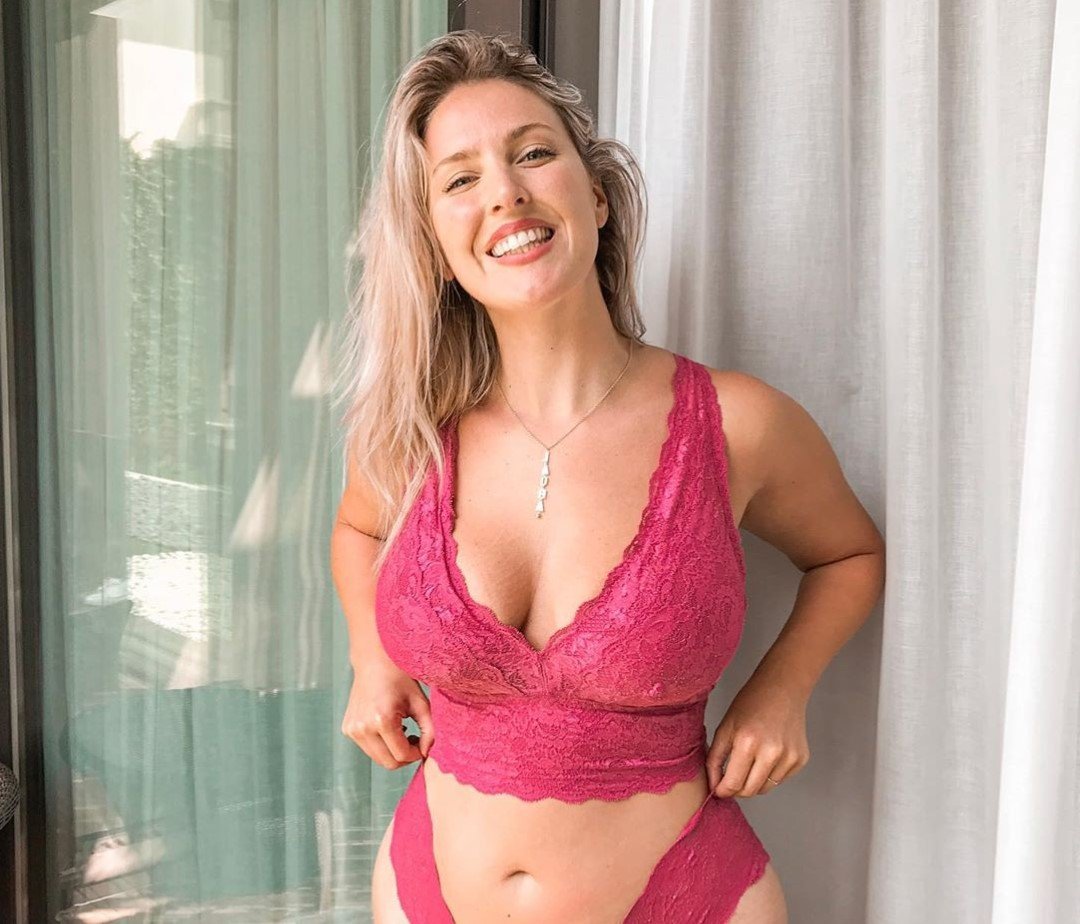 Big busted girls can wear bralettes and look amazing too!
As long as you get the best fitting style for your bust.
If you have a larger bust, depending on the type of support you're looking for, there's sure to be a bralette option out there for you.
If you're looking for decent support then look for a bralette with wider shoulder straps, a wide band, or additional seaming if you can find it.
In fact, avoid the super delicate styles and consider a longer piece with more coverage and thicker band to get more support.
One with adjustable straps or a racerback style will also help your shoulders and back support the weight of your breasts.
While you won't find the support you generally would from a traditional bra these simple design features will make it easier for you to wear a bralette without sacrificing the support you need.
Do you wear a bra underneath a bralette?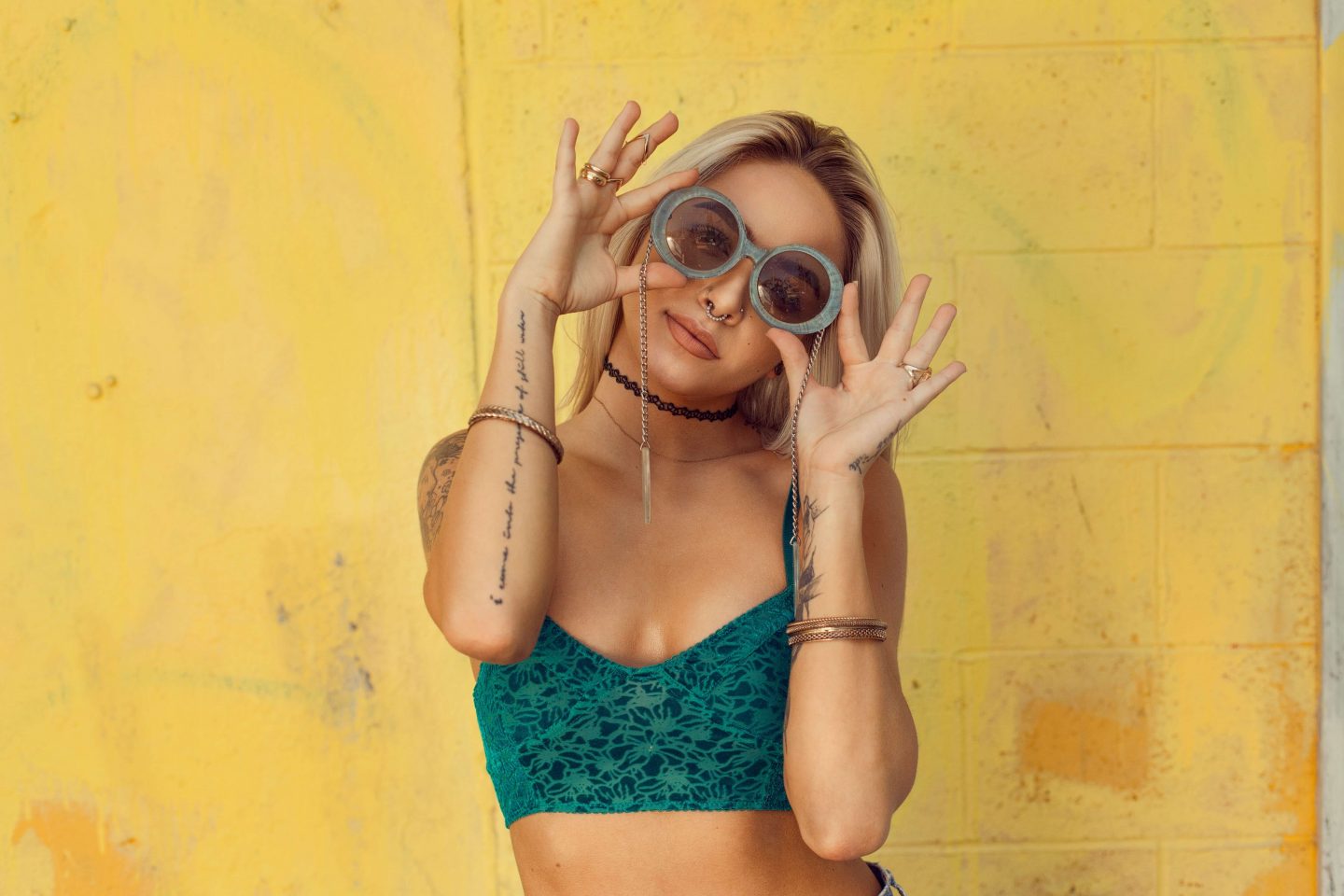 A bralette is meant to be worn without a bra.
However, you can definitely wear a bra underneath your bralette if you need the extra support or if it makes you feel more comfortable.
Wearing a bralette has no rules whatsoever so you can wear it however you want! There really are endless ways to wear a bralette and look chic, you're limited only by your imagination.
Are bralettes meant to be seen?
Unlike a traditional bra, your bralette is a fashion-forward part of your outfit and is meant to be seen.
In fact, one of the best things about a bralette is that it doubles as innerwear and outerwear. So you can wear it instead of a bra or wear it in public as a mini crop top.
Bralettes may look and act like bras but they're socially acceptable to wear out in public. The issue for most women is how to wear it without feeling exposed and uncomfortable.
Many women are perfectly fine wearing them as tops, and other women wear them as layering pieces underneath sweaters, blazers, dresses, and shirts. Ultimately, there's no limit to what you can do with a bralette.
Final thoughts
The bralette is a lightweight, comfortable and stylish bra alternative if you're looking for some support without any extras.
This popular trend has so much variety in colours, designs, and styles, it'll be fairly easy to find one that'll work with your outfits.
You can wear them as tops or wear them as layering pieces underneath sweaters, blazers, dresses, and shirts. Because ultimately, there's no limit to what you can do with a bralette.
If this was helpful then don't forget to share! Thanks!