Super easy three-ingredient valentine's treats? Is that a thing? Is this possible?
Yes and yes!
Don't know how to bake? Not a problem, a few of the recipes don't even require an oven.
Short on time? Again we've got you covered, most of the treats listed take 15 minutes or less to make.
So we've searched the google and selected 10 super easy, beginner-friendly, only 3 ingredients (heck yes!) Valentine's Day treats for you to make and wow your family and friends.
These treats look delicious and super easy to make. So take a look at these super easy three ingredients Valentine's day treats and if something catches your eye, give it a try and tell us all about it in the comments! 😉
10 Super Easy Three Ingredient Valentine's Treats
---
1. Easy 5-Minute Fruit Mousse
---
First, this delicious fruit mousse is wonderfully light and easy to make. It takes five minutes, three ingredients, and a food processor. The result will delight even your pickiest guests. You can find the recipe here.
2. Easy Pink & White Chocolate Fudge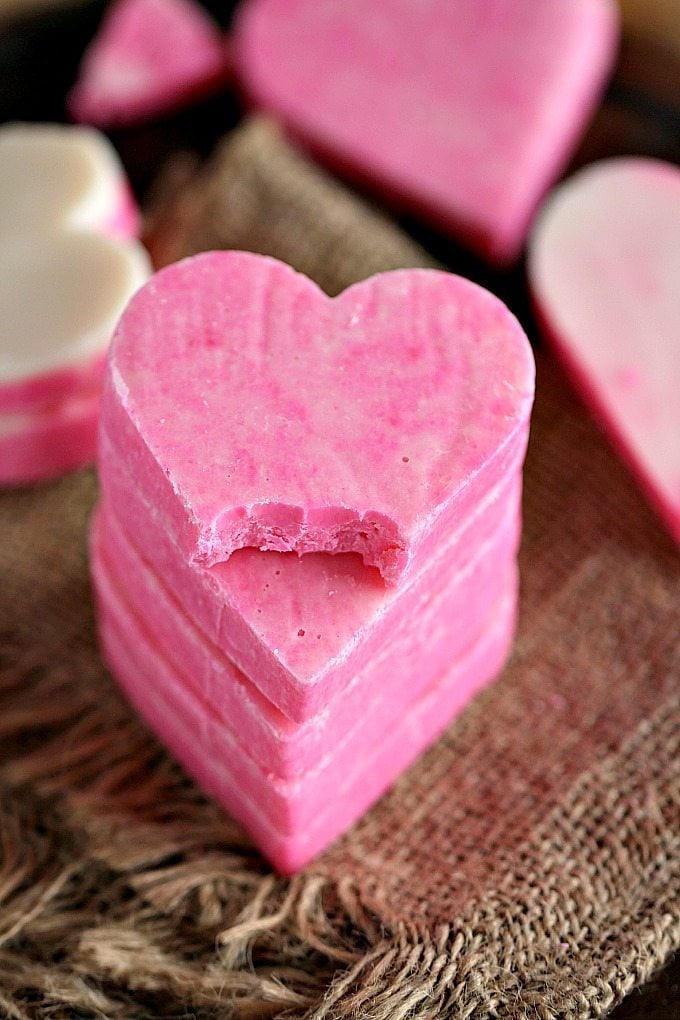 ---
Second is this Pink White Chocolate Fudge which requires only 3 ingredients, is sweet, creamy and rich and also it is gluten-free. This will be a huge hit to make with kids and adults will ask for seconds too! You can get the recipe here.
3. Easy Valentine Crunch Cookies

---
Next is a super easy recipe, with only 3 ingredients, a few steps, and no baking! Right up my alley! You can get it here.
4. Easy Jello Strawberry Parfait
---
And this yummy looking treat is effortless! Jell-O with whipped topping and strawberries that's it!. They go together to create a light and elegant dessert. Which you can find here.
5. Super Easy Chocolate Berry Cups
---
These simple, healthy 3-ingredient chocolate berry cups are surprisingly easy to make. To make them even easier, here's a step-by-step tutorial that will show you how to make them in less than 30 minutes. You can watch the tutorial here.
6. Easy Valentines M&M Fudge
---
This Valentines Day M&M Fudge is easy peasy, delicious, and so festive! You can find the recipe here.
7. Super Easy Valentine Pretzel Hugs
---
It takes just 3 ingredients to throw together these cute, extremely easy, and super yummy Valentine Pretzel Hugs. And you can find the recipe here.
8. No-Bake Strawberry Icebox Cake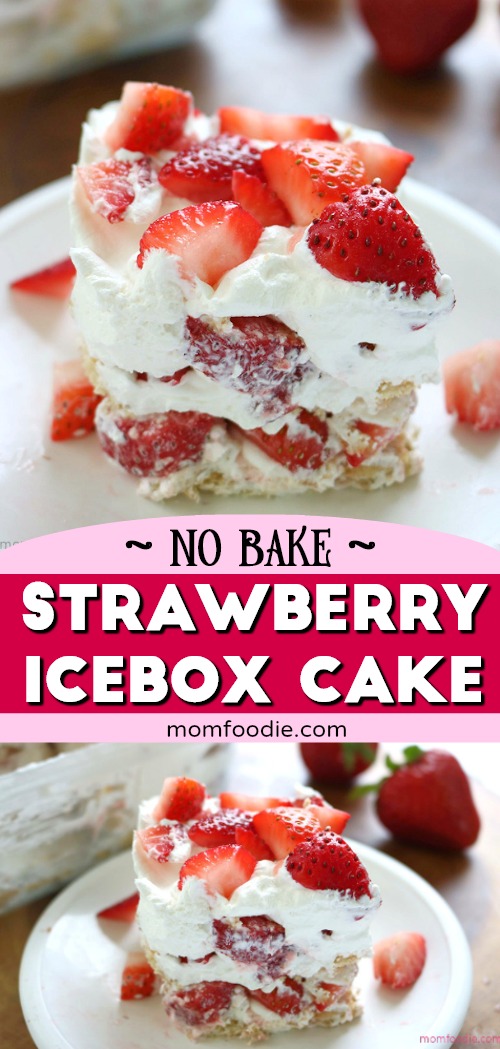 ---
This Strawberry Icebox cake is one of the easiest desserts you will ever make! It's simply layers of fresh strawberries, graham crackers, and cool whipped topping. You can check it out here.
9. Easy Oreo Truffles
---
Whether you want to call these Oreo cookie truffles or Oreo balls really makes no difference. The important thing here is that these look like heaven. And with 3 ingredients, making them is a breeze and a super-easy three-ingredient Valentine's treat. You can find the recipe here.
10. Super Easy No-Bake Valentines Squares
---
And finally, this super easy three-ingredient Valentine's treat is fast and perfect for making with kids. You can quickly whip up a batch of these no-bake Valentine treats for your family or friends. You can check out the recipe here.
So that's it, 10 super easy, effortless Valentine's day treats for you to try. Yum, don't they all just look so delicious? If you do try any of these yummy recipes let us know in the comments! 😉
If this was helpful then don't forget to share! Thanks!