Whether you're a makeup enthusiast or newbie, it's not a bad idea to learn how to organize your makeup and skincare and prevent clutter.
Being organized also cuts down on waste and keeps you away from using expired products that could irritate your skin.
Learning how to organize your makeup and skincare collection can seem daunting but it doesn't have to be.
Makeup and skincare collections range from the basics, essentials-only to never-ending creams, mists, brushes, and so much more.
There are no one-size-fits-all answers to organizing your make and skincare because we all have unique beauty storage needs.
But fortunately, there are unlimited ways to get your makeup and skincare chaos more manageable.
So we've put together a helpful guide on how to organize your makeup and skincare collection like a beauty guru to help you declutter and streamline your beauty routine.
this post may contain affiliate links, which means if you purchase from one of these links, I may receive a small commission at no additional cost to you.
Related Posts
How to organize your makeup
Step 1. Clean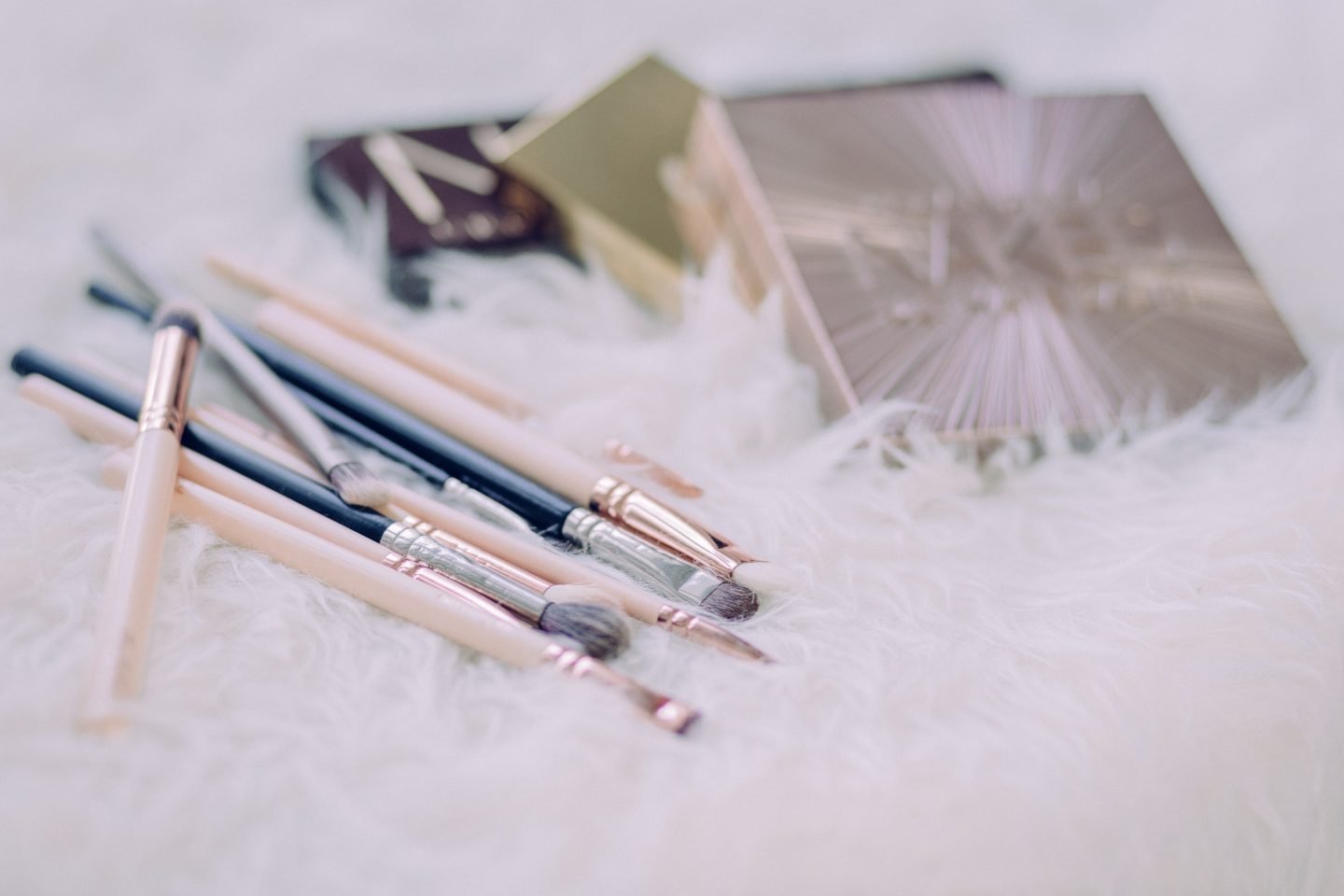 ---
To get started you'll need to declutter your makeup and skincare.
First, remove all your makeup and skincare products out from the drawers, bins, cabinets, from underneath the bed etc.
Now lay them out and take note of any duplicates, expired items, and all the products you've never used.
After you've taken an inventory of all your make and skincare, its time to set a limit for how much you're going to keep.
You can decide this based on how often you've used each product, expiry dates and most importantly, how much space you have!
If your space is only as big as a shoebox, no worries, just work with what you have. 🙂
A good tip to minimize clutter and waste moving forward is to use the one product in, one product out formula.
Step 2. Sort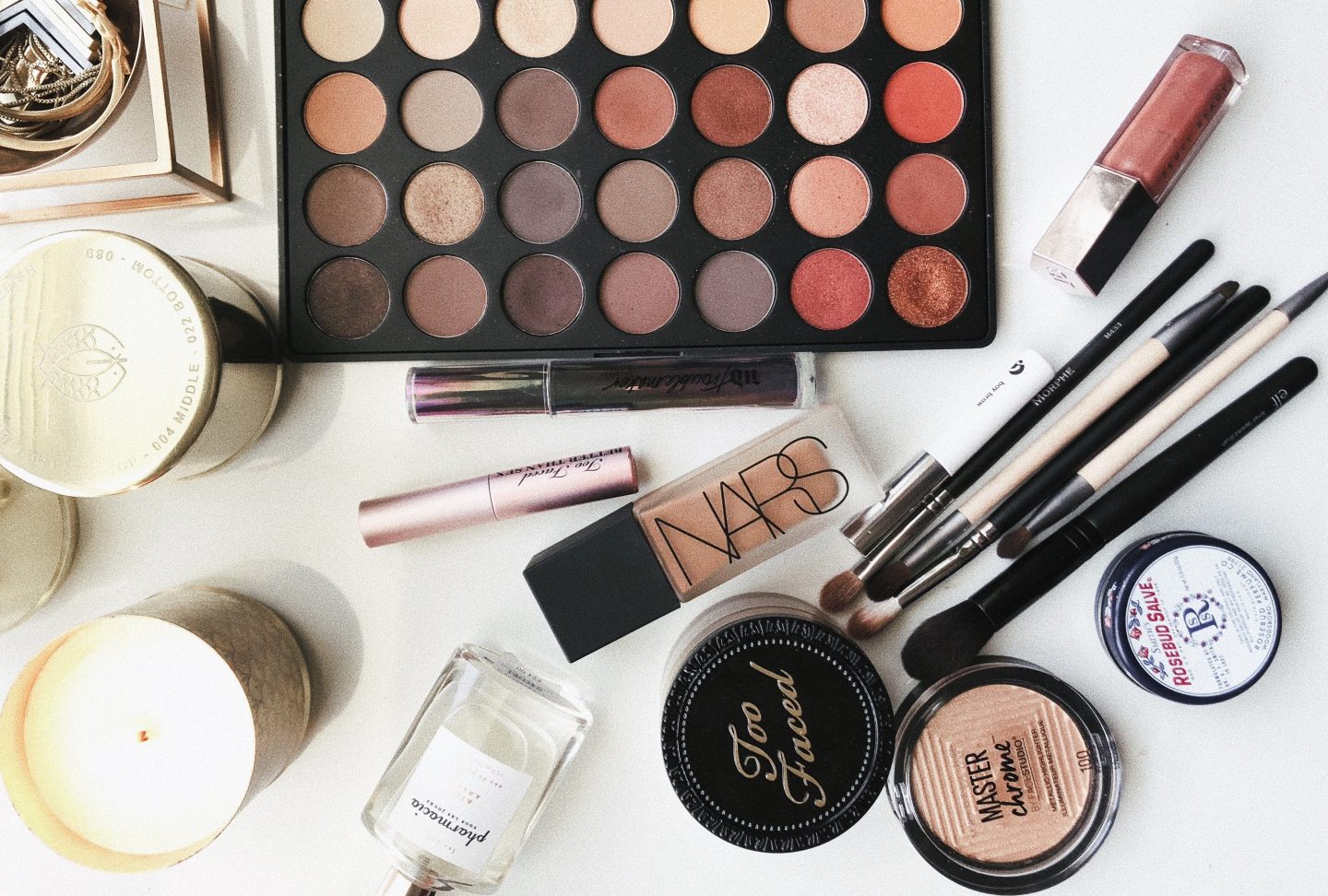 ---
Okay, now that you've halved your makeup and skincare products, 👍 the next step to organize your makeup and skincare collection is to separate your everyday essential makeup and skincare items from ones you only use occasionally.
For example, your travel toiletries can be kept together in one easy to reach travel pouch like this one.
Your single eye shadows can be stored together, your mascaras stored together etc, you get the idea.
Organizing your makeup and skincare collection by like products will save you from digging through everything the next time you're packing for a vacation or getting ready for your hot date. 😉
Step 3. Evaluate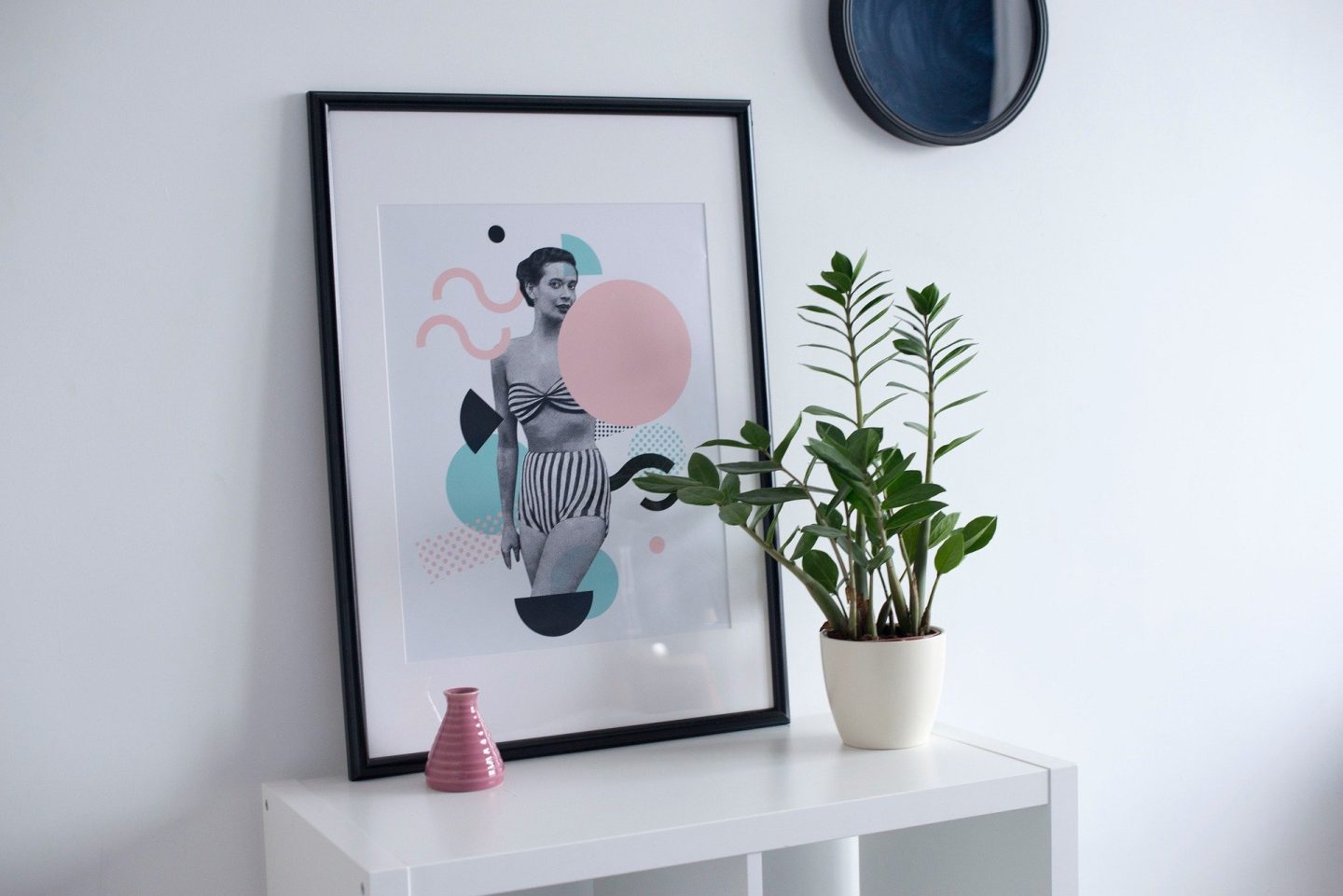 ---
Next, and this part might be rough for all our makeup enthusiasts but it's necessary!
Take an honest look at how much space you have to allocate to your makeup and skincare. Is it just half of one shelf?
Or do you have a makeup table or drawer unit designated for all your makeup and skincare needs?
Space is an important reason to adjust how much you store in your everyday pile and your specialty pile respectively.
If you have limited space, that's okay! There are infinite creative solutions to satisfy your storage needs.
Over-the-door caddies, rolling storage carts, and multi-tasking mirrors and even DIY designs are just a few things that come to mind.
Step 4. Organize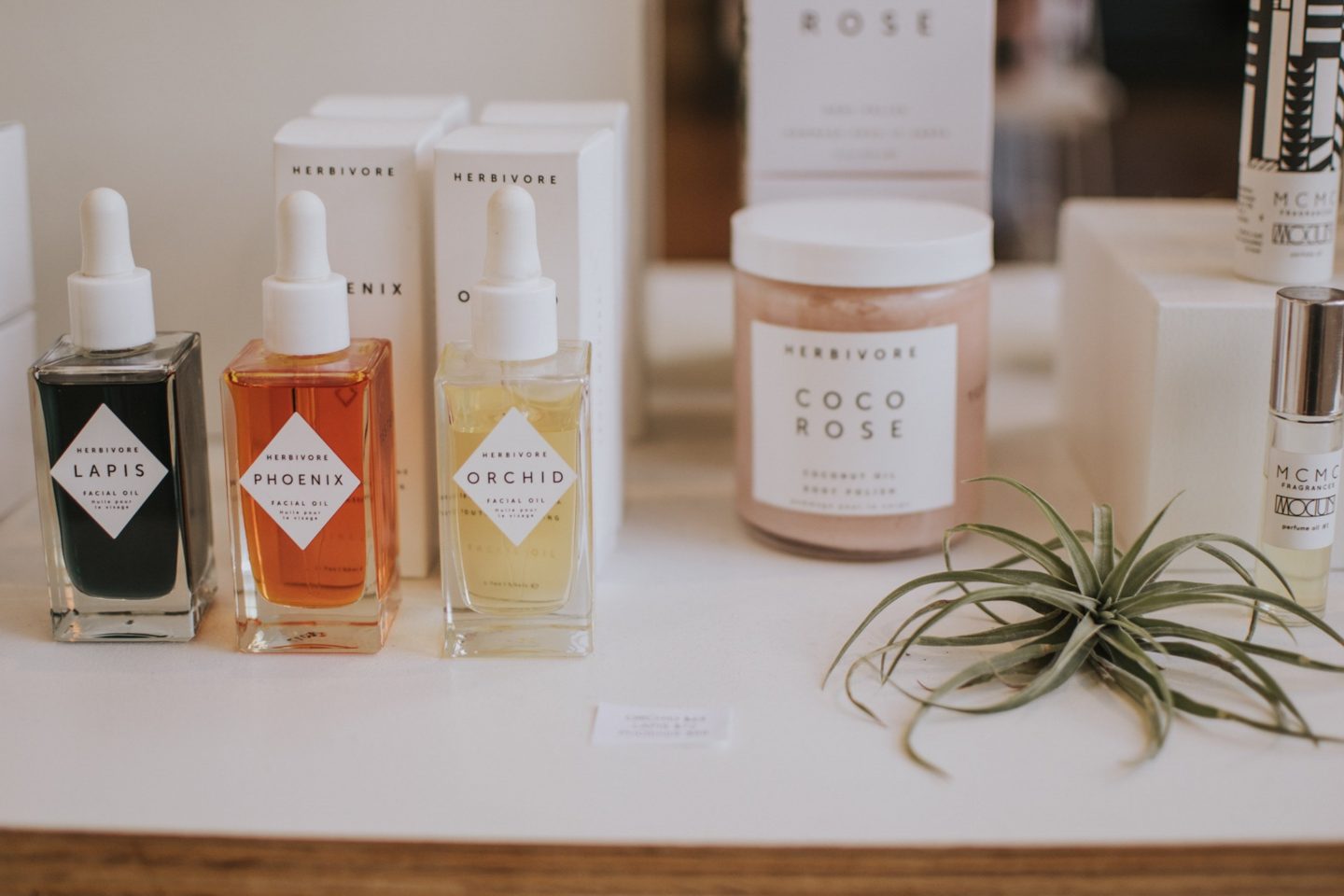 ---
Now that you've cleaned, sorted and evaluated your space, it time to organize whatever makeup and skincare you have left and put everything in its new home.
Another helpful tip is to organize the makeup and skincare products you use daily in an obvious and easily accessible area and store your non-essentials in bins and tuck them away.
Alternatively, don't be afraid to store your makeup and skincare on your shelves and use them as home or room decor.
To do this its best to remove items from their original packaging and store them in pretty bottles, cute jars, on feminine looking trays or glass bowls etc.
If you're using drawers to organize your daily makeup and skincare essentials, stick with ones that are clear and then layer or stack them to get the most out of your space.
This will allow you to see through to the bottom and easily find what you're looking for.
Bottom line is when you organize your makeup and skincare products in like groups and defined spaces you ensure your beauty products stay organized and streamline your beauty routine in the process. Win-win!
Related
8 Exfoliating Mistakes That Sabotage Your Skin
How to organize your makeup and skincare
---
Tip 1. Organize By Category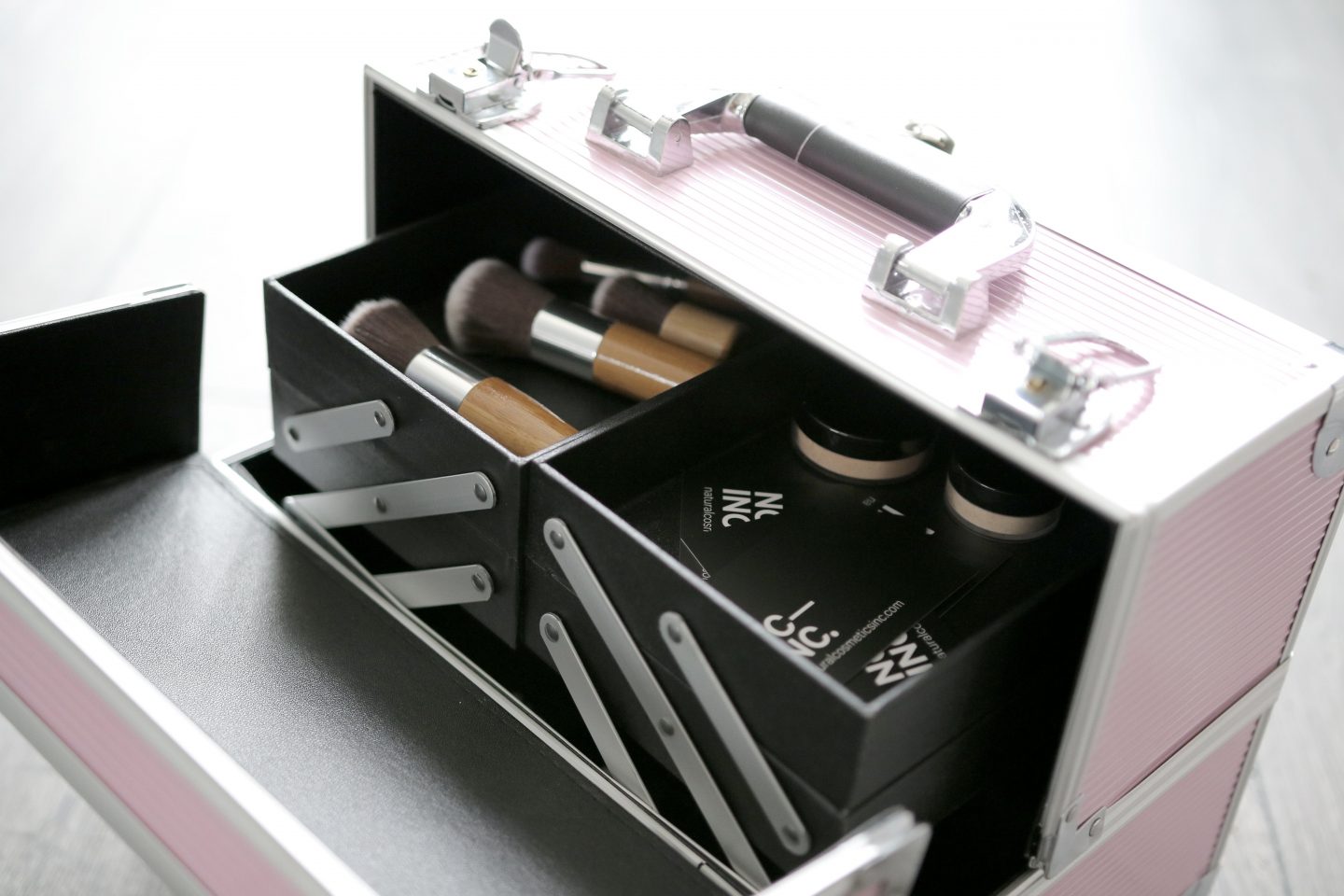 ---
One of the best and easiest organization methods mentioned above is to use organization drawers and organize them by categories.
For example, highlighters stored with other highlighters blushes with blushes, and lipsticks with other lipsticks etc.
And to make this method even simpler, label each drawer to make each product easier to find.
This stylish makeup and skincare organizer is highly rated and you're able to mix and match the size of the drawers you need, which is incredibly helpful if you have jars, bottles, tubes etc of varying sizes. Worth a try!
Tip 2. Use Clear Storage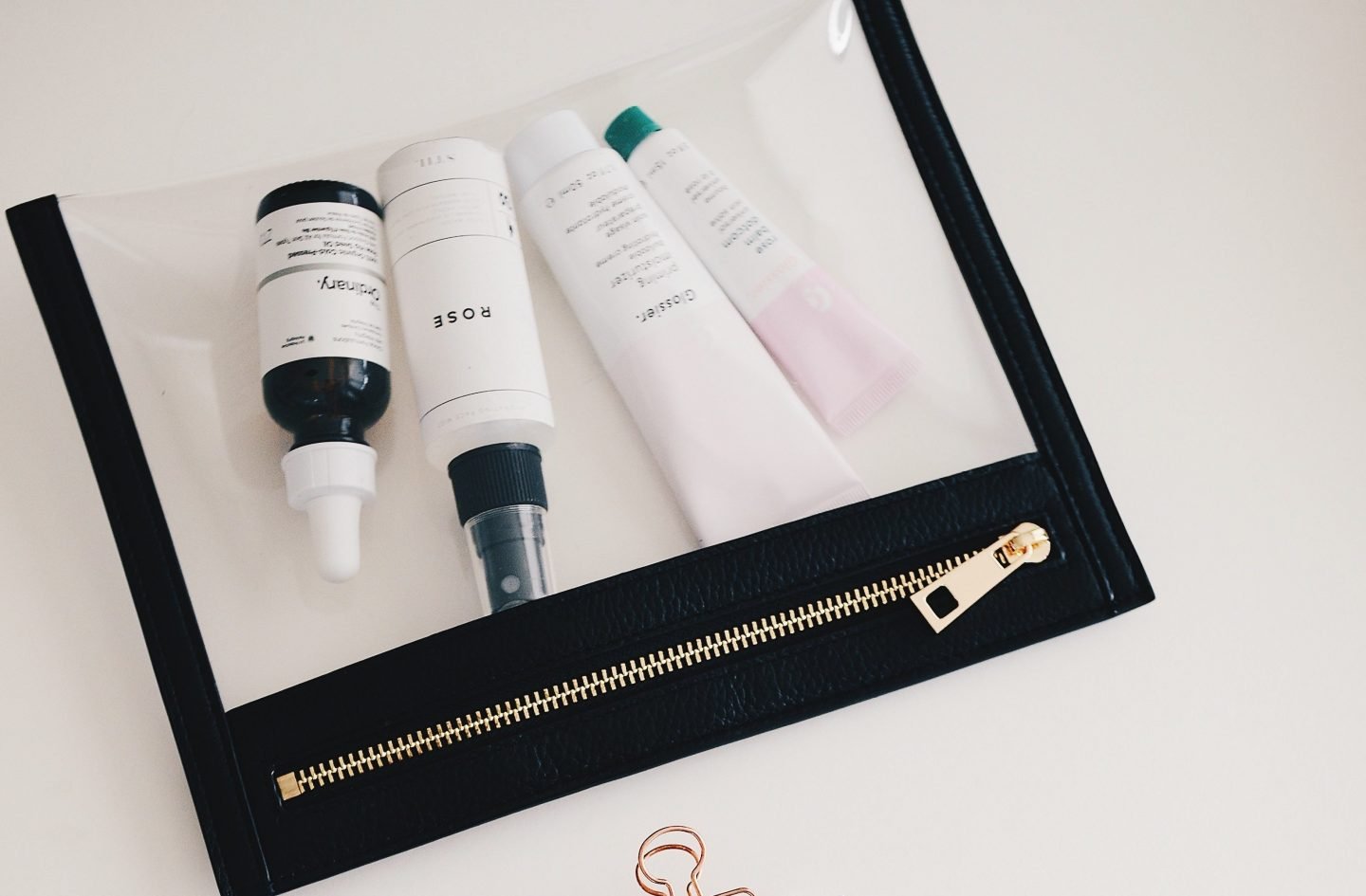 ---
Remember, after you've organized everything, place all your makeup and skincare products in clear acrylic organizers and store them where you can easily get to them.
The 360° Rotating Cosmetic Storage Display is highly rated and worth a try. It's able to accommodate up to 30 makeup brushes, 20 skincare bottles, other makeup accessories and has 7 layers of adjustable trays! You can find it here.
Do this so you can see everything and cut down on product and financial waste! If you only make this one change you'll definitely see a difference in how you use your makeup and skincare products.
Tip 3. Use Dividers and Labels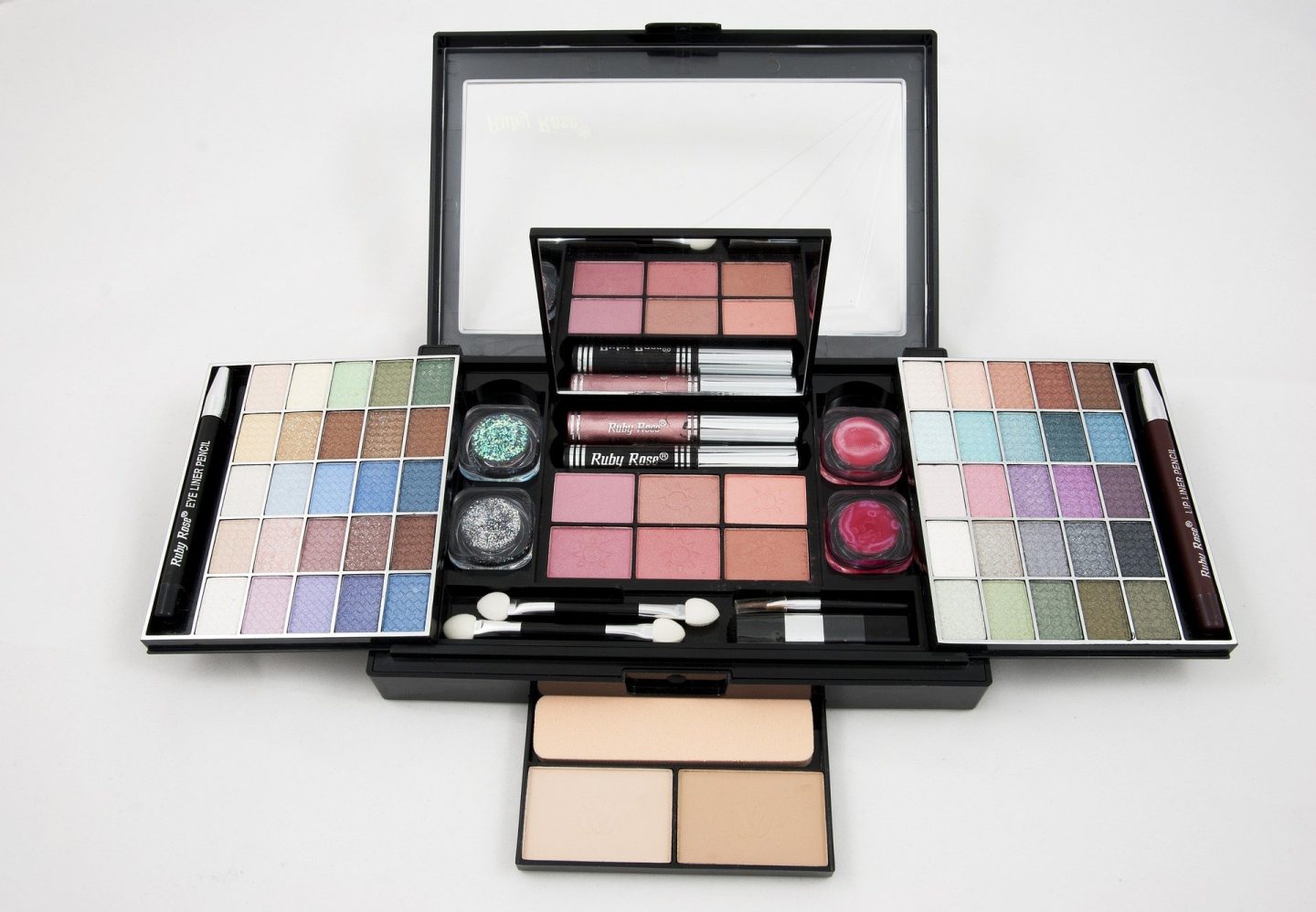 ---
When organizing your makeup and skincare products keep visibility in mind. The ability to see your entire collection and easily access the products you need without rummaging through the entire assortment is important.
Organizers that come with adjustable dividers will keep your products organized even if your collection grows or shrinks. And remember to keep your daily essentials toward the front of the organizer.
Tip 4. Products To Keep Up Front
---
Always keep your daily makeup and skincare visible, we can't stress this enough! The saying "Out of sight out of mind" usually rings true.
Instead of stashing your everyday makeup and skincare products with other miscellaneous beauty items, store them together in an easily accessible area.
This way, when you're getting dressed for the day, you eliminate that frantic search through your entire house trying to find what you need!
Trays, recycled candle holders and stackable acrylic drawers are handy and great for keeping your brushes, cotton balls, Q-tips etc organized.
Tip 5. Purge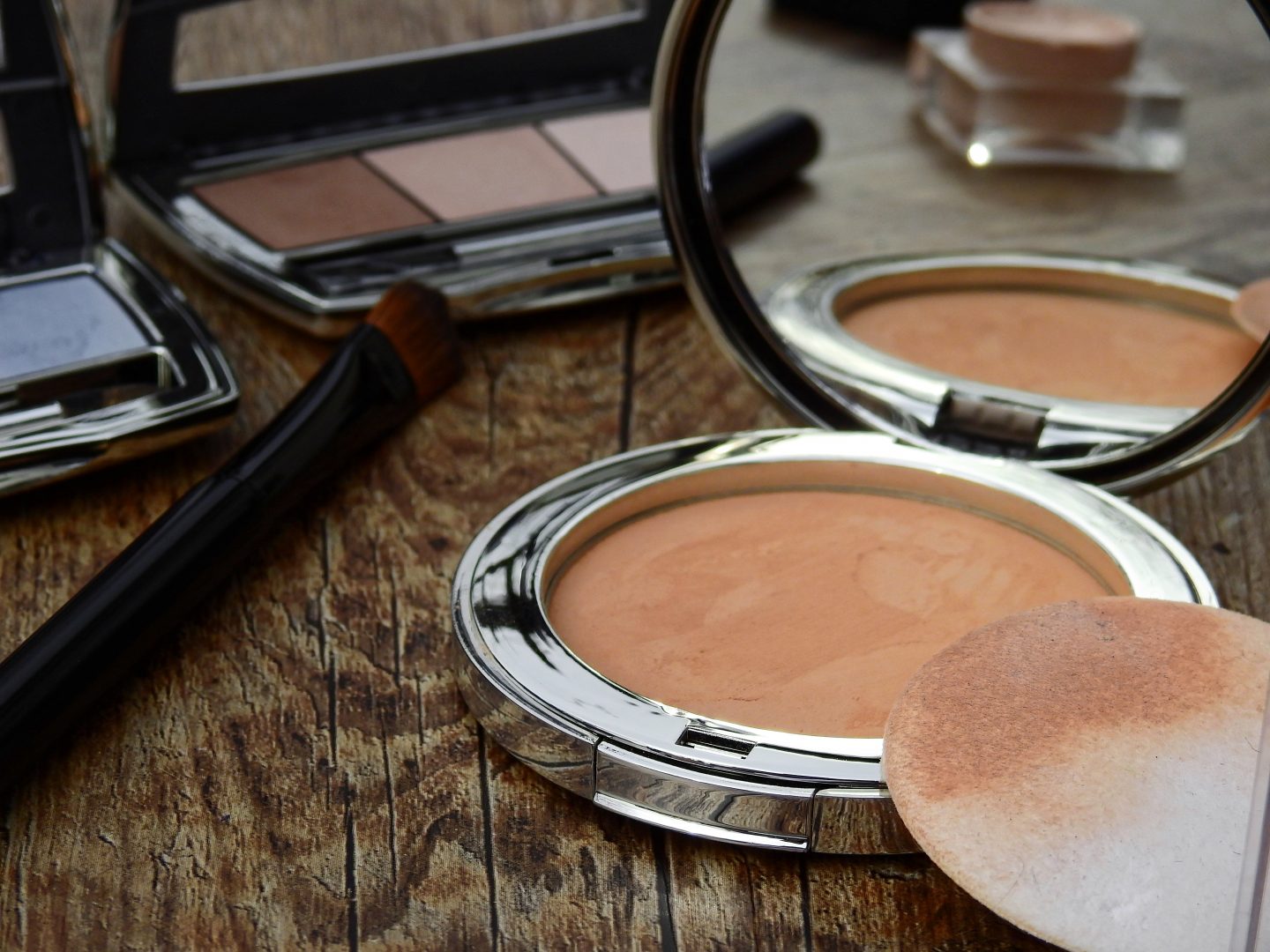 ---
Consider cleaning out your old makeup and skincare products that have been sitting too long, now outdated or that you no longer use.
Using expired beauty products could destroy your skin rather than help it.
So it's a good idea to note somewhere on the product or in a notebook the expiry date so you know when to replace it.
Taking these extra but important steps will help you free up space to add new and trending beauty products and keep your beautiful skin healthy!
Tip 6. Get Creative
---
Getting yourself organized doesn't have to be stressful or cost you an arm and a leg.
If cost is a concern, keep in mind that using conventional storage containers to store your makeup and skincare products isn't required.
Go ahead and use this opportunity to get creative and use unconventional items to display your collection!
Consider using jewelry organizers, pretty boxes, or even Diy ideas! The sky is the limit! You can get as creative as you'd like or keep it simple and easy!
Tip 7. Use Your Wall Space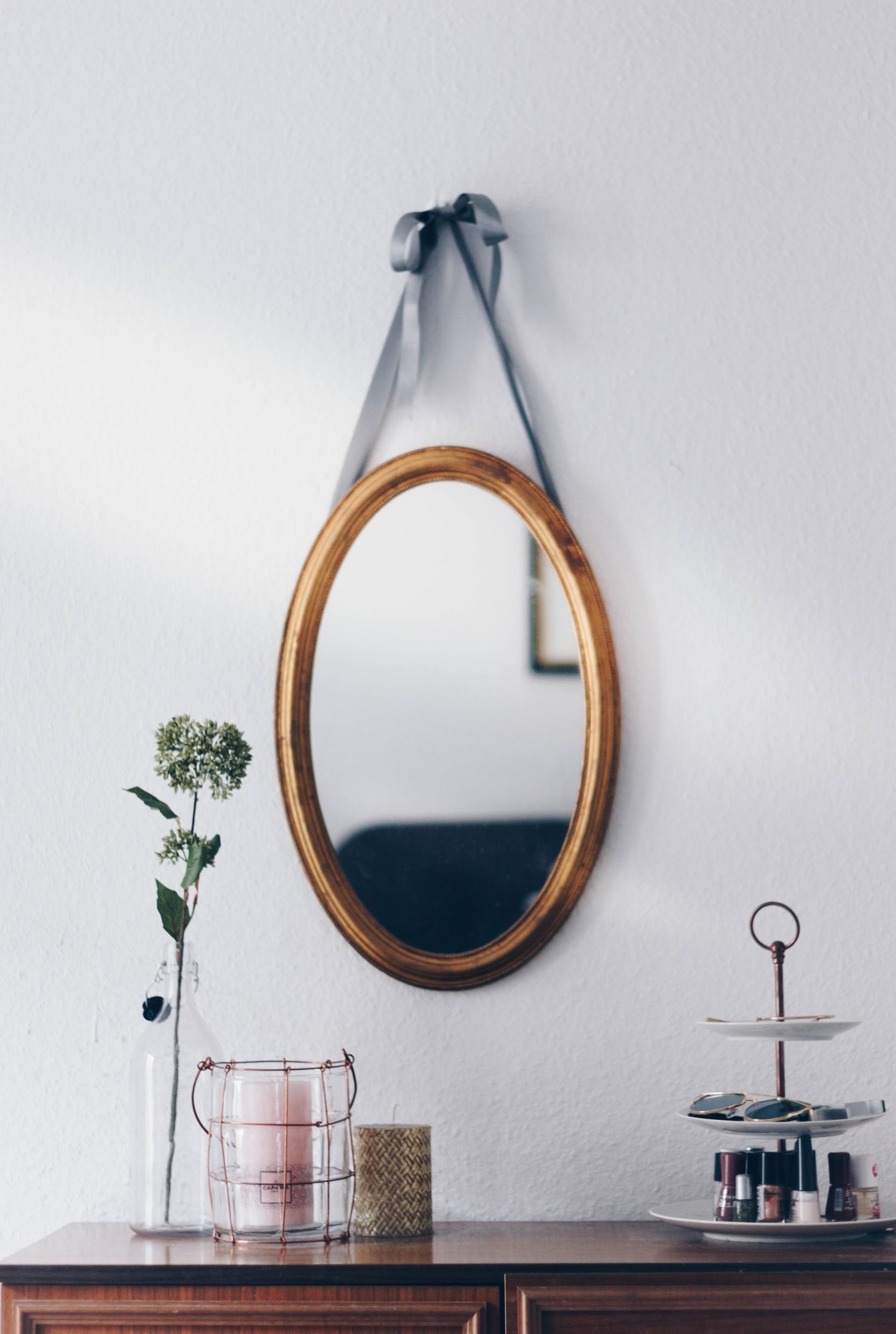 ---
Another useful organization tip is to utilize your wall space.
If drawers aren't an option with your space, consider storing your makeup and skincare essentials or even your non-essentials in a spinning cosmetic tower or wall-mounted rack.
Multi-pocket storage containers are also great solutions. You can also attach magnets to your wall and hang magnetic organizers and store small or lightweight items depending on how strong of a magnet you use.
Related: 10 Awesome Tips For Longlasting Lash Extensions
Should I Store My Makeup And Skincare In The Bathroom?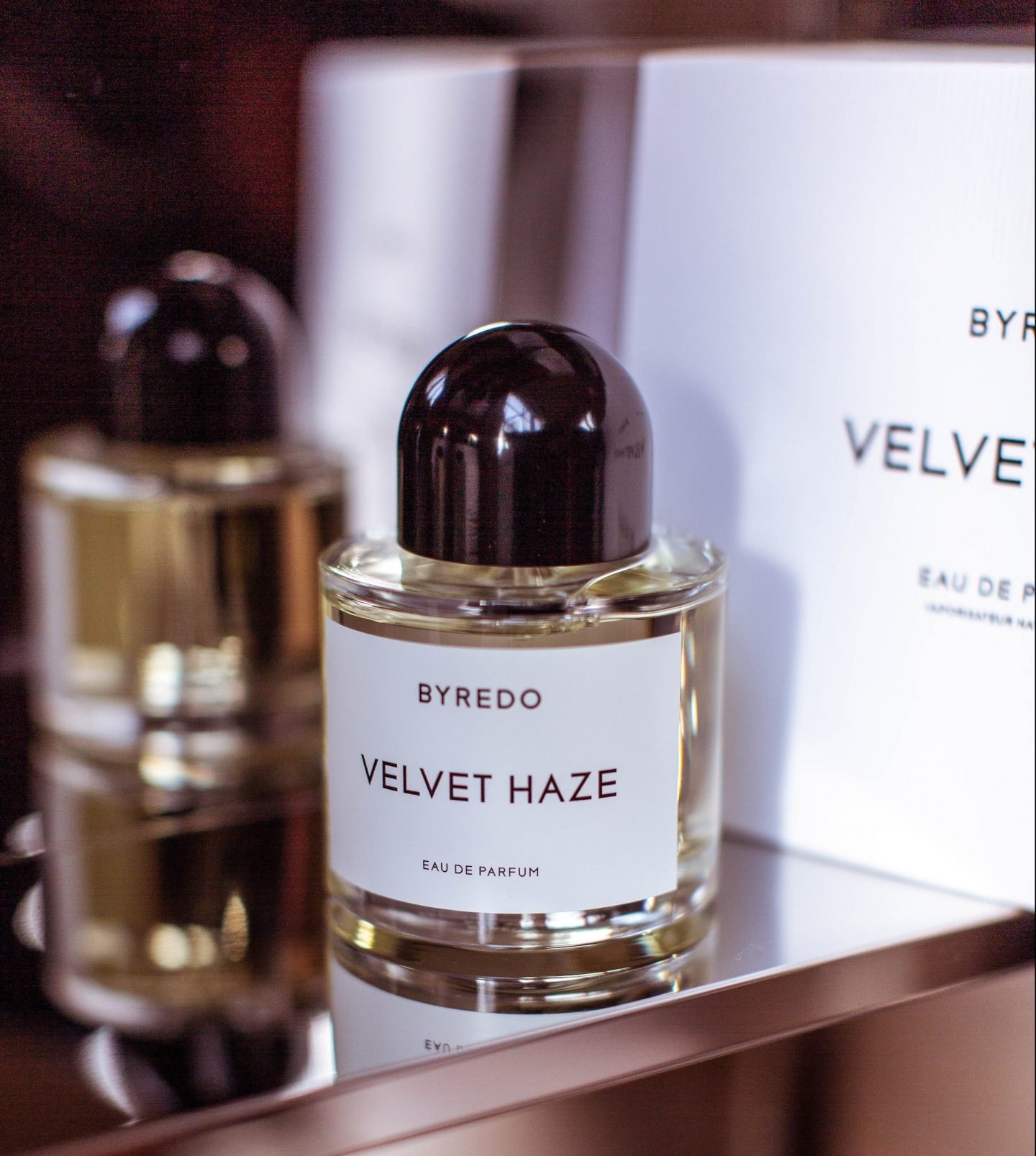 ---
It might seem like a no-brainer to store your makeup and skincare in the bathroom.
But because of all the other things you do in the bathroom it actually makes it one of the worst places to store your makeup and skincare products. Shocking isn't it?
Think about it, after your showers your bathroom becomes hot and humid. That hot and humid air will deteriorate your beauty products and encourage mould and bacteria. Yikes!
Best Way To Store Skincare Products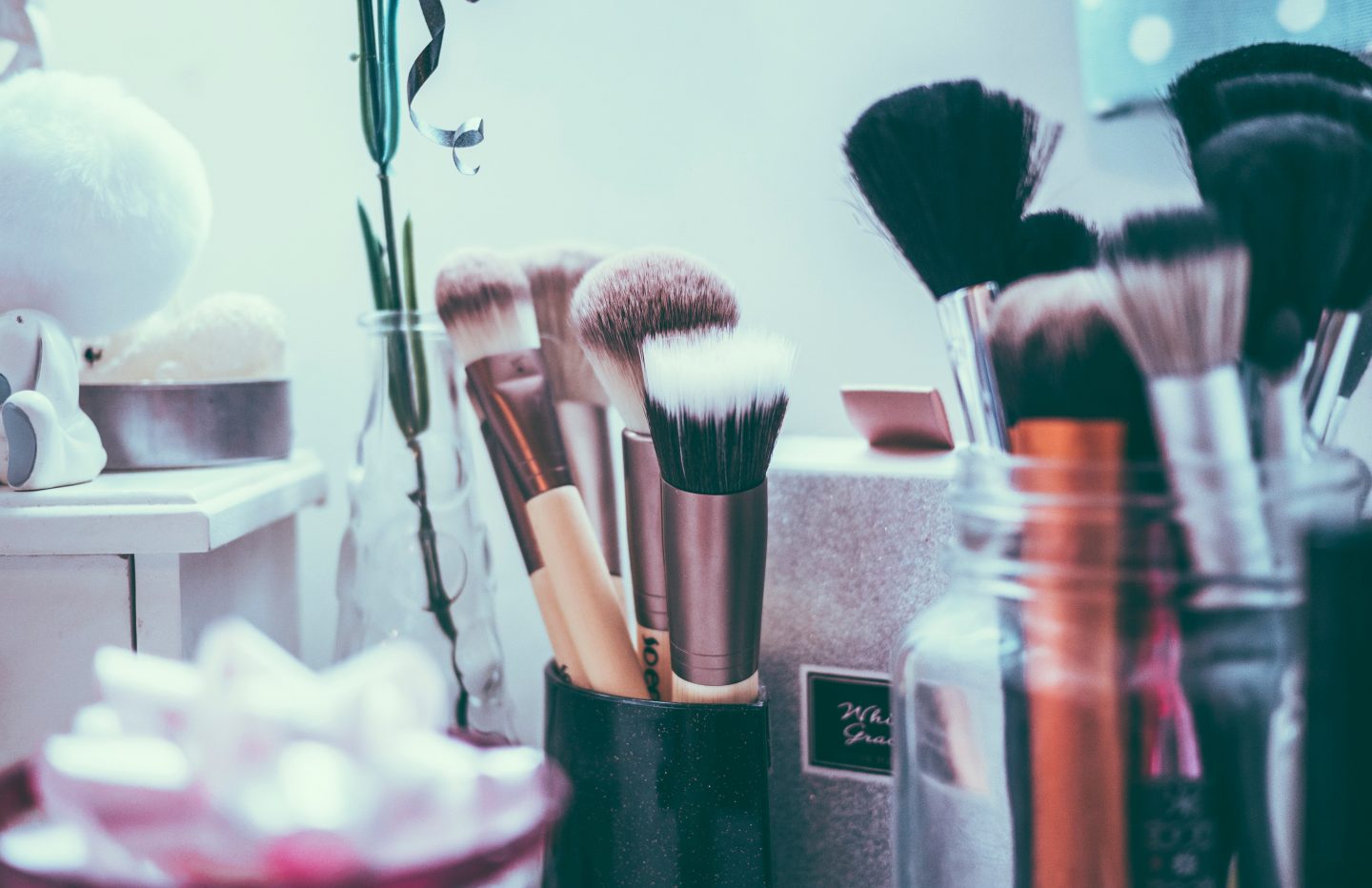 ---
Okay well if you shouldn't store your makeup and skincare in the bathroom where should you store them?
The answer is complicated. Because moisture, sunlight and temperature all affect your beauty product's effectiveness differently, they also have different storage requirements.
Consequently, serums and moisturizers should be kept in cool, dry places out of sunlight. And any makeup or skincare you use daily should be stored at a cool degree.
For your makeup tools, brushes etc. it's less about storage and more about keeping them clean to minimize bacteria growth.
Keep liquid foundation formulas at the right temperature. But it all depends on the formula.
For example, some formulas can separate, become greasy, lose pigment and thicken when exposed to sunlight. And others will freeze if it gets too cold. Talk about picky!
So it's best to organize your makeup and skincare products in a cool and dry place that's not the bathroom.
Final Thoughts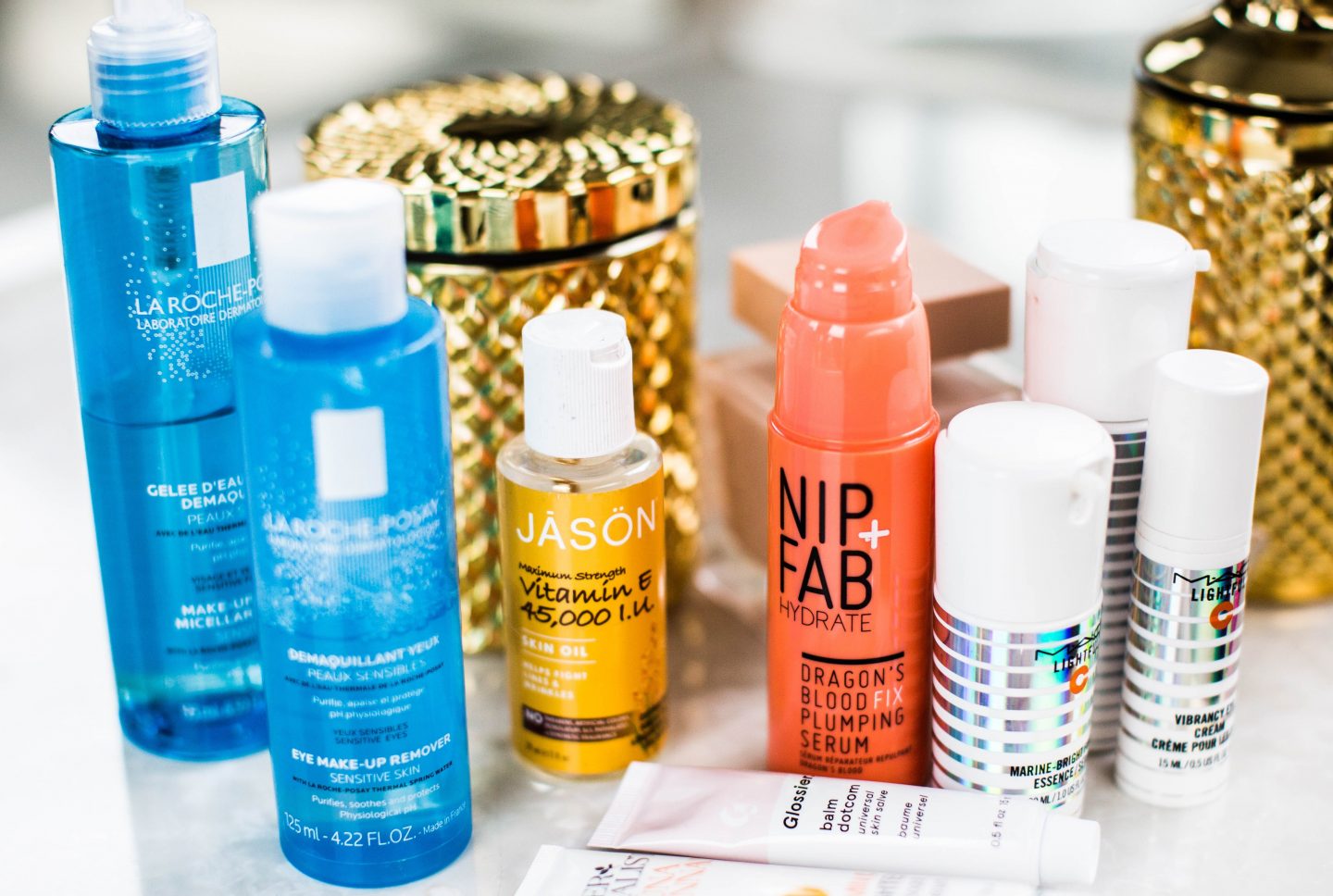 ---
In short, the process of learning how to organize your makeup and skincare doesn't have to be a daunting task.
And remember, replacing your expired products, using clear storage containers, utilizing your wall space and organizing your daily makeup and skincare in easily accessible areas are just a few ways that you can organize your beauty products and streamline your beauty routine!
Have you tried any of the tips above? Share your experience with us in the comments! 🙂
If this post was helpful then don't forget to share! Thanks!