Heads up, some of the product links below are affiliate links which means that if you make a purchase from one of these links, I may receive a small commission at no additional cost to you. It helps to keep the lights on and the content flowing :).
Wondering if you need a toner or even when and how to apply toner to your face? You're not alone. Truthfully, there was a time when I didn't know what a toner was or what the heck it was for.
Toners are one of the many skincare products that are often misunderstood and most people don't know if they should use one or even how to use one. But using a toner is an important step in any good skincare routine.
5 possible benefits of using a toner
balance your skin's pH levels
provide extra hydration to prevent wrinkles and dullness
exfoliate your skin
add a layer of protection against impurities
calm and soothe your skin
You might also like
What is face toner?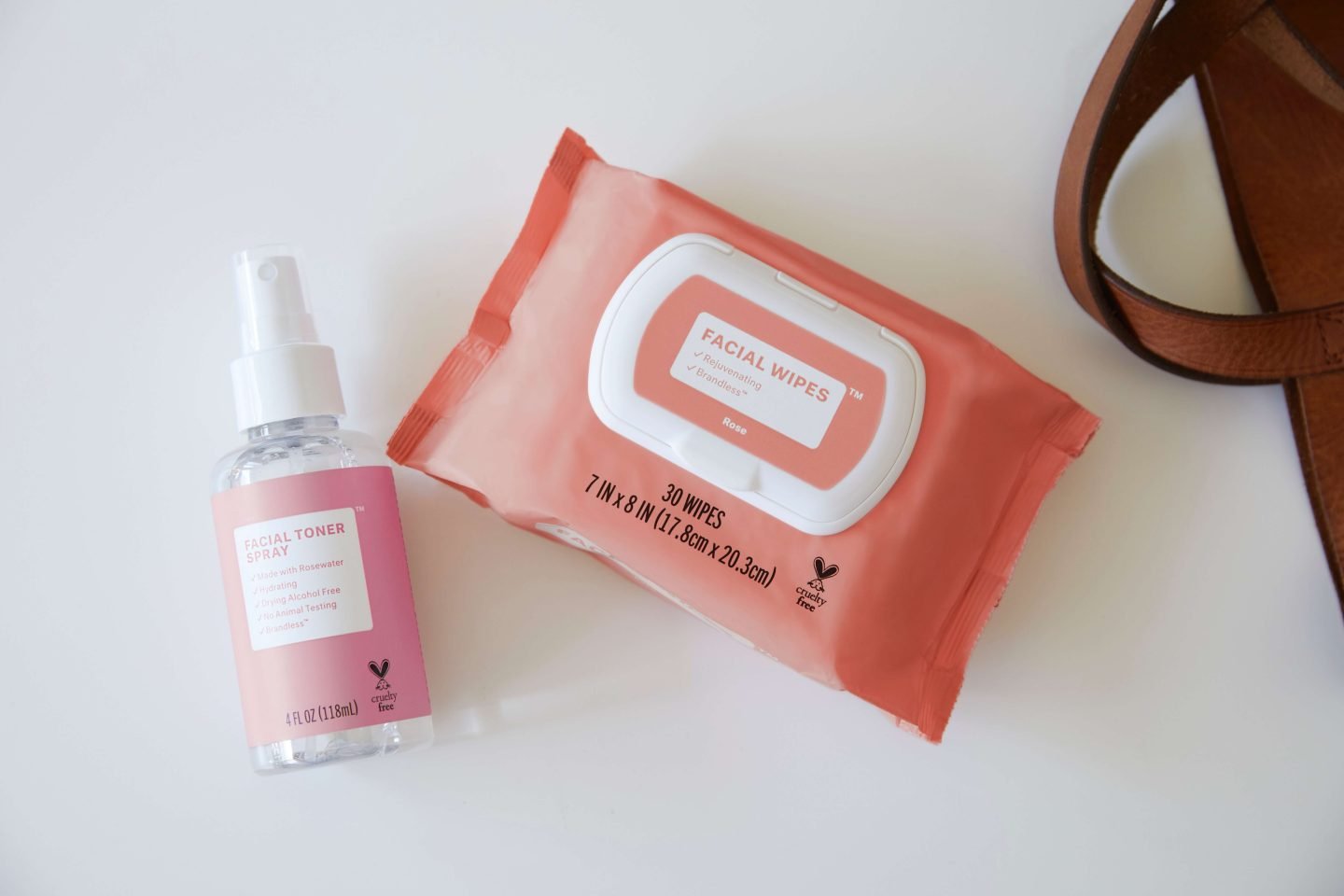 A face toner is water, alcohol, or gel-based liquid that's used to balance your skin's pH levels after you cleanse with face wash.
You need this extra step because after washing, the pH levels of your skin becomes imbalanced and your face becomes more alkaline, which makes it more prone to damage and inflammation. Using a toner rebalances it, calms it and helps restore hydration.
So a toner's most important function is to rebalance your skin's pH levels after cleansing.
What can toner do for your skin?
A toner can help to rebalance your skin's pH levels after cleansing and prepare your skin to better absorb the ingredients in your serums and moisturizers.
Depending on the type of toner you choose, it can also be a great way to expose your skin to ingredients that could really help with any skin issues or concerns. A Rosewater toner, for example, can help to hydrate your skin and reduce redness.
It can also be a good way to make sure you get all the day's dirt and oil you might have missed while cleaning off of your skin.
If you're going to add a toner into your skincare routine just remember that toners work best when used after washing your face but before using your serums or moisturizers.
How to apply a toner
Applying toner is pretty straightforward. The most common way to apply toner is with a cotton pad.
Simply soak a cotton pad with toner, then wipe it over your face. Some people also include their neck, and chest, the choice is yours.
Tip: dampen the cotton pad with water (squeeze out the excess) and then add your toner. The wet cotton won't absorb all the toner and will keep it on the surface of the pad. This way you waste less of the toner and get more of it onto your face.
You can also just skip the cotton pad and use your clean hands or fingers to gently press the toner into your face. Let it soak in, and then follow with your essence, serum, or moisturizer.
When do you use a toner?
Short answer, you should use a toner after washing your face with a cleanser, and before using serum or moisturizer.
But really you can use a toner morning and night. If your skin tends to get dry or irritated easily, try once a day or every other day in the beginning.
If you're using a toner with exfoliants like glycolic acid, for example, you may only need to use it once a day. Overusing exfoliants can cause irritation and dryness for anyone's skin, but especially if you're prone to dryness or have sensitive skin.
If the toner you have makes your skin feel irritated or dry, then consider a formula more suitable for dry skin to minimize dehydration.
Who should use a toner?
Everyone can and should use a toner that's right for their skin type or skin concern. You may not think you need one because you may not have any obvious skin issues but remember, a toner's main purpose is to re-balance your skin's pH after cleansing and it's all about finding the right one for your skin type and concerns.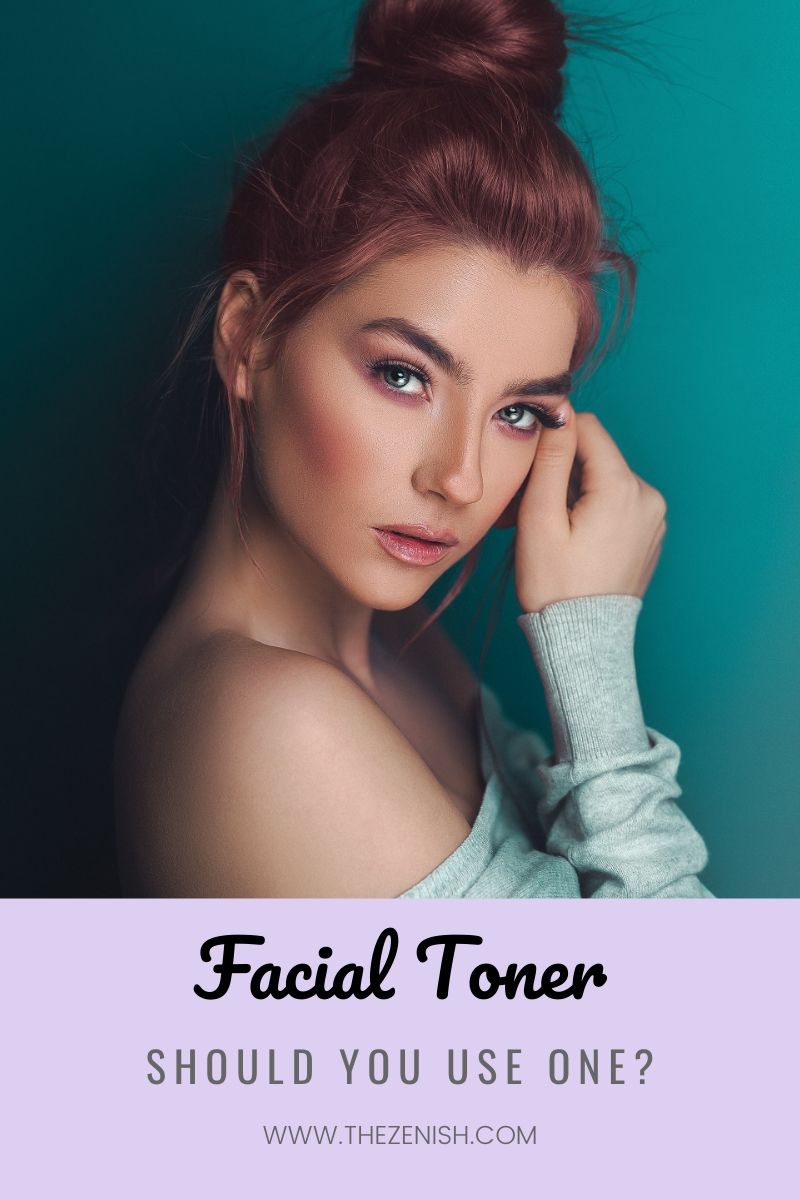 What to look for in a facial toner
When choosing your toner, look for gentle ingredients whenever possible, that won't irritate or dry out your face. Here are a few ingredients that benefit all skin types and can help balance and maintain your skin's health and pH levels.
There are a few ingredients that are great for all skin types when it comes to toners. These will benefit your skin on a deeper level, and help balance and maintain your skin's health and pH levels for a calm and contented complexion.

wellinsiders.com
Aloe Vera to calm inflammation and redness
Rose for hydration
Chamomile extract for soothing
Cucumber extract
Vitamin E for hydration
Hyaluronic Acid
Plant stem cells for antioxidants and anti-ageing properties
Oily/Acne prone Skin
If you have oily or acne-prone skin consider an alcohol free toner that also exfoliates gently. This can help to get rid of dead surface cells and clear your skin. Look for these ingredients with slightly astringent and antibacterial properties to help balance skin, and reduce oil:
Aloe Vera
Clary Sage
Lavender
Sandalwood
Tea Tree
Salicylic Acid
Witch Hazel
Normal/Combination Skin
If you have normal or combination skin then you can use any type of toner, as long as it's alcohol-free. Try these soothing ingredients:
Aloe Vera
Chamomile
Lavender
Rose
Salicylic Acid
Witch Hazel
Aging/Dry/Sensitive Skin
If you have aging, dry or sensitive skin then your skin needs care and hydration. Consider an alcohol free toner that can help hydrate your skin and help moisture absorption.
Aloe Vera
Calendula
Chamomile
Lavender
Rose
How to use toners to get clear skin
Final thoughts
When added to a good skincare routine and used properly, a toner can help balance out your skin's pH levels and prepare your skin for the next step.
For the best results use a toner that suits your skin type and skin concerns.
If this was helpful then don't forget to share!